Inquiry likely into case involving Loughinsland journalists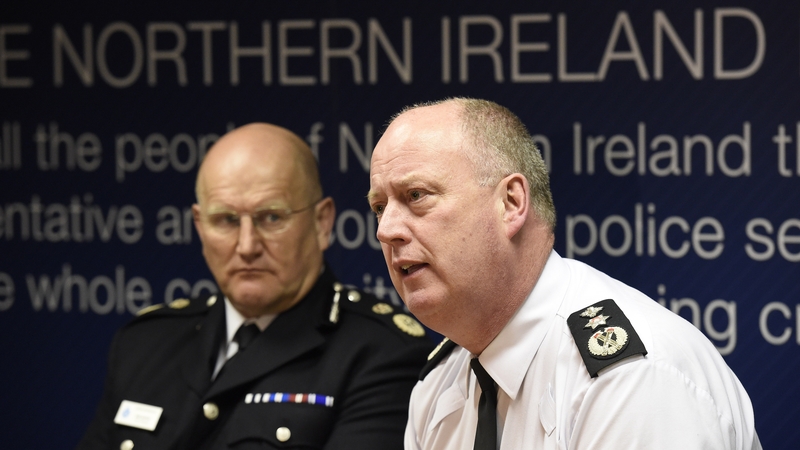 An inquiry is likely to be ordered into the controversy surrounding the ending of a police investigation into two journalists over confidential information aired in a documentary on the Loughinisland massacre.Members of Northern Ireland's Policing Board raised the case of Trevor Birney and Barry McCaffrey with PSNI Chief Constable George Hamilton this afternoon.

Confidential information from the Police Ombudsman's office was used in the television programme.

The documentary alleged collusion was a factor when loyalists shot dead six men as they watched a football match in the Co Down village in 1994.

Mr Birney and Mr McCaffrey were arrested and had material confiscated from their homes and offices. They successfully challenged the police action in the courts and the investigation was dropped.

Mr Hamilton and Durham Chief Constable Mike Barton, the head of the English police force involved in the inquiry, told the Policing Board meeting that they were doing their lawful duty by following up on a complaint from the Police Ombudsman's office about unlawfully obtained sensitive material.

Both officers appeared to be open to an inquiry into the row.

Durham police called in because of conflict of interest – Hamilton

Mr Hamilton explained why Durham Constabulary became involved in the investigation.

He said: "The prospect of the PSNI investigating the Office of the Police Ombudsman created an obvious conflict of interest, there was a need for clear independence in this investigation and that is why I invited Chief Constable Barton to conduct the investigation."

Mr Hamilton added: "I would like to say from the outset that there is nothing about this investigation that has been easy, but I did not come into the service of policing to do an easy job.

"I became a police officer to uphold the law, to do so without fear or favour from anyone.

"The theft of documents containing information that may, in fact are likely to, endanger life of citizens is a serious matter of which police officers are obliged to investigate.

"We do not have the choice of simply ignoring an issue because it is unpleasant, uncomfortable or too difficult, or will result in bad publicity.

"We must go where the evidence takes us but, in doing so, it is right and proper that we should be, and expect to be, held to account for our actions, and therefore I am grateful for the opportunity to answer the question in public."

Mr Barton said he had changed his mind on the law.

"At one time I was actually looking at it from both ends of the telescope," he said.

"The end of the telescope that looks at the journalist is really tricky and this underpins the purpose of your question, I think it's entirely legitimate to ask it.

"Press freedom is crucial in any democracy, I spent the last 39 years held accountable by people such as yourselves, who are elected, and by the fourth estate, the media.

"That happens on a daily basis and I am content to be so constrained, however everybody has to operate within the law as it applies to them.

"Journalists do have freedoms – thank goodness – but they shouldn't be abused, you've got to say, I thought the law was in a different place until the Lord Chief Justice corrected me, and I stand corrected."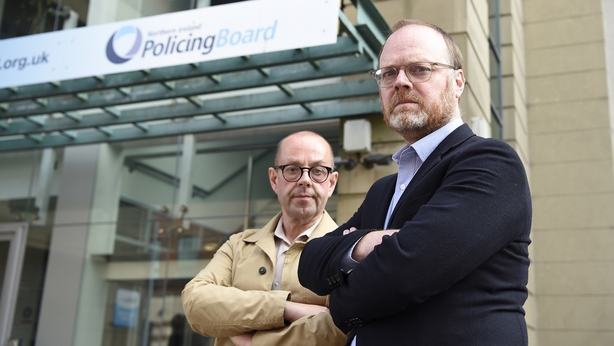 The judge, Declan Morgan, ruled that the two journalists, Trevor Birney and Barry McCaffrey, had acted in a proper manner to protect their sources.
"I have now changed my mind on what the law is, what's interesting though, we've got to wait until we see the written judgement from the Lord Chief Justice," Mr Barton said.
"I'm now reflecting on his words, I now wait for his written judgment that I will then share with our legal team, because it's our legal team that I've worked with all the way through this.
"I did not make that application, that was made through lawyers and barristers, and it was a county court judge that decided we could have the warrant."
Sinn Féin's Gerry Kelly asked about the damage to the reputations of the journalists involved and the distress caused to families.
Mr Barton said: "I apologise unreservedly when we do things that further inflicts distress on families and I apologise unreservedly."
======================

Fred has to say that if by any chance you have not watched this video, please do.