Friday 21 June 2019
Revenue detector dog Sam helps seize almost €100,000 worth of drugs at postal centre
Revenue officers seized €97,000 worth of drugs at Portlaoise Mail Centre yesterday.
In a series of operations in Co Laois on Tuesday, gardaí seized around 4.7kg worth of herbal cannabis with a street value of around €94,000. The cannabis was found in a parcel originating from Canada that was labelled as 'clothing.'
In a separate incident, 6kgs of 'Khat', a stimulant with effects similar to amphetamines was seized. The khat had originated from Kenya and had an estimated street value off €6k. The drugs were also disguised as 'clothing.'
Both parcels were destined for addresses in Dublin city and seizures were conducted with the help of Revenue detector dog Sam.
Investigations are ongoing. The two seizures are part of Revenue's operations targeting drug importations.
Members of the public are asked to contact Revenue in confidence on 1800 295 295 with any information they may have regarding drug smuggling.
BRING YOUR DOG TO WORK DAY
Dogs play a very important role in not just society, or home help, guide dogs, dogs for people with disabilities but then there are these dogs who search for illegal drugs.
Guess who turned up at the Commissioner for An Garda Siochana's office today….?
or did he?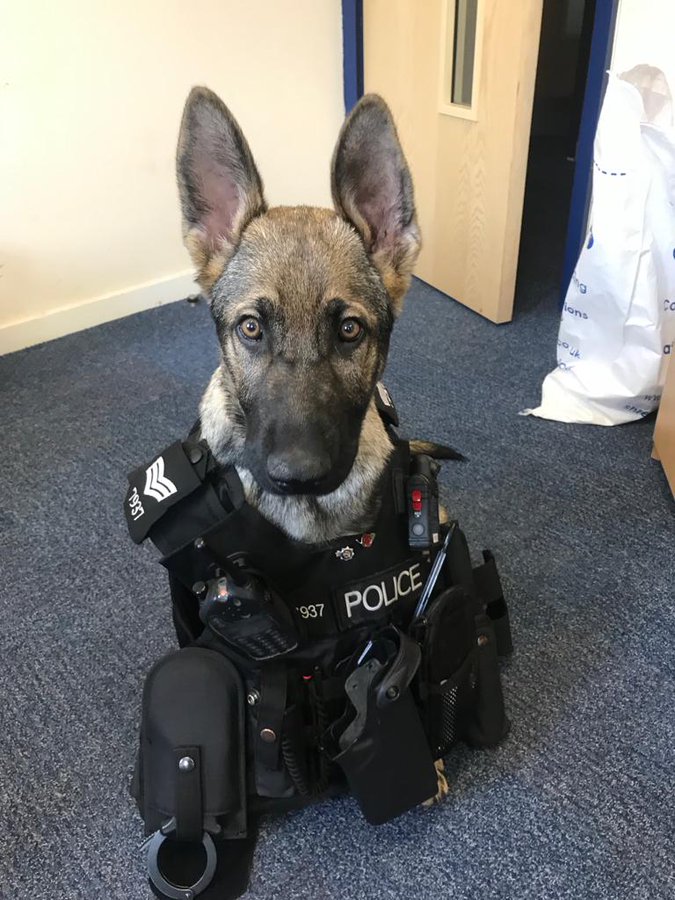 Cops can only work with the help of canines – O Yes – Canine Cops!  There is one thing we know for sure and Drew Harris, our Commissioner, will completely agree with me, our canine COP SQUAD ARE NOT CORRUPT OR ON THE TAKE unless some CC (Culchie Cop) is giving them a backhander of strip loin steak to keep their noses closed during a search.  I don't think we have sunk so low at this moment in time.  I know many officers, some retired, some still serving in the Dog Squad – they love their dogs and the dogs love them.  It is all about earning Trust and Respect between Canine and the Human being.  Now here is a point for reflection and action.  The Gardai now must earn the Trust of the people of Ireland because Sam and Rocky should be awarded Scott Medals for their bravery and service to the people of Ireland.
To conclude:
Drew Harris should order raids on Garda stations and may even the Bar Dail and bathrooms with the help of Sam – you never know what could be sniffed out ie apart from dodgy expenses. 
Fred