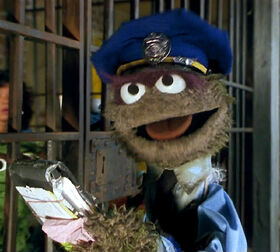 A major corruption investigation is underway after a Garda allegedly took bribes to give several hundred foreign nationals permission to remain in Ireland illegally.  Up to 800 men and women from Pakistan and India paid £10,000 each to have the Garda stamp a form stating that they had shown the necessary documents granting them the right to work in Ireland and claim benefits, it is alleged.  Officers believe the Garda was in league with a Pakistani fixer in the high level immigration fraud.  It boggles the mind that this Pakistani could organise bus loads of his fellow countrymen/women to travel to the Garda station where this officer would stamp all the documents; it is alleged. 
There are now deep concerns within An Garda Siochana that the scam allowed criminal elements arrive into Ireland and then disappear.  Detectives say that the fixer and the Garda split the £10,000 payment between them.  The mind boggles also because this, it states, going on for a period of six years and that over 1,500 men and women were offered work permits to remain in Ireland to claim benefits. 
The investigation is being led by local detectives and the Garda National Immigration Bureau.  The Garda made some admissions when being questioned by colleagues, two years ago, but he is yet to be arrested.  At this stage, there is nothing more to say but one would have to ask and sources can tell me, that there is at least 70,000 non nationals in the Republic of Ireland without the necessary papers and hundreds of them have been given Irish passports. 
We need to wake up urgently but we also need to stop the Denial of the extent of the corruption that is embedded in our Police Force.  Today's Mail will give you a broader outline on this but I would like to ask a simple question today:  As soon as this Garda, according to the Mail, made admissions of guilt, why was he not arrested?  I am sure this story is only coming down the track at present and we will await more in the near future.  Fred