Fermanagh: Family 'no confidence' in abuse investigation
A woman whose said her brother was drugged and raped by a paedophile over 20 years ago has no confidence in a new inquiry into historical sex abuse in County Fermanagh.
She said her family were told by police at the time to drop the case.
It comes after police appointed a team of specialist child abuse detectives to investigate historical claims.
More than a dozen victims in the area have told their stories to the Impartial Reporter newspaper.
In Thursday's paper, a woman revealed how she was sold for sex by her childminder.
Suspected paedophile ring
The claims first started to appear in March when a man walked into the office of the Enniskillen-based newspaper to tell his story.
He said he was the victim of a suspected paedophile ring in the county.
In the weeks that followed many more victims have come forward with similar stories.
The common theme was that none of them felt they had ever had justice.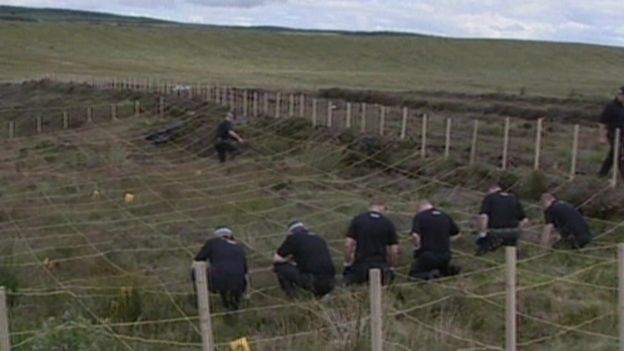 Some of them name David Sullivan, a former bus driver and youth club leader, as their abuser.
He was killed in 1998 and his body was found in a bog in 2000.
The murder remains unsolved.
Sullivan never faced any charges relating to child abuse.
'Will anybody get closure?'
A woman whose brother was drugged and raped by Sullivan said her family told police at the time but were advised not to press charges.
Speaking anonymously to BBC News NI she said it was "heartbreaking to my family because my brother didn't get any justice".
"Even now… I have absolutely no faith in the police nor does my family," she said.
"At the time, it should have been investigated.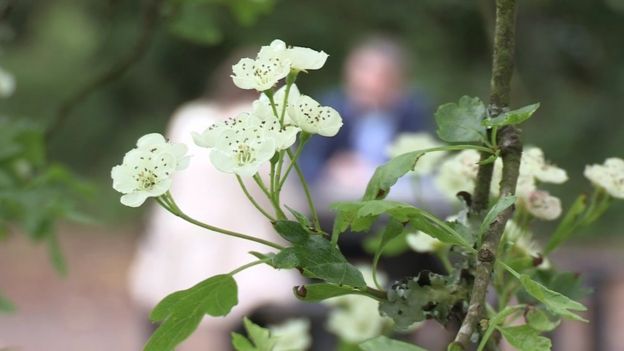 "There's going to be no closure in my eyes for any of the victims in this.
"The perpetrator is dead now – maybe there's others out there that might be still alive that can be prosecuted.
"That may be the case but will anybody get closure after this length of time?
"The effects that it's had on my brother [are] never going away."
'Brutal murder'
Impartial Reporter deputy editor Rodney Edwards said many questions remain unanswered about Sullivan.
"One of the questions is what did they know about the litany of abuse that child abuser David Sullivan carried out in this town when he was still alive?" asks Mr Edwards.
"I know there are certain things that they can't talk about regarding his murder, which was very brutal.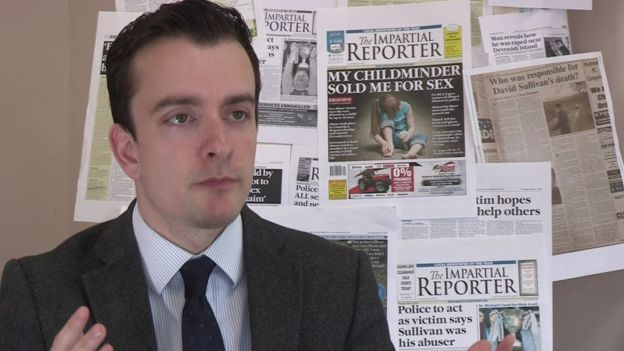 "He was murdered and his body was found two years later in a bog near Belcoo.
"But we need to know what exactly they knew about what he did when he was alive, because we know they were told about some cases and I've spoken to victims who approached the police about what he did."
Det Supt Anne Marks of the Police Service of Northern Ireland (PSNI) told BBC News NI that detectives were aware of two cases reported before Sullivan's death "that would suggest that he did abuse children".
Change in policing
Eleven people in County Fermanagh have come forward to police since the specialist team was set up this month.
"Of those 11, almost half of them have previously come to the police before and reported their concerns about childhood sexual abuse," said Ms Marks.
"Two of those reports related to David Sullivan.
"Policing now of this type of crime is completely different to policing of that type of crime 20, 30 years ago.
"We now have dedicated officers – those officers deal with cases of abuse, of child abuse, sexual abuse, domestic abuse on a daily basis."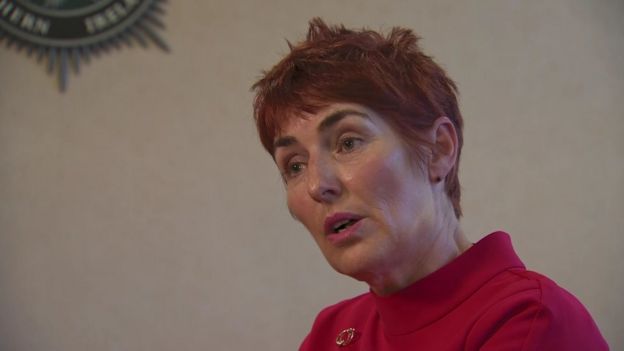 In response to claims police had let down victims of abuse, Ms Marks said: "It is very difficult to comment on something that happened 20, 30 years ago.
"All I can comment on is the response that my officers will give to members of the public who have been abused, or know of others who have been abused.
"The response that they will get now will be a supportive one.
She added: "We can only go where the evidence takes us so the more people that come forward the bigger picture we will have of what actually happened at the time."
The allegations have continued, with a woman telling the newspaper she was sold for sex by her childminder when she was a young child.
She says most of her 15 abusers are still alive and living in County Fermanagh.
The above article is quite alarming to say the least, and the one that follows it sums up how Ireland operated in relation to child abuse both North and South of the Border for decades.  The cover-ups still continue and make no mistake about it there are still people in Government circles and as we now know also within the DUP, THE BIBLE THUMPERS.  These perpetrators are well protected up to the present day and I am talking from the research I was asked to do by victims of child abuse over the last 15 years.  Let me go one further today:  Only a few years ago a sitting Circuit Court Judge wrote a letter to a now convicted Paedophile asking him how was he coping through all the media coverage and the court case (s); the leak came thankfully from an eagle eyed court clerk who we cannot name but when this clerk saw the Harp Government sign on the page he realised this is morally wrong.  This Judge is not speaking or writing on behalf of the Irish people, this is how it was leaked.  This was some years ago now but it gave me quite a stomach ache to realise how deep Paedophile Rings operate (d) in this country with protection and support from the Top Down.  It is also ironic that when this Paedophile went in for questioning the Judge's wife would drive him and collect him.  Now this should enlighten people about what is going on in this sick society we live in at present.  What do people do if they go before a court and the sitting Judge is a personal friend of a convicted Paedophile?  Where is the impartial Code of Justice here?  Where is the Separation of Powers here but more importantly how can we trust that our children will be protected by the State?  Our media and especially RTE have been caught out also.  The Irish Times have Tom Humphries and RTE thanks to the Hawk Eye of the Paedophile Hunter, Craven would never have been caught.  Thankfully he was and then RTE tried to turn the tables on the Paedophile hunter who caught the Paedophile and accused him of a witch hunt.  Craven wanted a little girl for sexual purposes aged between nine and twelve – the sick dirty pervert who was head of RTE radio sports.  It is alleged that he received monies and a small pension but nobody has confirmed this, but if he has we are talking about taxpayers money yet again.  The Paedophile Rings sadly still operate in Dublin and beyond and it took the courage of the people of Fermanagh to come out and expose the wrongdoings and the cover-ups North of the Irish border.  We cannot forget Kincora and the scandals and the names who will never see disclosure.  I will close by saying our Children should come first in this country but sadly Zappone, Tulsa and company are more interested in PR and covering their own arses from their own blind failings, denial and negligence.  Fred  One more point:  this is essential for people who want to be aware of how vulnerable our children really are:  https://theukdatabase.net