Rachel Allen on what its really like working with her husband…what about the hidden scandals of Porn and Drugs?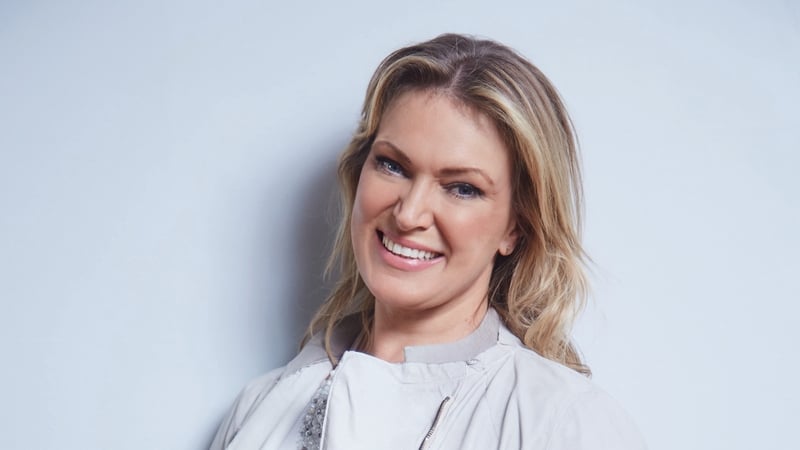 The doyenne of Irish food, Rachel Allen, tells Janice Butler how life is changing as her children grow older and she looks forward to some 'me' time in this week's RTÉ Guide. Get a sneak peek of their chat below.What's it been like to work so closely with her husband, Isaac Allen? "Most of the time, we work really well together.

"I think, though, if we were to be chefs in a kitchen together that might be different," she laughs, adding that they have quite different personalities, which creates a good balance in their relationship.

"He's probably quieter and more reserved than me, in a way. I like chatting to anyone, I'd talk to the wall. But it's a good balance that works, thank goodness."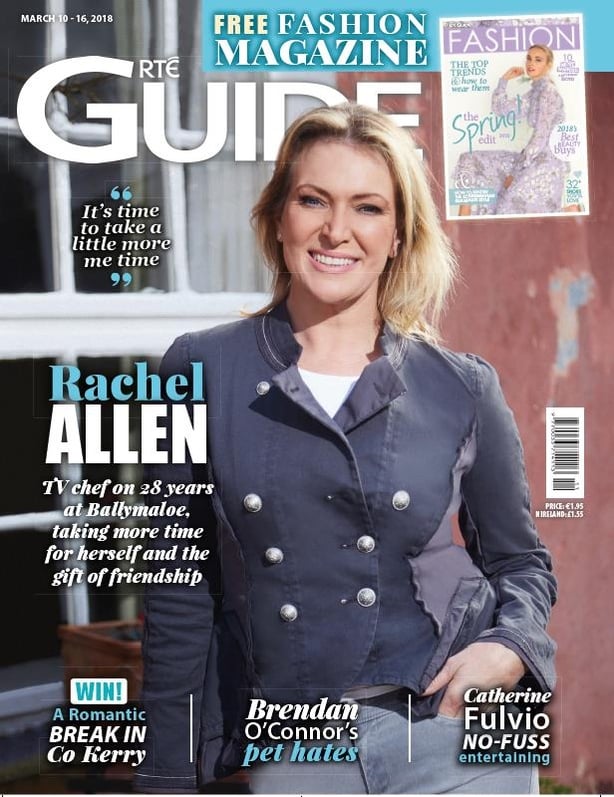 Rachel Allen's son Joshua remanded for sentencing on drugs charges at Ballymaloe
THE teenage son of celebrity TV chef, Rachel Allen, has been remanded for sentencing on drugs charges involving both cannabis and cocaine, some of which was found at the world-renowned Ballymaloe cookery school.
Joshua Allen (19), the eldest son of Rachel and Isaac Allen, appeared before Judge Brian O'Callaghan at Cork Circuit Criminal Court on three charges contrary to the Misuse of Drugs Act, 1977.
The charges involved possession and possession for sale or supply of drugs, namely cannabis and cocaine, at the renowned Ballymaloe Cookery School in east Cork on August 30 2018.

The three charges were brought under Sections 3 and 15 of the Misuse of Drugs Act.

The possession for sale or supply charge involved cannabis.

Allen also faced a charge of possession of cocaine at Ballymaloe Cookery School.

The most serious count involved the charge brought contrary to Section 15(A) of the Misuse of Drugs Act that Joshua Allen, at Ballymaloe Cookery School in Shanagarry, Co Cork, had possession for sale of supply of a controlled drug, namely cannabis, with a value in excess of €13,000.

A conviction under Section 15(A) can, in certain circumstances, involve a sentence of 10 years.

That charge referred to Ballymaloe Cookery School on August 30 2018.

The final charge included possession of cannabis at Ballinamona, Shanagarry, Co Cork on September 5 2018.

Allen appeared on signed pleas of guilty to the charges from Midleton District Court.
He had signed pleas to six charges before the District Court but, because of duplication, this was reduced to three before the Circuit Criminal Court which cover all the matters involved.
The teen, who appeared in court wearing a dark suit and accompanied by a family member, did not speak beyond confirming his guilty pleas to the three charges.
Defence counsel Siobhan Lankford SC said her client was accepting responsibility in respect of the matters before the court.
She said he had never previously been before the courts.
Ms Lankford applied for sentencing to be adjourned until the autumn court sessions.
The court was told the teen is currently receiving treatment.
The defendant, who turns 20 in November, lives at the Shanagarry address.
Inspector Tony O'Sullivan previously confirmed the matter had to be dealt with by Cork Circuit Criminal Court.
"The Director of Public Prosecutions (DPP) has indicated that the matter be dealt with on indictment. The DPP has consented to the matter being sent forward on a signed plea of guilty. That is what is happening," Inspector O'Sullivan said.
Judge O'Callaghan granted the adjournment application and set sentencing for November 8 next.
The court was told that expert reports would be required to assist with sentencing.
A Probation an Welfare Service (PWS) report has been ordered.
Gardaí stressed they had no objection to the defendant being remanded on continuing bail.
Allen must sign on at Midleton Garda Station three times each week.
The teen previously surrendered his passport and was required to undertake not to apply for new travel documents.
Under his bail conditions, the defendant must also remain in the jurisdiction and to continue to reside at Ballinamona, Shanagarry.
The teen is the grandson of Darina Allen and the great-grandson of the late Myrtle Allen, founder of the Ballymaloe cookery empire in east Cork.
He was arrested last September after the controlled delivery of a parcel containing the cannabis to an address in east Cork.
Officials at the Portlaoise Mail Centre had become very suspicious of the parcel which bore a US postmark and was stamped 'clothing'.
However, a cursory inspection of the parcel determined it did not contain clothing.
Joshua Allen was arrested when the parcel was subject to a controlled delivery to an address in east Cork under Garda surveillance.
He was questioned at Cobh Garda Station under drugs regulations before being released without charge.
A file on the matter was later submitted to the Director of Public Prosecutions (DPP).
After his arrest, Joshua's parents, Rachel and Isaac, issued a statement which confirmed their son's detention.
The TV chef and face of the Ballymaloe House cookery franchise admitted she was "absolutely devastated" by what had happened.
"He (Joshua) has been arrested on suspicion of possession of drugs (marijuana) with intent to supply them to others," a statement by Rachel and Isaac said.
"He co-operated fully with the Gardaí."
"We are absolutely devastated at this turn of events."
"We would ask that the legal process would be allowed to proceed to deal with this matter, without interference, and that we would be allowed to deal with this, like any other parents, in a similar position."
The family said they would not be making any further comment.
The teen was originally detained under Section 2 of the Criminal Justice (Drug Trafficking) Act, 1996.
Joshua Allen's arrest came just three months after the death of Ballymaloe founder and his great grandmother, Myrtle Allen.
Myrtle had helped establish Ballymaloe as one of Ireland's preeminent food brands.
Joshua's grandmother, Darina Allen, was the public face of Ballymaloe for many years before  his mother, Rachel, fronted a number of successful TV cookery shows and became the modern 'face' of the world-renowned Ballymaloe franchise.
Rachel Allen has also authored a number of best-selling cookery books and now ranks as a major culinary figure in both the UK and US.
Ballymaloe, under Myrtle Allen, was one of the first Irish restaurants to achieve a prestigious Michelin star.
The Shanagarry facility now ranks as one of the most popular cookery schools in Europe, training chefs for both European and North American kitchens.
Rachel Allen's name has also been used to 'front' a number of Irish restaurant ventures, mostly recently 'Rachel's' on Washington Street in Cork.
However, despite a lavish launch just three years ago, the restaurant has since been rebranded and targetted at a more mid-stream clientele.
Fred says:  The Allens are RTE's Golden Family.  It is like that all Irish families should dream to try and get up in the morning and in some way act and behave like the Camelots of Ballymaloe!  But, today I would like to ask RTE who use the Gardai and sometimes Heavy Handed in making sure that all the ordinary Irish peasants have TV licences.  Joshua Allen has pleaded Guilty to importing drugs into Ireland from the US so we can, within reason, have an opinion because every time we pick up an RTE Guide a mainstream paper and even a few months ago, an RTE documentary, where Rachel is on tour in her new BMW jeep, across Australia or somewhere, it is almost like that RTE and the Allens live on Pluto and never heard the words Importing Drugs is shameful, a serious crime, and when Rachel promotes her perfect husband, one has to ask what happened to Joshua, the posh kid who has it all. Let us take this story a different route:  Suppose Joshua Allen came from Finglas, or Ballyfermot, or Inchicore, or Clondalkin, or O'Malley Park in Limerick and he was awaiting sentence on 8th November coming, like the Joshua Allen, would you see the mother of any of those children, getting the opportunities from RTE to tell their stories.  Let me tell you now:  THEY WOULD NOT GET THE TIME OF DAY FROM RTE.  THEY WOULD HAVE PAUL REYNOLDS LIVE ON AIR USING THE WORDS – DRUG DEALERS, TURF WARS, THE BRAINS BEHIND THE IMPORTATION OF DRUGS AND THE REST.  BUT IN IRELAND – WE HAVE SELECTIVE JOURNALISM NOW JUST LIKE WE HAVE SELECTIVE JUSTICE.  This is not the first time the perfect family have been in court. 
Some years ago as we already know his grandfather pleaded Guilty before that horrible Judge Patwell, the charges were 33,000 images of child pornography.  It is the talk of Cork and beyond this day.  Allen walked out of Patwell's court that day and was fined approximately £33,000 to be donated a charity.  We have at the moment in the inner city of Dublin 17 families who have lost their loved ones in the Kinahan-Hutch feud.  We have had two young men shot by mistaken identity.  You will not see any of these mothers getting the opportunity and the PR to tell their stories of grief, loss of a loved one, their inner turmoil, the pain and the suffering, that is all caused by a drug war.  The above photo of Posh Boy Joshua Allen tells it all; it is a whole different Ireland.  There are the Established classes; the Montrose elite and then the underclasses of the North Inner City which papers over what was the Monto in another era.  As one woman told me during the week, the distribution of wealth in this country is becoming so apparent now – we have the high powered Bespoke cars; the helicopters are back and we also have people flying in paying £10,000 per month for houses in Dublin 4, some may even pay cash and therefore no taxes.  This is the great divide. 
Don't forget over 135,000 children in Ireland go to bed hungry each night and this shameless Government supported by FF call it the land of Equality.  Rachel Allen may have her photo and her perfect lifestyle on the front pages of RTE magazines but she also has a son who has imported illegal drugs into Ireland.  I will leave it at that and let people decide for themselves.  What would happen if their son had committed this same crime and they were owners of a small business.  Would they be supported by RTE.  The answer is No.  They would be blacklisted even by their neighbours.  We need an Equity of Balance in our Justice system in Ireland with a Due Process for all people that they are treated in an equality based framework.   Fred.