Man killed in Meath shooting connected to ongoing Drogheda feud
The attack happened at Castlemartin Drive shortly before midnight.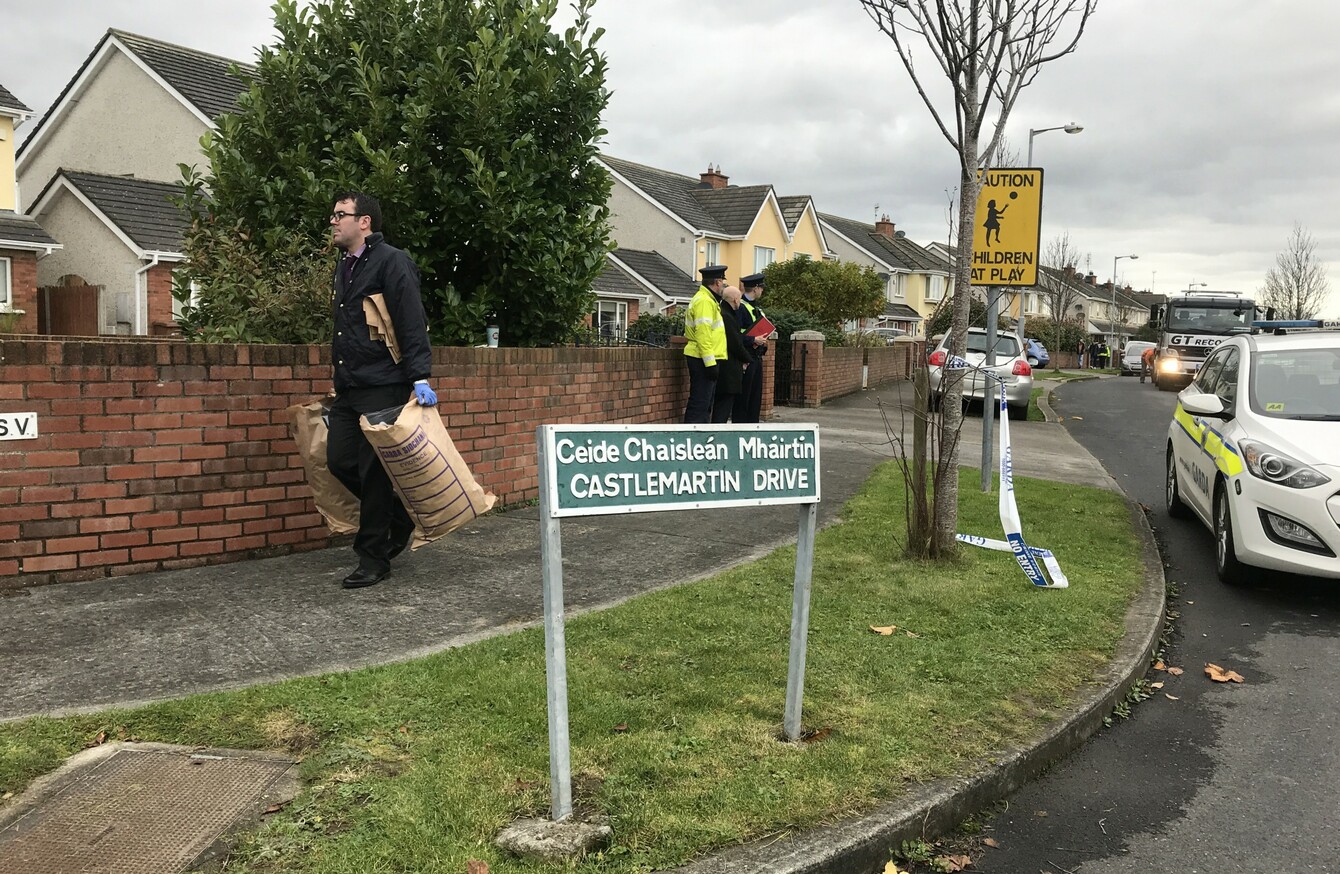 Castlemartin Drive, Bettystown, Co Meath
Image: Google Street View
Castlemartin Drive, Bettystown, Co Meath
Image: Google Street View
A MAN HAS died following a shooting in Bettystown, Co Meath last night.
The attack happened at Castlemartin Drive, outside the victim's home, at around 11.40pm.
The 39-year-old man sustained a number of gunshot wounds in the incident.
He was taken by ambulance to Our lady of Lourdes Hospital in Drogheda. However, he was pronounced dead shortly before 1am this morning.
The shooting is understood to be linked to the ongoing gangland feud in Drogheda.
The feud, which kicked off a year ago, has involved a number of violent attacks. Gardaí have been carrying out armed patrols in the area in order to address the conflict between the two gangs.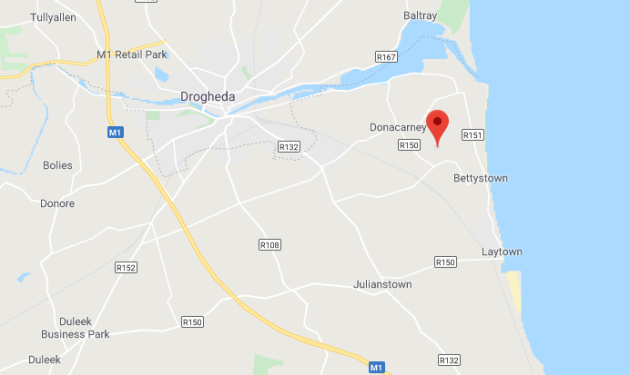 The red icon marks the location the shooting took place Source: Google Maps
Sinn Féin TD Gerry Adams condemned the killing as "a disgraceful action".
"It is the latest violence in a drugs war between criminal gangs that has shocked and outraged citizens in Louth. I would ask anyone with information to bring that forward to An Garda Síochána."
Adams also urged the Justice Minister to review garda resourcing in the area to ensure they can tackle these gangs.
The scene of last night's shooting is currently preserved pending an examination by Garda crime scene examiners.
A small van – details unknown at this stage – was found on fire at Eastham Road, Bettystown, which is 5km from Drogheda, shortly after the shooting. This scene is also preserved pending an examination by garda crime scene examiners.
Investigating gardaí are appealing to anyone who may have witnessed this incident or who may have information to contact the incident room at Ashbourne Garda Station on 01-801 0600, the Garda Confidential Line 1800 666 111 or any garda station.
Gardaí are particularly anxious to hear from road users with camera footage who were in the area at the time of the shooting
Fred, maybe it is time to call in Dads Army as a backup, this Feud is getting worse, and people deserve better, people dont feel safe in their homes.Whatever Flanagan, thinks he is doing, it is not working. Sadly also Trust has broken down between the people and the Gardai?
v