Govt defers commemoration event for RIC after opposition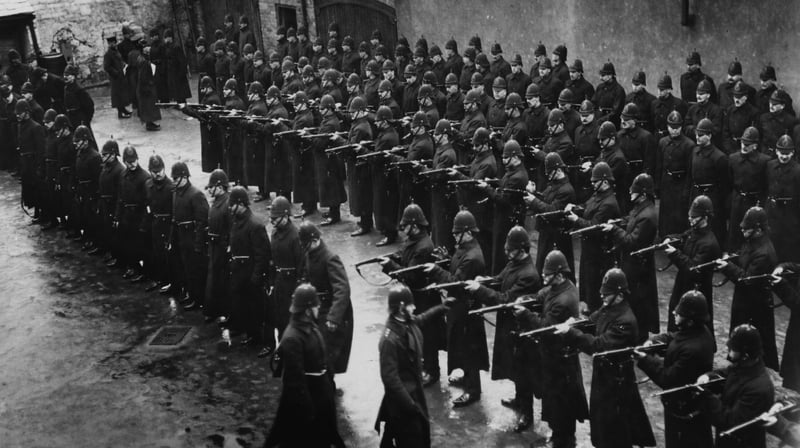 The Government has deferred an event that planned to commemorate the place of the Royal Irish Constabulary and Dublin Metropolitan Police in Irish history.

The event, which had been scheduled to take place in Dublin Castle later this month, had drawn widespread criticism from TDs, elected representatives and members of the public.

A number of ministers of state and opposition politicians had already said they would boycott the event.

The RIC and DMP fought rebels during the 1919-1921 War of Independence.

They were supplemented by the Black and Tans and 'Auxiliaries', who became known for their brutality, in 1920.

Tonight, Minister for Justice Charlie Flanagan said: "As a Government, we have at all times sought to have a national programme of commemorations that is authentic, sensitive and inclusive.

"We very much support the recommendation that there should be specific State-led initiatives to commemorate the Royal Irish Constabulary (RIC) and the Dublin Metropolitan Police (DMP).

"However, given the disappointing response of some to the planned event on 17th January, I do not believe that the event, as planned, can now take place in an atmosphere that meets the goals and guiding principles of the overall commemorative programme.

"Therefore, I am announcing its deferral."

Mr Flanagan added: "I know that, regrettably, this decision will be a cause of hurt and upset to many people. I commit to proceeding with an alternative commemoration in the months ahead.

"As a next step, I will consult further with the expert Advisory Group on Centenary Commemoration, with the all-party consultative group on commemoration and with other stakeholders, with a view to organising an event that is inclusive and fully respectful of all the traditions and memories on this island."

Speaking later on RTÉ's Six-One News, Mr Flanagan said he was "determined" that an event "will take place in the course of the year".

The minister said he hopes for a "spirit of maturity in acknowledging our differences", and he that he hopes people will "broaden their sympathies".

Minister Flanagan said he firmly believed that the planned commemoration event was the "right thing to do".

He said he believes that "aspects of this were grossly misrepresented. This was never going to be a eulogising of the black and tans, but rather a solemn and sombre event commemorating the tens of thousands of the members of the RIC and DMP."

The event had led to a political row after several local mayors said they would not attend the event.

On Saturday, Fianna Fáil Mayor of Clare Cathal Crowe said he would boycott the commemoration, calling it "historical revisionism gone too far".

Yesterday, Taoiseach Leo Varadkar said the Government was standing by the event and that it was shame that people were boycotting it.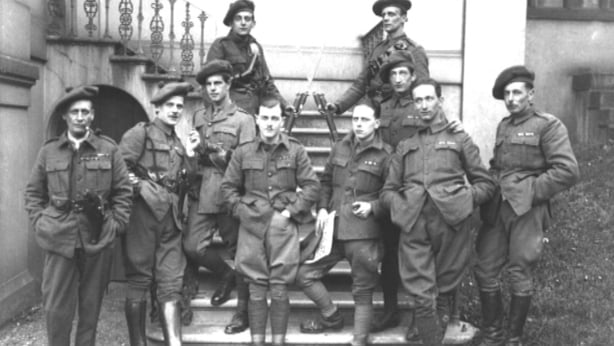 Mr Flanagan said that the Government had planned the event based on the guidance of the Expert Advisory Group on Centenary Commemoration, which is part of the Decade of Centenaries 2012-2023.
However, leading historian Diarmaid Ferriter this afternoon hit out at the Government for its approach to the commemoration.
He said the EAG, of which he is a member, "did not endorse the idea of a formal State commemoration for the RIC in the manner proposed".
Mr Ferriter said that Minister Flanagan "misrepresented the position of the EAG" yesterday. He said that it had favoured an academic event, along the lines of a seminar or conference.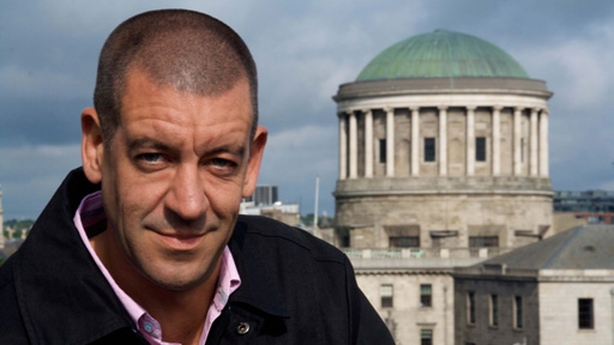 "What we stated was that 'consideration should be given to the organisation of specific initiatives to commemorate the RIC and the DMP and to acknowledge their place in history'," said Mr Ferriter.
"What we had in mind was an academic event – a conference or seminar – that would look at the issue of policing in Ireland during the revolutionary period, including the role of and disbandment of the RIC and the foundation of the Civic Guard, which became An Garda Síochána.
"The EAG should not be used by the Government as a mudguard to provide cover for itself when it receives negative reaction to its solo runs in relation to commemoration."
Earlier, Fianna Fáil leader Micheál Martin said the Government had caused "an unnecessary controversy around this RIC/DMP event".
Mr Martin said that: "Over the last 20 years a model of inclusive commemoration has been developed and implemented by successive governments.
"Central to this has been the role of public consultation and expert advice. The Government has caused an unnecessary controversy around this RIC/DMP event by abandoning this approach."
Mr Martin said it is important to "explore every element of this period and use this time as an opportunity to properly discuss every aspect of a complex history".
Defending the plans this morning, Mr Varadkar said on Twitter: "The commemoration is not a celebration. It's about remembering our history, not condoning what happened.
"We will also remember the terrible burning of Cork, Balbriggan, partition and the atrocities of the Civil War.
"We should respect all traditions on our island and be mature enough as a State to acknowledge all aspects of our past."
Fred exhausted:  The phone was hopping last night and this morning from America, England and even the Irish in Moscow.  What was Charlie Franco Flanagan thinking?  Do the Blue Shirts think that because of pre Brexit, we have to lick the arse of Boris by having to commemorate the scum of the Black and Tans who were taken out of English jails to come to Ireland and cull the Paddies.  Well it didn't happen because our Patriots Dan Breen, Austin Stack, Liam McCarthy, Tom Barry, Ernie O'Malley, and Michael Comyn, snr legal adviser to De Valera and Collins, fought them by the gun and also they used the academic route that Comyn took in the famous case in Irish history Clifford and O'Sullivan.  These men are true Irish patriots and I don't hear Franco Flanagan praising these Irish men who got the Brits out of the 26 counties during the War of Independence.  John Bruton had some neck to go on the TV the other night, another clown, while our brave men in the flying columns were fighting the tans, the Brutons were going around their acres in the Pale and making sure it was registered to them as squire farmers.  I have not heard John mention his grandfather holding a Fenian gun.  Probably he was on a white horse wearing a red coat telling Michael and Mary, you are in arrears and you will be Homeless soon.  What has changed in 100 years, we still have a homeless scandal and Vultures to make it worse.  I believe one of Bruton's favorite birds is a vulture and he has one stuffed and it sits in the kitchen for him to see when he is eating his sirloin steak.  This was long overdue and as MY MOTHER ALWAYS TOLD ME PEOPLE POWER CAN MOVE MOUNTAINS AND THE THREE FAMOUS WORDS WAKE UP STAND UP AND SPEAK OUT AGAINST THE TYRANNY OF FLANAGAN AND THE BLUE SHIRTS IN TRYING TO DESTROY AND RE-WRITE OUR HISTORY.  ONE EMAIL I RECEIVED FROM MOSCOW, FROM A RUSSIAN GENTLEMAN, WHO COULD NOT BELIEVE WHAT HE WAS READING SAID IF THESE CLOWNS GOT AWAY WITH THIS STUNT, NEXT YEAR WE WOULD BE CELEBRATING THE MEMORY OF HITLER, HIMMLER AND GOEBBELS.  THANKS BE TO GOD COUNCILLOR CROWE, FINIAN MCGRATH, JIM O'CALLAGHAN AND OTHERS STOOD UP. 
Sadly I conclude today it is alleged that the Labour party were all for the Black and Tans memorial and I would like Brendan Howlin or Alan Kelly to come out and correct me on this now because Labour are only 4% in the polls and if this true, they will all be hanging from the polls at the next election.  Fred