Fred Bassett's Manifesto  Election: 
Saturday 8th February 2020 
Problems facing Incoming Government

=======================================================
Reminder:  John Mooney Sunday Times:  26/05/19 "Garda Inspector 'took cocaine' on CCTV."

Maeve Sheehan Sunday Independent: 30/06/19 "Complex' probe of Console scandal extended."

Ellis Donnelly Sunday Independent: 4/4/19 "Conlon claims he was forced to confess to £3.8 million fraud".

Mark Townsend Observer:  10/02/19  "Univeristy launches scheme to rehabilitate sex offenders".

"Tom Tuite Irish Mail : 8/6/19 "Jail for DPP man who leaked arrest details"


Cormac O'Keeffe Examiner: 4/07/19 "Gardai uncover gang's false passport factory".
Ali Bracken Irish Daily Mail: 10/06/19 "Pulse System is 'to blame' for misclassified homicides".

Conor Gallagher The Irish Times: 22/06/19 "Gardai on sick leave account for 4% of force".

Barry Roche The Irish Times:  8/06/19 "Cocaine users 'as responsible for killings as dealers".  Photo Drew Harris and comment "There is no such thing as ethically produced cocaine."

Jennifer Bray The Irish Times: 18/06/19: "Perjury easier to prosecute in new law".

Colm Keena The Irish Times April 2019: "Watchdog concerned over Garda Ethics code:  Gardai going to ethical behaviour courses then not signing code, says Feehily.  Meeting of Policing Authority told about 55% of gardai have signed code."

Ali Bracken Irish Daily Mail 2/04/19:  "2,000 samples of DNA missing, it's very serious".  "Why are criminals allowed evade DNA samples.
Brian Hutton The Irish Times "Prison officials confirm 475 inmates at large.  The majority escape from low-security Loughan House near the border in Cavan.
John Mooney The Sunday Times 10/03/19:  "Corrupt Gardai to face 'Ghost Squad.  Harris plans unit to focus on serious criminal activity by officers."
Noel Baker Irish Examiner:  "Parents pay price for drug debts of children, says Judge. 
Jack Horgan-Jones The Irish Times 30/03/19: "Console's auditors fined for ethical and professoinal failings.  Investigation finds firm failed to carry out work to proper audit and ethical standards.  Auditors have been hit with fines and costs orders for tens of thousands of euro".  Photo and comment:  Console founder Paul Kelly, his wife Patricia and son Tim spent £500,000 on groceries, clothes and foreign trips".
Michael McDowell The Sunday Business Post 5/05/19: "We spent £60 million on acquiring Thornton Hall for a new,, modern prison.  Now, in the midst of a continuing prison crisis, call for the site to be used for public housing are shocking to hear."
Mark Tighe The Sunday Business Post 26/5/19:  "Gardai swamped by dragging fine dodgers to court".
Jamie Howard "Fake Valium sold online by drug gangs ' is killing users'.  'Illegal labs are causing sharp rise in overdoses, warns charity boss.
Conor Gallagher The Times 10/02/19:  "Drug debts when parents have to pay.  Families whose children owe money to drug dealers get bullets in the post and see their homes burned.  The priary targets are not addicts themselves, but their mothers.
Richard Curran Irish Independent 18/05/19:   "Doing time for perjury would help insurance fraud battle."
2019 and certain headlines which merit further discussion.  Just look up the links and see the progress, if any?
======================================
Latest Ian Bailey extradition case 'totally new ground' for Irish courts
This is the third time the French authorities have sought his surrender to face charges in relation to the murder of Sophie Toscan du Plantier.
Image: Leah Farrell/RollingNews.ie
CRIMINAL LAWYERS WILL be watching Ian Bailey's fresh extradition proceedings in the courts closely, as French authorities seek his surrender for the third time to face charges in relation to the murder of Sophie Toscan du Plantier.
The French filmmaker was found dead outside her holiday home in Schull, Co Cork, in December 1996. Although he was questioned as part of the garda investigation in Ireland, the Director of Public Prosecutions found there was insufficient evidence to charge Bailey and he has always maintained he had nothing to do with her murder.
Bailey was arrested this week after a High Court judge endorsed a European arrest warrant seeking his arrest and extradition to France. Bailey requested and was granted bail.
The warrant was on foot of his conviction in absentia in France, where a three-judge Cour d'Assises [a criminal trial court] in Paris imposed a 25-year prison sentence on him for the murder of Toscan du Plantier.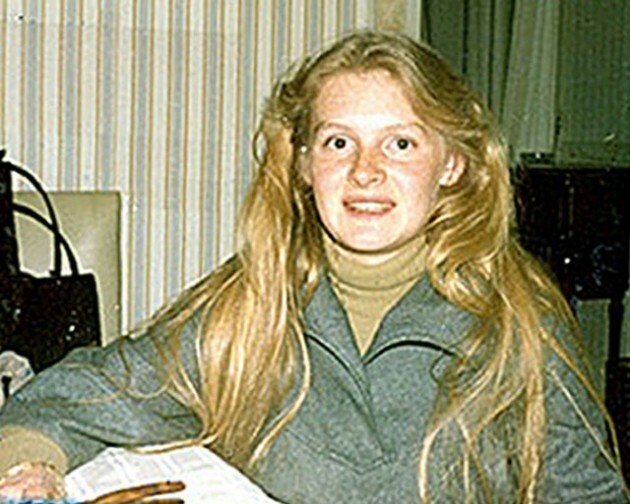 Sophie Toscan du Plantier was killed in 1996. Source: Family handout/PA
Upon receipt of a European Arrest Warrant, the Minister for Justice will forward it to the Chief State Solicitor's office, which is responsible for making an application to the High Court to have the warrant endorsed for execution. This means it is a State legal team that makes submissions in the High Court in relation to the warrant.
Previous proceedings
The Supreme Court refused to extradite Bailey in 2012 holding that surrender was prohibited because the alleged offence was committed outside French territory and Irish law did not allow prosecution for the same offence when committed outside its territory by a non-Irish citizen.
In 2016 French authorities issued another European arrest warrant, this time stating they were seeking Bailey's surrender for "voluntary homicide". High Court Judge Tony Hunt refused the request in 2017, describing it as "abuse of process".
Lawyers for the State this week said the law has changed since that decision in 2017 and argued that, in the interim period, Bailey had also been convicted of murder at a trial in France in his absence.
The judge stated he was "satisfied to endorse the warrant" following two significant "changes", namely a change in the law and Bailey's conviction, in absence, in France.
When the Supreme Court refused to extradite Bailey in 2012, Irish law did now allow prosecution for an offence committed outside its jurisdiction by a non-Irish citizen. The European arrest warrant system works on the basis that there are reciprocal offences.
The State is now arguing that provisions introduced in the Criminal Law (Extraterritorial Jurisdiction) Act 2019 have changed things.
No exact provision of the 2019 act has yet been argued out in court. There are five sections in the act, with one dealing with conduct engaged in outside the State. It has 12 articles, detailing: conduct on board Irish ships and aircraft; when a person aids and abets certain conducts in a Convention state; when Irish citizens engage in conduct which constitutes an offence in a Convention state; the crimes of murder or manslaughter.
Speaking to TheJournal.ie, solicitor and criminal law specialist Robert Purcell said the developments in this case are now "totally new ground for all of the courts here"
"It really is novel," he said.
The second argument made by the State this week was that Bailey has already been convicted in a French trial.
The French criminal justice system, unlike the adversarial system in Ireland, is an inquisitorial one.
"It's a very different system to our out common law system of jury trials," Purcell explained.
"In the French system the suspect is brought to court and the judge is in charge of the investigation in conjunction with the police. There is an inquiry-type element to is as opposed to the complete adversarial process we have here.
"The judge can initiate queries himself that go back to the central authorities."
The trial in Paris did hear from witnesses, but there was no jury to hear the evidence, the verdict was decided upon by the judges. Bailey was not legally represented in the French trial.
Under French law, if he is extradited, Bailey would be entitled to a second trial in France, represented by defence lawyers. For now, there is a long road ahead for him and his legal team.
"Everything about this case is kind of heading into uncharted territory," Purcell said.
"Whatever happens, it will be appealed to the court of appeal and then ultimately to the Supreme Court again. It's going to run and run for a couple of years again."
Fred – this election is going to be interesting.  The topics are Crime, Homelessness, Health, and creation of jobs that are permanent not Gig economy jobs which have no stability or safety for the workers.  The incoming Government will make promises and let us not forget FF – they always have a habit of ending their term in Government with one word Disaster.  Looking back now many people felt at the time of the Bust that the country was safer when the Troika were in control. 
Back to Ian Bailey.  He was in the High Court today facing a French Extradition warrant because he was convicted in his absence of 25 years in prison for the murder of Sophie Toscan du Plantier.  Bailey had no defence; there was no jury and the French psychiatrist gave his medical opinion of Bailey (Borderline personality disorder) without ever meeting Mr Bailey.  I am sure the Irish Court of Appeal in time will refuse the application by the French otherwise we will become the Puppets of the EU penal system and our Sovereignty will be lost forever. 
In relation to the Drogheda Feud the Gardai need to interact more with the people of Drogheda and I have said again and again, with all the Scandals, and Baggage, that the Gardai have, it will take time for the people to give them Trust again.  Without the People and others coming forward without Fear or intimidation, the Gardai are losing the Battle.  People need to be reassured.  People need to be protected when they come forward with the information that will take down these murderous Thugs once and for all.  This is not just in Drogheda but across the entire country.   Also parents have a role to play in watching their children; what they buy and who do they associate with and that includes schools and teachers also.  Fred
–