Fred Bassett's Manifesto 
Election Saturday 8th February 2020
News is the main topics are Health and Housing but what about Crime
==============================================
Harris says gardaí have necessary firearms capacity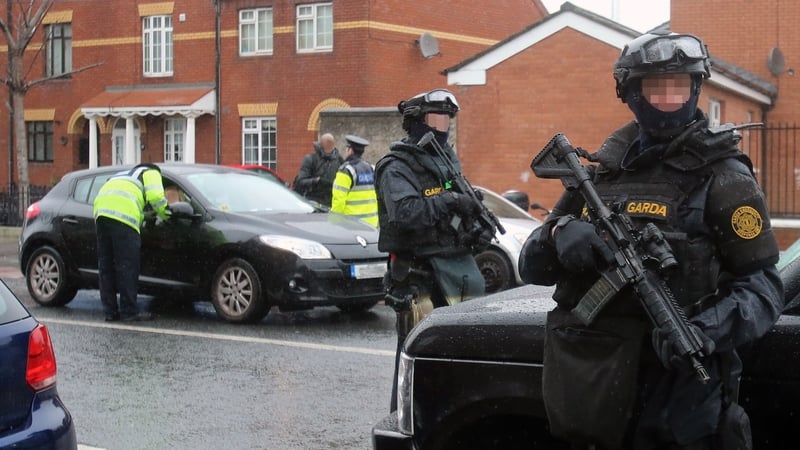 The Garda Commissioner has insisted that An Garda Síochána has the specialist firearms capacity needed to meet any critical incident that may occur in the State.In an internal memo to all gardaí, Drew Harris said that he wanted to assure all gardaí that there was armed backup to support them.He said the force had introduced a new approach to armed response which now means the Armed Support Units (ASUs) were the first respondents to armed incidents, not the Emergency Response Unit.The memo comes after the Garda Representative Association claimed the ERU does not have the officers, resources, training or equipment to provide adequate armed back-up when required.

Mr Harris said the ERU was now acting in a covert and intervention capacity.

The commissioner also said there were now armed support units in every region, the numbers in these units would increase and that two new permanent ASUs would be established in Cavan and Enniscorthy by the middle of next year.

Mr Harris also rejected claims by the GRA that bulletproof vests and other safety equipment were not fit for purpose.

He said ballistic protection issued to specialist firearm officers was independently tested every year. He also said there would be a new tender for ballistic protection next year.

The GRA's claims are contained in a 2,000-word letter sent yesterday to the head of the ERU by the local GRA representative.

The GRA claims the number of armed garda patrols have been reduced, the minimum number of ERU officers are not always on duty to carry out tactical stops or interventions, and the unit does not always have the capability to deal with a serious terrorist or firearms incident.
In the letter, GRA delegate Ciarán O'Neill said: "The decision to cut overtime means that this organisation in my opinion, does not at times have the available resources to deal with a serious terrorist or serious firearms incident and as such will leave our unarmed colleagues on the front line without adequate protection."
Recent examples of this, it claims, are that last week in Drogheda, where a murderous feud is centred, gardaí called for armed back up but were waiting for hours, while last Friday there was no ERU available for any call.
The GRA claims life-saving equipment is out of date, all bulletproof vests are well past the manufacturer's warranty and some are ten years old.
Newer members, he said, have been issued with out of date second-hand heavy duty body armour.
"All bulletproof vests currently on issue to the ERU are well past the manufacturer's warranty. Some are over ten years old at this stage which is not acceptable," wrote Mr O' Neill, a former president of the GRA.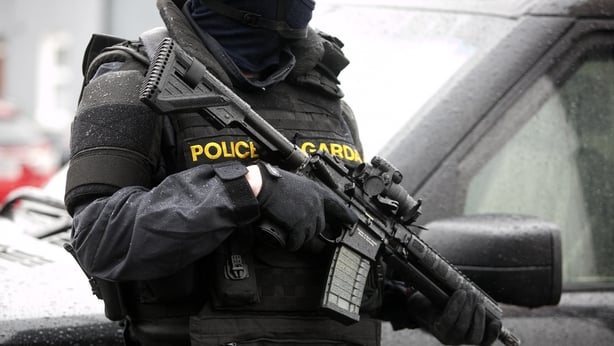 "I am informed that newer members to the unit have not been issued with covert bulletproof vests. They have been issued second-hand heavy duty body armour which is out of manufacturer's warranty. All this equipment has a shelf life, thus the manufacturer places a specific warranty on the item. If the equipment is out of warranty it is not fit for purpose."
Mr O' Neill said vital necessary training days for a specialist unit have also been cancelled due to the requirement to deal with urgent incidents and he claimed that all Emergency Response First Responders' qualifications have expired and no provision has been made to rectify this.
"As the members of the Emergency Response Unit are the most likely members in An Garda Síochána to be faced with a police related shooting," he wrote, "it is vital that all these members are suitably qualified to provide immediate First Aid to any person once a scenario has been deemed safe."
The GRA also claims that there are 21 vacancies to be filled in the ERU and four of those have been assigned to protect the Garda Commissioner Drew Harris.
"The Emergency Response Unit has lost a number of members over the past year with a number of members being promoted, a number of members being transferred to the training unit and four members being permanently allocated to protect the Garda Commissioner and the remaining members are left to fill the gaps left by their colleagues without any additional resources. As stated at our meeting there are 21 vacancies within the Emergency Response Unit," Mr O' Neill said.
The association has blamed the cut in overtime and the reduction in armed response in another unit, the Special Detective Unit, for the lack of sufficient armed gardaí on duty, which it said leaves unarmed front line colleagues without adequate protection.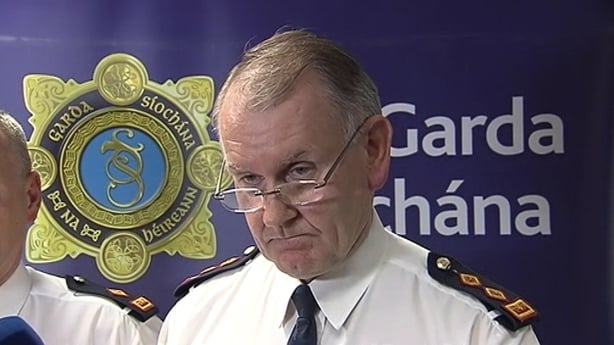 However, the Chief Superintendent in Louth, Christopher Mangan, has said he has never been refused the services of the ERU.
Speaking on local radio station LMFM this morning, he said that he was not one for keeping quiet on resources, but he had never had an issue with securing the unit.
"They have shown up with little notice and they have always done excellent work for me," he said.
Taoiseach and Fine Gael leader Leo Varadkar said the concerns of the GRA should be listened to and that he was sure the commissioner would respond to them.
The Deputy General Secretary of the Association of Garda Sergeants and Inspectors has called for full capacity resourcing to be made available at all times for emergency units.
Speaking on RTÉ's News at One, Antoinette Cunningham said AGSI supports the "thrust and concerns" expressed by its GRA colleagues this morning.
Ms Cunningham said she had not seen the letter but she did not believe it was "scaremongering of any kind".
She said everyone would agree policing had become more violent and aggressive in its nature and full capacity response was needed, at all times, for emergency units.
Ms Cunningham added there had been a realisation for "quite some time" that more resources were needed across the organisation.
The Gardai are fully stretched across the entire country, because Drug Gangs are holding Villages, Towns and Cities to ransom.  People are living in Fear. Grannies are being Targeted to pay Drug Debts to save their Grandchildrens lives. Then we have a number of horrible Murders, the one that has disgusted the entire country is Deane Mulready-Woods. Gardai need to be seen to work as a collective service, not at loggerheads about who speaks the Truth about Resources.  It is not that the structure and details do not exist.  All you have to do is access the Special Tactics and Operations Command website and ask questions https://www.garda.ie/en/About-Us/Specialist-Units/Special-Tactics-Operations-Command/
The link is impressive.  There is no reason for concern but the Truth is that there is because the GRA yesterday have told RTE their facts and figures which completely demolishes this website.  Many questions were asked yesterday but answers are not forthcoming.