Terms of reference agreed for report on Glenanne Gang murders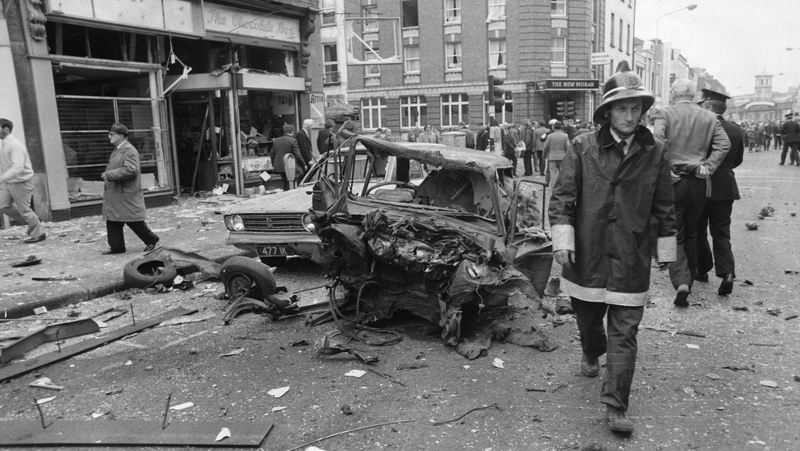 The terms of reference for an analytical report on collusion in relation to murders known as the Glenanne Series has been agreed.

The Glenanne Series relates to a significant number of murders and other offences committed in both Northern Ireland and the Republic of Ireland in the 1970s.

The Glennane group was suspected of involvement in up to 90 attacks.

These include the 1974 Dublin and Monaghan bombings where 34 people died, and the killing of members of the Miami Showband in 1975.

There have been consistent allegations that the loyalists had direct links to elements of the security forces in Northern Ireland.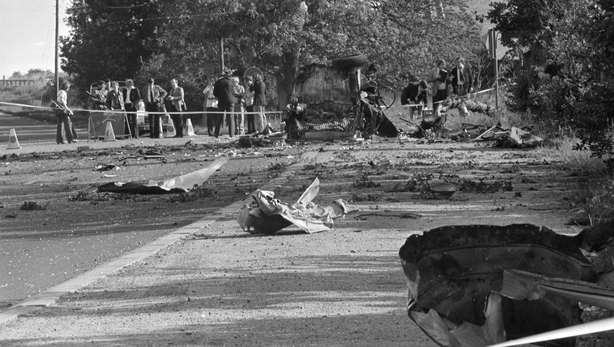 The Terms of Reference (ToR) for the review were announced following agreement from PSNI Chief Constable Simon Byrne with Kenova lead investigator, and retired chief constable, Jon Boutcher.
Last November, Mr Boutcher agreed to carry out what is described as an analytical report on collusion into incidents involving the loyalists who were linked with more than 100 murders, mainly in the Tyrone and Armagh areas, in the 1970s and 1980s.
An independent team, led by Mr Boutcher, will be tasked with identifying the composition of the Glenanne Series and to establish whether the review of the cases as a whole suggests there were wider issues of collusion.
It will also include examining issues beyond those that have already been established.
---
Read more:
PSNI chief constable ordered to appoint inquiry into Glenanne killings
---
"I have already met a number of families affected by these incredibly sad events and have been touched by their great strength and the honesty and integrity of their efforts to find the truth," Mr Boutcher said.
Speaking of how moved he was by the families' stories, Mr Boucher said he was determined to "to apply the same rigour and focus to this review as has been undertaken throughout the other Kenova matters under investigation".
"Our aim is to find the truth for the families and be in a position to answer their previously unanswered questions," Mr Boutcher said.
Fred says:  Fianna Fail under CobraMartin are a party at a very precarious crossroads.  I know from good sources that there is deep anger within FF at present and also that anger is directed at Martin specifically.  Martin held numerous ministerial portfolios in the last 35 years from Health, where he exited and he proved just about above average in Foreign Affairs.  20 years ago he was there with his dry smile celebrating the Birth and the New Dawn of Peace in Ireland named The Good Friday Agreement which was signed off by Bertie Ahern, then Taoiseach, Senator Mitchell on behalf of Bill Clinton, and Tony Blair.  Ahern may have had some faults but Martin would not wipe his arse when it came to negotiations skills and bringing an end to the Armelite.  Young people have no idea what the people in the North and South went through during the Troubles.  Too many lives were lost sadly and now we have Peace and Hope.  I believe it is time for John McGuinness and Eamon O'Cuiv to get others behind them and take Martin out.  How can Jim O'Callaghan who is not in Fianna Fail two wet summers have so much influence on who they enter Government with?  Then we must say that it can be no coincidence that the same Jim O'Callaghan has a sister (Ms RTE O'Callaghan) who holds a deep contempt for Sinn Fein and her mask has slipped on a number of occasions.  The one which comes to mind very clearly was some years ago when she was interviewing the late Martin McGuinness, a true Patriot and Peacemaker on this Island.  His funeral proved this; people came from across the Globe and including former President US Bill Clinton, including Mrs Paisley and from all sectors of Northern Politics. 
Sinn Fein won this Election on Merit and through the Democratic process and the people who are blocking it are trying to start a new World Order under the guise of a Grand Coalition between the Blueshirts and de Valera.  Gene Kerrigan mentioned yesterday (Sunday Independent) the history of Fine Gael and the links to the Fascists.  Fine Gael's first leader was a former IRA man, a card carrying fascist, complete with the straight arm salute.  He led an armed body of Fascists to Spain to kill supporters of the elected socialist government while Hitler was helping the Spanish Fascists by bombing civilians.  When you look back further, FF went into Government just nine years after their IRA chums stopped killing people.  One of their TD's was seen in a Dail corridon checking his sub-machine gun.  We all know those days are gone now but Martin seems to have a selective memory in relation to FF history and to still have a steep dislike or maybe it is jealously to Bertie Ahern.  As far Varadkar goes – you cannot blame poor Tonto because sadly his genetics would not go deep enough for him  to understand the depth and pain that goes with true Irish history.  So I say to all FF TD's stand up; stop making excuses; stop giving Dissidents a recruitment card; and sit down with the people you trusted in signing The Good Friday Agreement.  Fred