'I thought I was coming home to five bodies'- mum's terror as home firebombed
Arsonist seen rolling on green after clothes catch fire
Teresa Doyle with her daughters Stephanie (18) and Laura (13) and her partner Noel Small. Photo: Frank McGrath
An innocent family whose house was targeted in a petrol-bomb attack have said five body bags could have been carried out if they had not been rescued by a hero neighbour.
The shocking incident is one of five linked firearms and arson attacks in the space of a fortnight in troubled Co Longford where feuding gangs are running amok.
Monday morning's petrol-bomb attack is being investigated as a case of mistaken identity and gardai are hopeful of making arrests after one suspect set himself on fire while carrying out the crime.
Detectives said that were it not for the "quick-thinking actions" of a neighbour who used a ladder to save the innocent victims – four of whom are teenage girls – a major tragedy could have happened.
Escape
The arson attack came just five days after a two-year-old girl was lucky to escape with her life when shots were fired into a front door as she played in a hallway of the property which is next door to the house that was targeted this week.
Teresa Doyle had just left the house at Annaly Gardens in Longford at 6.30am on Monday to bring her daughter Laura (13) to Temple Street Hospital in Dublin for kidney dialysis.
However, within 15 minutes her 15-year-old daughter Rachel rang her in a panic to say the house was on fire and nobody could get out.
Rachel was in the house with sister Stephanie (18) and friend Chantelle (15), as well as Teresa's partner, Noel Small and his daughter, Amber (13).
Stephanie raised the alarm when the first of two smoke alarms went off at around 6.40am.
"Whoever did this broke the glass in the front door and threw a petrol bomb on to the stairs. They did not want us to be able to escape," said Noel.
Stephanie ran around the upstairs of the house waking everybody and screaming that the house was on fire.
Noel heard the second smoke alarm and dressed in a hurry.
"We looked down the stairs. There was no way down so I got all the girls into the front bedroom and wedged the blankets from the bed under the door to try to stop the smoke coming in, but it kept coming," Noel told the Herald.
"I pulled the headboard off the bed and tried to smash the main pane of glass in the window with it, but I couldn't break it. We were all trying to breathe out of a small window."
Teresa told of receiving the panicked call from Rachel while in the taxi to Dublin with her daughter.
"Laura has kidney failure and needs regular dialysis. I was only gone as far as Mullingar when I got the call from Rachel. She was screaming that the house was on fire and then the phone went dead," she said.
"I was in a panic. I got the driver to turn around. I thought when I got back to the house there would be five bodies in it."
Luckily a neighbour came to the rescue with a ladder which Noel and the girls could climb down.
If it wasn't for this help they would have had to jump from the flames. "Noel rang me to tell me they got out, but I didn't believe it until I could see it for myself," said Teresa.
"I thought everybody was going to be dead.
"I thought there were going to be five body bags coming out of the house."
Just days earlier shots were fired at the front door of Teresa's next-door neighbour in what is believed to be an escalation of an increasingly violent feud in the Longford area.
A two-year-old girl had been in the hallway of the house only seconds before the shotgun blasts were fired.
Angry
Teresa believes her home was targeted in a case of mistaken identity.
"We have nothing to do with that feud in Longford. We are just trying to get on with our lives and treat my sick daughter," she said.
"I am really angry about this. Our children and their friend could have been killed.
"These scumbags targeted the wrong house," she said.
"It's frightening, and something needs to be done to stop this getting worse, and before someone is killed.
"These thugs have too much time on their hands. If they could see the sick kids in Temple Street where Laura goes they would see what people are dealing with every day of the week without them adding to their misery."
Gardai are examining CCTV footage of the attack and believe it will help them identify the culprits. Some footage shows the petrol bomber fleeing from the front of the house with his clothes on fire after he was hit by a flashback from the explosion.
He can be seen rolling around on the green in an attempt to extinguish the flames before escaping in a car.
The attack happened on Teresa's 49th birthday, and Laura still needed to have her dialysis that day so Teresa had to travel to Dublin with her while still in shock following the firebomb attack.
"We will have to find somewhere else to live now. Everything we have is destroyed," she said.
Noel said the people of Longford have been very supportive of them.
"It's a pity for the good people of Longford, and we don't want to see it turn into another Drogheda," he said.
Sources revealed that gardai are investigating whether Monday's petrol-bomb attack and last Wednesday's shooting incident in the Annaly Gardens estate were carried out by the same criminals.
"The getaway route used on both occasions after both incidents was the Athlone Road and this is considered significant," a source told the Herald.
The Herald previously revealed that six members of one side of the Longford faction, including females, were issued with GIM forms by Gardai last Thursday – warning them of official threats against their lives.
Gardai need to get back on the Beat and get to know the people, get the Intelligence and gather the Info the old way. The people are Central in beating these Drug Dealing Thugs.  Trust is vital to the people of this country, but Gardai must earn the Trust. Everyone I speak to, including a former AC Commissioner of an Garda Siochana, stated young Gardai have no Basic Manners. They need to learn very quickly, because these Feuds are getting out of control. I have said several times, we have Decent Cops, but sadly we have Rogues also. The File gone missing from Drogheda Garda Station, is disturbing to say the least, this must be solved fast and furious, time will tell?  
Addendum:  Moldovia, if I am correct is not part of the EU, yet the CAB have faced down the GANG detailed below which could have connections with those operating the Drogheda Feud.  How are these crooks entering Ireland?  Maybe someone can clarify if what I heard is correct and that is a Moldovan can get a Romanian passport and by doing they can come to Ireland as a member of the EU?  An Gardai Siochana are losing the Feud Wars and people in Ireland have a right to be scared because soon you will find that it will not be unusual to know someone in your circle of friends who has been contaminated by COCAINE or other illegal drugs.  Fred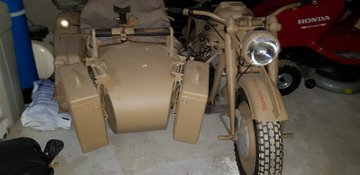 Luxury car, cash and phones seized at Louth house linked to Moldovan gang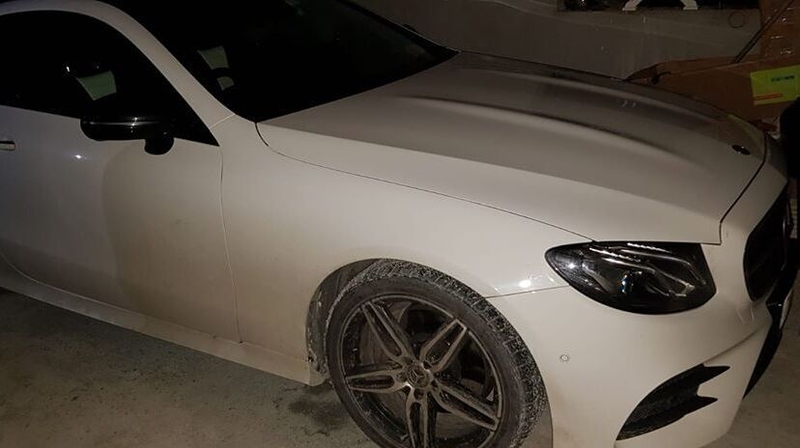 The Criminal Assets Bureau has seized cash, laptops, phones, banking records and a high-end sports car in an operation targeting a Moldovan organised crime gang in Co Louth.The search of a property in Drogheda was carried out by officers from CAB, who were assisted by the Garda Emergency Response Unit and the Revenue Customs Dog Unit.

A 171-registered white AMG Mercedes-Benz C200 Coupé was seized, along with €5,000 in cash.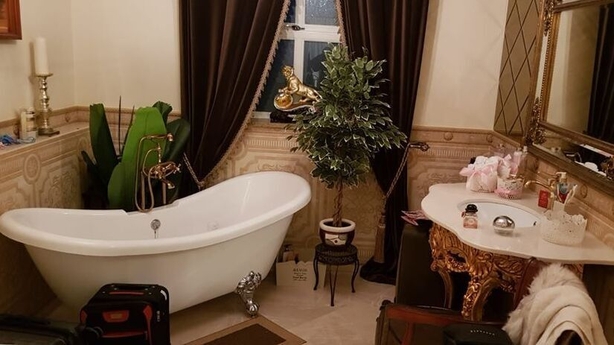 Various electronic devices, including laptops and mobile phones, were also seized, along with documents and banking records.
CAB has also secured a court restraining order in respect of around €30,000 in a financial institution.
The Moldovan gang is suspected of being heavily involved in the sale and supply of illicit drugs.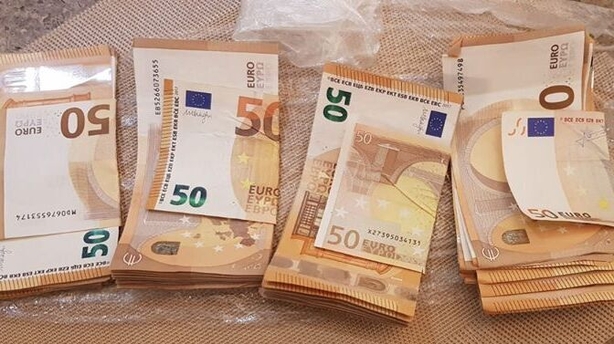 The operation has been described as significant and is part of the investigation focused on property linked to the organised crime gang and purchased with the proceeds of crime.
Officers are looking at the purchase and extensive redevelopment of the residential property that was searched.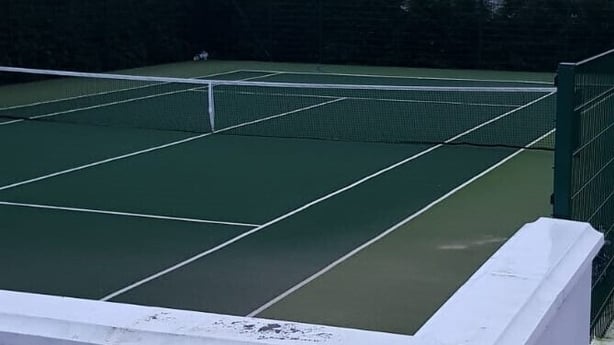 Criminal Assets Bureau (CAB)

@criminalassets
---