Garda chief Drew Harris believes Provisional Army Council oversees Sinn Fein and IRA
Garda Commissioner Drew Harris has said that the Gardai hold the same belief as the PSNI that the Provisional Army Council oversees both Sinn Fein and the IRA.
Mr Harris said his view 'does not differ' during a Garda passing out ceremony in Templemore Garda College as 200 new members joined the force on Friday.
In a 2015 British Government report written by MI5 and the PSNI, it was stated that the Provisional Army Council not only existed by strategically oversaw the IRA and Sinn Fein.
The report also stated that the Provisional Army Council was committed to the peace process.
'I am aware of the PSNI and British security service's assessment and we do not differ from that view,' said Mr Harris.
RTE reported the Garda Commissioner as saying: 'In national security matters and matters around the State, it is my obligation to report to the government as you would expect me to do.
'Also, we have been contributing to the IRC (Independent Reporting Commission) reporting on the status of various paramilitary groups and we hold with their opinions on these matters.
'I am also aware of the PSNI and the British security assessment and we do not differ from that view.'
Asked whether he would have concerns over working with a Sinn Fein goverment, Mr Harris said: 'In law, I have heavy responsibilities in terms of protecting the people of Ireland… preventing and detecting crime.
"We will work with whatever minister to achieve those goals.'
Reacting to the remarks, caretaker Taoiseach Leo Varadkar, posted on Twitter: 'Why doesn't McDonald disband the Army Council and the PIRA or if she cannot, repudiate them and sever all links and do so publicly and unequivocally?'
Fred:  Varadkar has lost the Election 2020 but sadly he cannot digest this defeat so he is trying to dig up any dirt to throw at Sinn Fein and now he is including the RUC – PSNI – MI6 Garda Commissioner, with more baggage than Aer Lingus.  I am sure that Drew Harris is a decent human being but he should stay out of Irish dirty politics and not be used as a Puppet for the Blueshirts.  Varadkar accused Martin of being like the old dirty priest behind the altar – this is how low Leo will demean himself to when he gets bitchy and that is regular with some of his tantrums in the last three years.  Fine Gael have left a legacy of Despair in this country from homelessness, people in dying in parks and under bridges, children eating their dinner off cold pavements on Dublin streets; add to this hospital waiting lists at record highs; many repossessions by Vulture Funds on a daily basis; one in four children living in dire poverty while thousands more live in hostels and hotel rooms.  What did  Leo do at Chirstmas with his cute Belmullet boyfriend – Mattie?  He snubs the homeless at the RDS and goes to the 40 ft for a swim!  This to me showed Varadkar in his true colours; he showed contempt for the most Vulnerable in Irish society.  To add to this we have villages, towns and our cities blighted with cocaine and people living in fear on a 24 hours basis.  The amount of murders in the last five years for a country the size of Ireland is SCARY.  Now we have to ask if Charlie Flanagan make the biggest mistake of his political career in appointing a former RUC/MI6 officer as Garda Commissioner of the Republic of Ireland.  As I have said before, can you imagine Paddy Barrett from Belmullet, Co. Mayo, leaving the Gardai and being appointed head of the PSNI in the North of Ireland.  The Loyalists would be marching into Dundalk – guns in hand in anger. 
Now since Commissioner Harris has honed in on the Varadkar spin he accuses Sinn Fein literally of  being overseen by the IRA.  How ironic this is because he is now accusing President Clinton, George Mitchell, Tony Blair, our own Government at the time, led by Bertie Ahern, of not being forthright in the signing of THE GOOD FRIDAY AGREEMENT?  THIS IS INSULTING TO ALL CONCERNED TO SAY THE LEAST AND HARRIS SHOULD PULL BACK, AGAIN I SAY, FROM IRISH POLITICS. 
Drew Harris has a contract to get the Gardai up and running and protecting the person and property in this jurisdiction.  Many people will say that his influence as Commissioner up to now has been average, no more and just look at Drogheda under siege, Coolock, Darndale, Tallaght, Longford and across this country.  Cocaine is epidemic.  We have had scandal after scandal in our Gardai and like many Drew Harris should stick to doing his job and not engage with Irish politics because a little reminder – the Miami Showband massacre; the Loughin Island massacre, the Bloody Sunday Shoot to Kill massacre; we can all throw the dirt but the fact is the people of Ireland have the right to vote in a democratic country and Sinn Fein won this election on that democratic right and the people of Ireland tonight must be wondering (especially those who voted for Sinn Fein) if Varadkar and Drew Harris are castingating those who voted democratically and this is their Right.  The legacy of the Blueshirts is well known
Blueshirts – fascism in Ireland?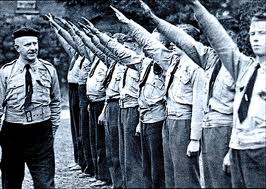 This is a discussion on Near Fm's History Show of the Blueshirts and fascism an anti-fascism in 1930s Ireland. Presented by Cathal Brennan and John Dorney and featuring historians Fearghal McGarry and Brian Hanley.
We discuss; The context of fascism and the collapse of democracies across Europe in the 1920s and 30s. The Irish Civil War and its legacy. Were the Blueshirts really fascists? How is the Blueshirt period remembered today?
Opportunity lost to Ireland and gained by Portugal and we should ask why?  Thank you Paddy Cosgrave for this tweet.
As a crony let me translate FFG is a party controlled by a council of corrupt crooks with posionous policies SF = progressive policies That's terrifying to my crony pals. And that's the issue
Garda Commissioner says IRA army council still oversees Sinn Féin
buff.ly/37Ln24z
============================
Link:  Drew Harris Donegal Co Council ref:  Glennane Gang Historical Enquiries