My Dear old Stickie, Fine Gael, UUP, FF friend Eoghan, how are you keeping these days? I notice you have had different personality changes politically down the years.  Eoghan you gave a list of names killed during the Troubles, but it is all one sided, yes your side the British Empire, which has gone for years, Here is a Reminder of the Stickies little input to History,
===============================
Mary McAleese gets "more than 40% of the vote… I'll retire, I really fucking will". He didn't – another lie. Yes Eoghan it was your words
Fresh from smearing Manus O'Riordan, Eoghan Harris turned his ire on RTE's Tom McGurk – links below. In his Sunday Independent column on March 5th Ireland's mud thrower in chief says that it "behoves McGurk to be balanced". "Failing that, he should be fair", Harris continued.

McGurks's failing? He criticised the Sunday Independent.

Also, McGurk was accused of going on the Buntollet Commemoration march of January 1969, the one that exposed the viciously sectarian nature of the RUC and of the northern state. The young protester's heads were cracked open by the RUC and by their allies in the B Specials. The images received world wide publicity.

Some people have long and bitter memories that perpetually fuel their rancid politics.
Sue who? Harris didn't sue.
Is this the same Eoghan Harris that used to run the secret Ned Stapleton Cumann of the Worker's Party in RTE?  Is this the same Eoghan Harris who told RTE reporters he was tasked with training in 1987:
"factualism is fancy foreplay which never penetrates the truth. Factualism is media masturbation"?
Surely not.
Surely it can't be the same Eoghan Harris who said that news is just drama, that objectivity should be dispensed with, so that reporters can broadcast "personal editorials replete with value judgements".
Sadly it is so.
Consistency is not one of Eoghan Harris's strong points, with one exception.
Harris hates the provos. He hates northern nationalists.
He is a true blue unionist at heart, as he was a Stalinist at heart. It is because he is a bully at heart, who likes to taunt the weak and to suck up to the powerful. Harris will agree with anyone who will denigrate Ireland's long struggle for democracy and independence.
Facts are immaterial. They should not interfere with a good story – they are "media masturbation".  Eoghan Harris should know. He is an expert.
The intelligent can spot the artful art of artlessness by Eoghan Harris, Sunday Independent, 4 March 2007 http://www.evening-herald.ie/irish_independent/stories….15331
http://www.evening-herald.ie/irish_independent/stories….15331
EXPOSED: Censorship in the Sunday Independent – Sindo refuses right of reply to Manus O'Riordan
War Of Independence Debate On Sectarianism Descends On Unassuming Offaly, by Pat Muldowney (another expose of the Harris method)
Attached article by Brenda Power, from Magill in 1997 – click the images to read the story

Presidential candidate Harris supported was a "slimeball"

"They" use terms like "mental instability" – "I am a person of powerful plemical force"

RTE reporters told to get their 'line' from the UDA
Just to balance the old Stickies Death list, here are other innocent Catholics murdered by the Brits
Six civilians were killed on 9 August:
One civilian was shot on 10 August and another four were shot on 11 August:
In February 2015, the conviction of Terry Laverty, younger brother of John, was quashed by the Criminal Cases Review Commission.[27] He had been convicted of riotous behaviour and sentenced to six months on the eye-witness evidence of a private in the Parachute Regiment. The case was referred to court because the sole witness retracted his evidencence.
Fred concludes: Harris is beyond the word Bitter, sadly he is Pathetic.  I recommend Harris stand on top of Ben Bulben with the King James Bible in his hand and he should shout "Calling all Paddies", Kneel down to the Queen but Eoghan it will not happen because the young Irish people want change and Sinn Fein are 10 points ahead today from all parties in the latest polls.  So I still recommend you take down from your library shelves the book on Gerry Adams and take a wee break to the Aran Islands.  One more point, for more thearapy I also recommend you contact Brussels, contact the Ming Flanagan, get some of the green green grass of home and fly high in the sky while Tom Jones is singing his heart out.  Fred
Eoghan Harris: 'In memory of a good deed by Chief Inspector Clousseau RIC'
and let's see where there may be more constancy than chameleon characteristics of Eoghan Harris.
One:
| | |
| --- | --- |
| Subject: | Hair Gone. Guess Who? Yes Gerry Adams |
| Date: | Sun, 1 Mar 2020 17:05:53 +0000 |
| From: | Gerry Adams |
| To: | Mary Lou |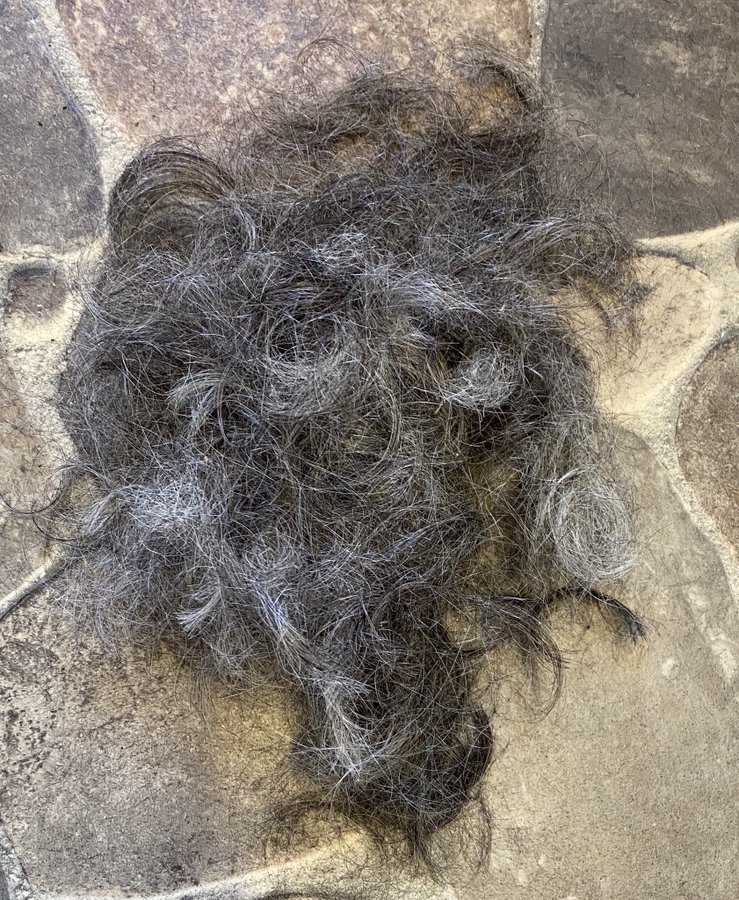 Two:
https://www.google.com/search?q=anthony+clare+gerry+adams&client=firefox-b-d&channel=crow2&sxsrf=ALeKk01oy25xaYv-oMCoEOGm5TWa_8ucUw:1583088607958&tbm=isch&source=iu&ictx=1&fir=Lz55bLhV7wEABM%253A%252CAxXz9fCdPyo-VM%252C_&vet=1&usg=AI4_-kR9_XIEOaLrltNvhmdKE9T6fmL5TA&sa=X&ved=2ahUKEwiY-P_Q-PnnAhVJQhUIHW3aCccQ9QEwA3oECAcQBQ#imgrc=Lz55bLhV7wEABM: