To drive around Dublin City at the weekend and today you can feel the

atmosphere of FEAR and UNCERTAINTY.  People are afraid and they are crying out for a Government of Change and Proper Leadership with Compassion for people who don't know exactly how they stand in relation to work and pay.  Where are our Trade Unions.  We will return to them shortly. 
Professor John Crown was on our national TV twice this week and being a most eminent Oncologist and a straight talker HE SAID CHELTENHAM WAS PURE MADNESS AND SHOULD NEVER HAVE BEEN ALLOWED AND THIS HAS THE POTENTIAL, WHEN THEY RETURN BACK TO IRELAND, THAT SOME OF THESE PUNTERS WILL SPREAD THE VIRUS PROBABLY IN EVERY COUNTY ON THE ISLAND OF IRELAND.  I AM NOT TRYING TO SCAREMONGER BUT THIS COULD HAPPEN AND WE ALL PRAY IT WILL NOT.  THIS CARETAKER GOVERNMENT IS SHAMBOLIC TO SAY THE LEAST AND WAY OUT OF ITS DEPTH.  Last weekend, with top medical doctors and virologists pleading with Varadkar and his Ship of Failed Fools do not let the Italians into Ireland, with no match on – what is the Sense of this?  One old woman this morning in Camden Street approached me and said "Are they trying to do a national cull to kill the elderly because myself and neighbours have quarantined ourselves for the whole weekend avoiding the thousands of Italians who could again spread the virus".  Since the weekend, Italy – the entire country has gone on lock-down yet Ireland was literally used as a playground last weekend and putting our own people at the risk of this most serious Pandemic.  When our doctors plead with this Ship of Fools, it appears to fall on Deaf Ears so maybe the old woman is correct – they are trying to cull thousands of pensioners to solve the HSE crisis.  I am now going to give you an extract from an eminent global traveller and a pioneer of numerous viruses across the globe.  For legal reasons I cannot mention his name because he is so humble.
In my view , any sensible Government should have banned Cheltenham , particularly because people are in far closer proximity than , say , at a Football Match .
Obviously the UK must take the majority of the blame here , but shouldn't Leo and Micheal have asked the UK to postpone ?
We have 60,000 Irishman coming back from Cheltenham , a town that has infection already , and what is to be done ?
Sheer madness by everyone .
This man is famous for his connection with the Horse Industry and is a top breeder of Kerry Blues.  He is right.  It is sheer madness and I also heard this evening from a prominent GP in the South Dublin area that people in Dublin 4, 2, and 6 should cancel their cocktail/cocaine gatherings and should stay alone at home with their bottle of vino & sniffles.  It also baffles me to see literally last weekend that our Hooker Industry is booming.  Some of our lonely men who are scared to go out order their Nookie in by phone at midnight.  I only hope she washes her hands before and after the condom episode. 
Common sense must prevail at these monumental times.  This is one of the greatest threats to the world for decades and people need to act in a collective manner with responsibility and accountability.  Right now our Government are not up to leading this country without the inclusion of Mary Lou McDonald and Sinn Fein.  As I said before the People voted for Change A GRAND COALITION BETWEEN MARTIN AND THE BLUESHIRTS WITH THE HELP OF PLUTO RYAN IS NOT CHANGE BECAUSE PEOPLE SHOULD ALWAYS REMEMBER THE GREENS WERE PART OF THE DESTRUCTION OF THIS COUNTRY 12 YEARS AGO.  NOW THEY ARE BACK AND AT WHAT PRICE?  Fred
Ireland: closes all schools and universities, cancels Paddy's day parades.
Italy: shuts down
US: blames foreigners
UK: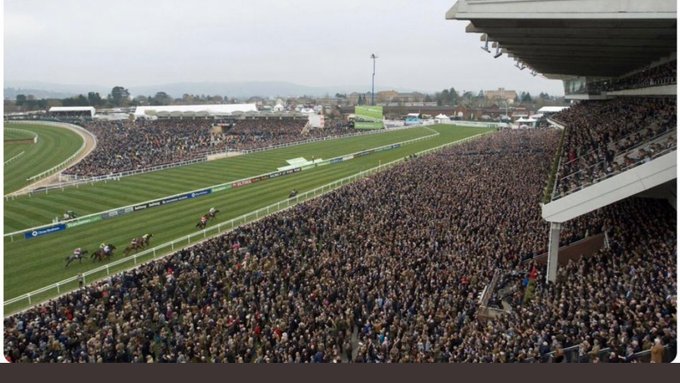 Time Time Time:  We have plenty of it now.  Recommend this link.
Professor John Ashton, president of the Faculty of Public Health from 2013-16 and currently part of the Bahraini government's task force dealing with the virus, listed a series of Tory failings…  https://skwawkbox.org/2020/03/12/video-public-health-expert-hammers-tories-theyve-wasted-a-month-people-are-being-infected-because-of-inaction/
This Goverment have put the lives of the Irish people at high Risk. Money and Greed. 60,000 Irish punters come back at the weekend from Cheltenham, Question is how many could have the Virus coming back? Who allowed this Madness, where the fuck is that FF Idiot Martin and his Merry men followers? Would someone with Balls stand up and step Martin down?  Where now is Maverick John Mc Guinness, on the ditch waiting for Godot? Time has come for many in FF to say enough is enough, too many lives at risk here. We need a Collective Government, including Sinn Fein (Mary Lou McDonald) not a FG/ FF Circus of Clowns.  Fred.