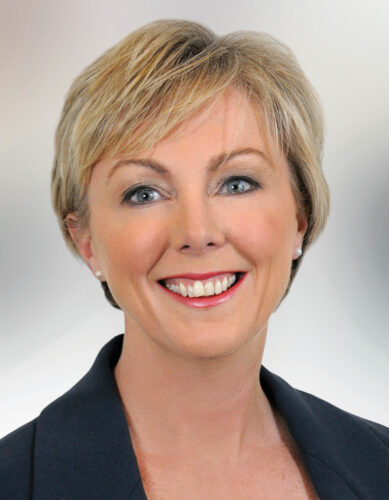 Regina Doherty, Sacked by the Irish People, yet still calling people on Welfare "Spongers".  Why is she Allowed make Decisions that can make Irish Peoples' lives a Misery when she got the Boot from the Dail? We are in the middle of a Serious Pandemic, yet we have this Clown, still at the Cabinet Table.  Where is Fianna Fail, the party of Cowards, who will not stand up to Leo, and his old "PR Bullshitter" who is back in the Hub again? This PR Shit was voted out 2 years ago. Leo has lost the Election since, and now PR prop is back creating mirages, Why? SF come out and be the politicians you are supposed to be urgently.  DiEM25* and Yanis Varoufakis are using their own TV programme for a one hour talk daily so where is Sinn Fein at this most dangerous time in Irish politics?  Speak to the people across the country, who Voted for Change not Bullshit. This is dangerous and Dark times, we need a Government of Change not Chancers?
Wake Up Time Sinn Fein:  If this can be done by Yanis Varoufakis; time for you to tap into the intelligence and grasp of international politics and engage with Constantin Gurdgiev.  "Opportunities come to Pass Not to Pause".  Acceleration  is happening and you are not part of it.  Yet! The time is here to Stand on the Shoulders of Giants or if you prefer the words "Piggy Back".  Below are details.  Act now.  Do not allow the other parties or PR prima donas to push you into the background.
Michelle,

DiEM25 TV brings you fascinating content every evening during this coronavirus crisis. Last week we featured such greats as Noam Chomsky, Saskia Sassen and Gael Garcia Bernal, and you were able to discuss issues like corona-neo-fascism, love, hope and humour in times of coronavirus, as well as the EU's abject failure to deal with this crisis. You can watch any of the previous sessions here. Be sure to subscribe to our channel.

For the next days, the DiEM25 TV program looks like this:

TODAY at 19:00 CET
Italian investigative journalist Stefania Maurizi: Why must we save Julian Assange?
Register and ask your questions here

March 31st, 20:00 CET (most events will be at 8pm from now on)
Slavoj Žižek in conversation with Renata Ávila: Communism or Barbarism – it's that simple!
Register and ask your questions here

April 1st, 20:00 CET
Renata Ávila with Saša Savanović: Digital Colonialism Now!
Register and ask your questions here

April 2nd at 20:00 CET
Richard Sennett with Srećko Horvat: The Fall of Public Man 2020
Register and ask your questions here

April 3rd, 20:00 CET
Brian Eno with Yanis Varoufakis:  Reflecting on our Post-Virus World
Register and ask your questions here

April 4th
19:00 CET
Jeremy Scahill: Capitalist Vampires, Coronavirus and the US election
Register and ask your questions here
20:00 CET
Astra Taylor with David Adler: Internationalism in a Global Pandemic
Register and ask your questions here

(Separate registration for each event)

Non-DiEMers are also very welcome at these online events. Please forward this email to your friends or share the link to the overview of events: https://i.diem25.org/en/events?from=2020-03-30

If you are able to contribute financially to this new effort, you can do so here.

Carpe DiEM25!

Judith Meyer
>>DiEM25 IT
Copyright © 2020 Democracy in Europe Movement 2025 (DiEM25), All rights reserved.
You are receiving this email because you opted in at DiEM25.orgOur mailing address is:
Democracy in Europe Movement 2025 (DiEM25)

40 rue Washington

Bruxelles-Ixelles 1050

Belgium
Add us to your address book
Minister for Employment Affairs & Social Protection, Meath East Sacked on February 8th.
A letter by Dr Gerald Morgan below, Worth reading, Why are the Irish Times against Democracy?
Dear Fred, This is too serious for words. The Irish people turned in desperation to Sinn Fein on 8 February 2020 and in this most serious crisis in our history Sinn Fein has gone AWOL, and with that the 73% First Preference votes remain unheard. An extraordinary outcome in any election. It is a cowardly betrayal of Irish democracy bought at so high a price.
The Irish people at long last have brought Sinn Fein out of the political wilderness.  Now we need to hear our future Taoiseach, our first woman Taoiseach, speak to our nation as our old ladies lie frightened, locked away in their own homes in Glasnevin and Drumcondra (admittedly a long way from Cabra). She is not an Irish Mammy she told us two weeks or so ago. Tell that in Cabra.
And what on earth does Fianna Fail stand for if it does not stand for a united Ireland? It remained abjectly silent during the abortion debate. It cannot reman silent as the future of this great sovereign nation is at stake.
Don't expect the Irish Times to publish any letters by me. I have written hundreds of letters (at an underestimate) to it as the leader of the English Parliamentary Party, formed by me during the General Election in England in 2001 trying to explain to my fellow Foresters something of the wrongs done by the British (sic) over manyyears since Lloyd George partitioned Ireland. But the British don't want to listen to me any more than the Irish.
Perhaps we have all needed a corona virus to bring us to our senses. If so, there is not much evidence so far that it has.
Kind regards,
Gerald Morgan, FTCD (Leader: English Parliamentary Party, 2001)
Per pale argent and gules, a bend counterchanged
Dr Gerald Morgan,
Lydbrook School (1946-1953)
Monmouth School (1953-1961)
Meyricke Exhibitioner, Jesus College, Oxford (1961)
Fellow of Trinity College Dublin (1993)