Gardai out in force to clamp down on travel over Easter weekend
The Garda operation will focus on routes out of towns and cities and those towards weekend hot-spots like beaches and parks
Gardai are today launching a major policing operation aimed at encouraging people not to travel over the upcoming Easter weekend.
Patrols and checkpoints will be stepped up across the country.
The Garda operation will focus on routes out of towns and cities and those towards weekend hot-spots like beaches and parks.
There will be a significant increase in the number of checkpoints, and patrols at those key locations will also be increased.
It comes as both the government and health officials appeal for people not to travel to holiday destinations this weekend.
Last night also saw new emergency Garda powers signed off on by the health minister.
They'll allow Gardai enforce movement restrictions during the current pandemic.
Garda Commissioner Drew Harris says the new powers will be used "sparingly and only if needed."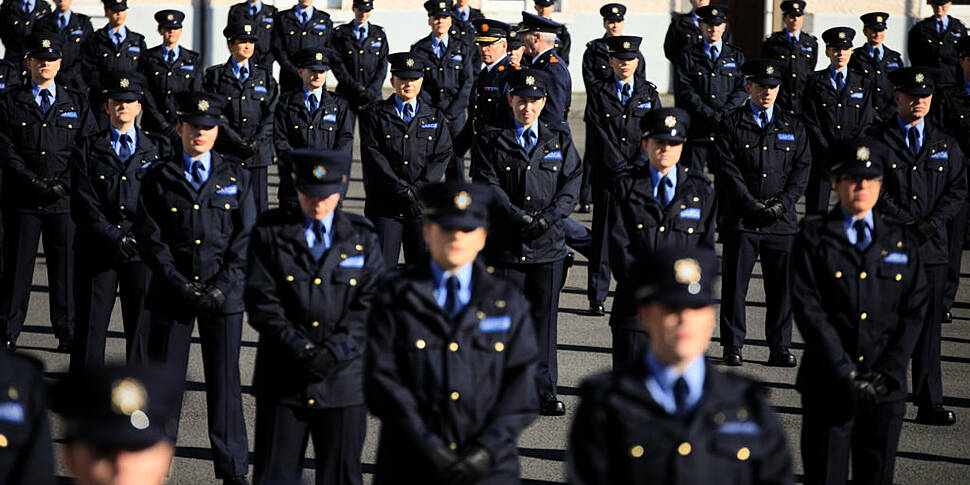 ---
Gardaí have been given new powers to enforce COVID-19 restrictions around the country.
Officers will now have the power to force people to return home – with those found the be breaking the rules facing a fine or a prison term.
Up until now they could only advise the public what to do.
The death toll in the Republic has risen to 210, after 36 further COVID-19 patients were confirmed dead yesterday.
The number of confirmed cases has risen by 345 to 5,709.
Chief Medical Officer, Dr Tony Holohan said it is time to "double down" on the restrictions in order to protect people.
"[We need] to really ensure we can get the most out of the restrictions that are in place in terms of the extent to which we can interrupt transmission of this virus," he said.
"As I have said before, that is about protecting individuals in the population and it is about, in particular, protecting vulnerable communities.
"Although it is a significant ask, we are still making that ask of people and we continue to need cooperation from people."
The number of new cases grew by 6% in Ireland yesterday – the lowest daily growth rate in the past month.
However, Health Minister Simon Harris is warning people not to drop their guard – or the curve will reverse.
"We are making some progress in this country as result of the measures that are in place," he said.
"We have seen some encouraging signs in relation to the rate of growth of new cases and I am a little bit concerned being very honest that because we are making some progress that people think we can in some way be a little bit complacent.
"We absolutely can't. the amazing progress could easily be undone."
He signed the regulations last night after a meeting involving the Taoiseach, Justice Minister, Garda Commissioner, Chief Medical Officer and Attorney General at Government Buildings this evening.
Garda Commissioner Drew Harris has said officers will only use the new powers "sparingly and only if needed."
Gardaí are today launching a major operation aimed at encouraging people not to travel over the upcoming Easter weekend.
The operation will see patrols and checkpoints stepped up across the country.
It will focus on routes out of towns and cities and those towards weekend hot-spots like beaches and parks.
Yesterday, the government and health officials urged people not to travel to holiday destinations.
Fred speaks:  Having received numerous phone calls from West Clare, Cork, and Donegal, over the last three weeks, it has become clear to me that the people of rural Ireland do not want Gombeens from Elite Dublin coming down to their often illgotten gain summer houses, for long weekends, in the middle of a global Black Death Pandemic.  These shitsters, many of them came up from rural Ireland in the 1940's and 1950's with a briefcase tied by rope to keep it closed.  In the briefcase was one pair of trunks full of holes, a patched trousers and a vest.  Some of them went into Politics, others it was building sites, all were paid cash in hand and then their sons were booked into private elite schools so they acquired their fancy accents and mindsets and they have evolved into the modern pricks that they are today.  They made sure to marry well – lots of Prada handbags was the price they paid.  These Culchie Clowns may have conveniently forgotten their roots but many people including myself have not. 
Some good news for a change.  There are many good people working long hours and giving back a great community spirit to the elderly and vulnerable.  Alone, the Charity, along with the GAA, in my opinion, are the new heroes in the last couple of weeks.  They are taking food and medications to people who are living alone, in Dublin, the inner City and south city too.  The country owes these people a great sense of gratitude and when all this is over they should be acknowledged by the State along with our nurses, doctors, aides and so many other volunteer groups. 
In times of darkness people with good will and compassion brings in the Light and this means HOPE and in these present times people yearn for HOPE and knowing they are not ALONE.  I will close by saying that sadly the other part of this IS THE DUBLIN 4 ELITES WHO HAVE NO COMPASSION EXCEPT FOR THEMSELVES AND THEIR ELITIST CLUB MEMBERS AND YET THEY STILL BREAK THE LAWS OF THE LAND BY FLEEING THE ROADS OF WELLINGTON, CLYDE AND ELGIN, TO THEIR SUMMER HOUSES IN THE WEST WHERE THEY ARE NOT WANTED BY THE LOCALS.  TROUBLE WILL BE BREWING THIS WEEKEND.  I HAVE NOT HEARD OF ONE OF THEM GOING OUT IN THEIR FANCY JEEPS (BOUGHT OR RENTED) TO HELP PEOPLE IN NEED.  I HOPE THEY LEARN SOME COMPASSION FROM THE GAA AND THE YOUNG PEOPLE OF NORTH DUBLIN AND THE WORKING CLASS AREAS OF THE CITY.  FRED
Addendum by Fred Bassett 9th April 2020:
RAW FEAR, especially in communities where TB is not too distant a memory within families.
The Local People speak out.  FEAR dictates GO AWAY: "F… O..".   Fred advises please Adhere to what Public Health says:  Everyday people are listening (TV, Internet, Computer, Media, Newspapers) to Dr Tony Holohan, CMO, who is there advise the people of Ireland about what is happening relating to the Pandemic coronavirus COVID-19 and what we should best do to protect ourselves and others; people who take risks are responsible for causing harm to others, our fellow human beings, in our country and beyond. 
Today we hear the shocking news that the hospital in Cavan has been impacted by this coronavirus COVID-19.  70 doctors and nurses have been tested and the results are that they have COVID-19  – the virus and a group of consultants have been sent to Cavan to devise a plan of campaign to serve the people of that region who are now at a considerable risk.  If as many as 70 medical people in one regional hospital have tested positive, this is a level of disaster one could not have predicted at CMO level.  Who is doing the contact tracing here?. 
This is a shocking situation to even grasp in these most harrowing times.  Effectively it is Dr Holohan who leads this country because there is most definitely a lack of will and true grit from members of a non mandated Government to take charge and negotiate a strong three way led Government of Fine Gael, Fianna Fail but also with Mary Lou McDonald, Sinn Fein, who received the most votes. 
Below there is a link.  Bulletin of the Atomic Scientists.  Have you heard of the Doomsday Clock, well if not explore this site? Nobody predicted this Pandemic when the hands were moved closer to Midnight in 2019.

===================================
Poster warning people to 'f*** off out of Kilkee' is 'action of idiotic and attention seeking individuals'
The poster which is circulating on social media platforms
A POSTER which has been circulating on social media warning people to "f*** off out of Kilkee" is the "action of idiotic and attention seeking individuals" according to the town's chamber of commerce.
And a local councillor is asking people who may have had the poster delivered in their letterbox to alert the gardai as it is "a crime scene".
"I have yet to find someone who has a physical copy of it. We've gone viral with an image," said Fianna Fail councillor Cillian Murphy, a resident of Kilkee.
"This is the act of an idiot and it certainly doesn't reflect the attitude of the majority of Kilkee people.  It's inexcusable this sort of thing. It's a cowardly act. If you are big enough and brave enough to post these things, well, you should be big enough and bold enough to put your name at the end of it," continued Mr Murphy who pointed out that there is no such  group as the Kilkee Residents Health Defence, the name at the top of the poster.
The poster, which is being circulated on Twitter, Facebook and WhatsApp groups, reads:
"Holiday home owners, stay at home does not mean your holiday pad.
We would like you to return to your home.
Do the right thing, f*** off out of Kilkee NOW!
If you do not leave, when this crisis is over you may not have a holiday home to return to this summer!"
With the milder weather of recent days set to continue into the weekend, there have been concerns that people might disregard the restrictions on movement and travel put in place in response to the Covid-19 pandemic and travel to holiday homes or caravan parks over the long weekend. Kilkee is a popular destination for Limerick people with a number of locals owning holiday homes there.
In a statement posted to the Kilkee By The Sea Facebook this Thursday morning in response to the poster in question, Kilkee Chamber of Commerce said they "utterly condemn such nonsensical, counterproductive and criminal behaviour".
"We urge anyone who has received this letter or has any other information about this to contact the gardaí immediately on +353659080550 and ask anyone with CCTV cameras to have a look and see if they have footage of this being posted.
"This is not indicative of the attitude of the overwhelming majority of people in Kilkee. This is the action of one or two idiotic and attention seeking individuals. We urge everyone to stay safe, follow the official advice from the HSE and An Garda Síochána and we look forward to welcoming you all back to Kilkee once this crisis is over."
Cllr Murphy who is part of the community response team in Kilkee said he has spent all of Wednesday evening and this Thursday morning dealing with the fallout from the poster.
"The fact that I'm dealing with this means that I'm not out dealing with the other stuff, helping people with their groceries and prescriptions and making sure people are OK. So, not only are we dealing with the negative publicity but there are community members not getting the attention they deserve," he said.
"We have a great connection with people who have holiday homes in Kilkee. They are community members for a lot of the year and we welcome them in ordinary circumstances but it's just not appropriate at the minute."
The Doomsday Clock link:  Bulletin of the Atomic Scientists.  "The corona diaries.  I would be lying if I said I don't get flashes of fear…"
https://thebulletin.org/2020/04/the-coronavirus-diaries-i-would-be-lying-if-i-said-i-dont-get-flashes-of-fear/?utm_source=Newsletter&utm_medium=Email&utm_campaign=ThursdayNewsletter04092020&utm_content=DisruptiveTechnology_CoronavirusDiaries_04062020
For some reassurance: Peter Piot a world leading virologist on TEDMED explaining about COVID-19. Approximately 20 minutes