"

Parties' Good Friday agreement will see job-share Taoiseach" – Bargaintown are on Stand-by with the 4 poster Bed for Michael and Leo.  Partners now, problem is, the 4 Poster could  get a little crowded. What about Matt from Belmullet? Let the Political Circus take to the stage and begin.  Calling Disgruntled FF TD's come out now, before this Charade, and Stop it?
Micheal Martin and Leo Varadkar are planning to set up a special Tanaiste's office while they rotate the position of Taoiseach.
The new office will ensure both leaders are kept fully briefed of their counterpart's movements while serving as government leader.
The controversial "mini-
Cabinet" that was used by Enda Kenny's coalition is also being examined.
It comes as Fianna Fail and Fine Gael continue to negotiate a policy framework document.
The platform was agreed by negotiating teams last night – Good Friday – and sent to party leaders for approval.
Swap
A rotating Taoiseach arrangement is still on the table for the new coalition, with Mr Martin serving for the first two years of the administration.
Mr Varadkar would become Tanaiste, before the parties swap roles after Mr Martin's time.
To ensure the Tanaiste on each occasion is kept fully aware of what is happening, the coalition is looking at bringing back the Office of the Tanaiste.
During his term in office in the mid-1990s, then Tanaiste and Labour Party leader Dick Spring set up a formal Office of the Tanaiste, which gave a stronger presence to the junior party in Government Buildings.
Most papers and briefings going to the Taoiseach would also have to go to the Tanaiste, to give the junior coalition party oversight of every department.
The Dick Spring model is now regarded as a given for the new government.
Less certain is a structure similar to the Economic Management Council that was operated during the Fine Gael and Labour coalition under Mr Kenny and Eamon Gilmore.
That comprised the Taoiseach, Tanaiste, Finance Minister and Public Expenditure Minister and made most of the major economic, budgetary and financial decisions.
However, there were complaints from ministers outside that cohort about their exclusion and it was ditched when Joan Burton took over as Labour leader.
A type of management committee to work as a "clearing house" will be examined by Mr Varadkar and Mr Martin.
Senior figures in both parties said a series of structures and measures to ensure trust between the two parties will be put in place.
"The Office of the Tanaiste is a strong idea that has to be looked at," a Fine Gael source said.
Distrust
"Where do you put Leo or
Micheal if they're Tanaiste? You're creating a new dynamic, thereby reducing potential friction or distrust."
Mr Martin is already seeking to prepare his party members to back a coalition with Fine Gael.
A growing grassroots movement led by Eamon O Cuiv opposes the coalition.
Any programme for government agreement will have to be passed by a special Fianna Fail ard fheis with all 18,000 of the party's members entitled to have their say, with at least 1,500 expected to attend.
Fianna Fail deputy leader Dara Calleary, public expenditure spokesman Barry Cowen and finance spokesman Michael McGrath are understood to be working the phones, talking with backbenchers and councillors to muster support for the agreement.
Leo Varadkar should be on holidays now. He planned to go away next week with his partner, Dr Matthew Barrett, including a few days in Spain. But now, despite Fine Gael coming third in the election, he finds the ultimate responsibility for running the country, and forming the next government, rests with him.
Noone apologises for calling Leo Varadkar 'autistic'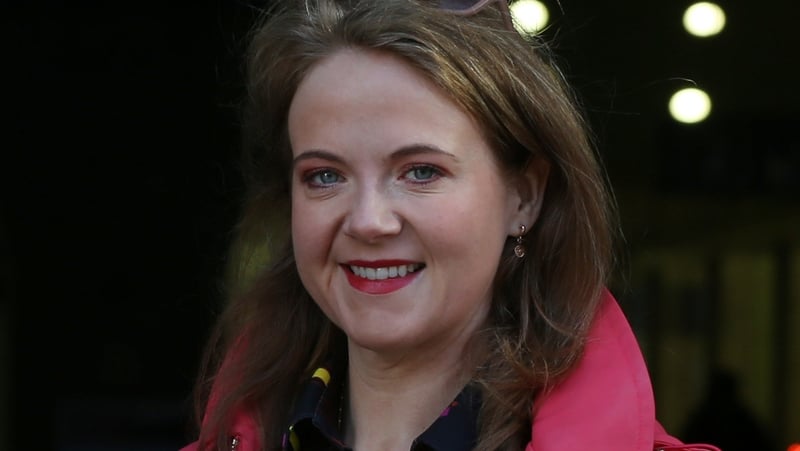 Fine Gael General Election candidate Catherine Noone has apologised for calling Taoiseach Leo Varadkar "autistic".
Fred says:  Ms Noone, the political reject, was not a popular woman in any arena – her arrogance brought her down.  But one must ask if she did in fact get Varadkar right when she mentioned the word Autistic.  Leo the caretaker said or may I say, according to today's newspapers, that while being interviewed a few days ago, he could not help himself and the words he uttered words to the effect – myself and my sweetheart Mattie from Belmullet had a week planned in our Rooster nest in Spain and sadly I have to put this off to meet Martin and the FF gobshites to try and form some kind of a liquorice all sorts Government.  I don't mind because Mickey and me will do anything to keep those Shinners out of power. 
Now back to Basics.  If Varadkar and his sweetheart left for Spain in the middle of this COVID-19 pandemic, as the leader of the country, they could not return; they would have to go into quarantine for at least three weeks so maybe Catherine in the photo above had a valid point about Varadkar.  I don't know.  I don't specialise and I always have the highest of respect and I always will for children with autism and their families too.  
Back to the wedding of the year:  No it is not Madonna and Daniel O'Donnell.  No it is not Ronan Mullen and Mary Mitchell O'Connor.  No it is not David Norris and Sharon Stone – it is Leo and Micheal.  The problem also lies that Darragh Calleary aka the laughing jackass would not be comfortable cutting the wedding cake and sadly Timmy Dooley will not be able to make the wedding as he is still looking for his boxer shorts.  The people of Ireland also are not asked to this Wedding; they voted for a whole different arena and FG and FF have given them the two fingers.  When all of this over, these parties will pay a high price.  In the current climate we need and should have a three way party with Mary Lou McDonald in the middle and I don't mean in the middle of the four poster Bed. 
On a serious note:  It is not a liquorice all sorts Government that Ireland needs, we need a vision, a mission and an engagement with the acceleration of change that will keep us ahead like Singapore, South Korea and other countries like China which are leading the field in research and regeneration with advancements in technology, medicine and science going forward.  Ireland already has many of the world's leading companies, having 8 out of the 10 top pharmaceutical countries; not to mention companies like IBM, Google, Facebook, Amazon.  Let them feed our knowledge void with what can lead Ireland to exceptionalism and not a destruction of all that has been achieved by a small island open economy who by standing down the British Empire 100 years ago had excelled thanks to the forward thinking of former Taoiseach Lemass and T.K. Whitaker who turned a rural backwater into the progressive country with links to both EU and US entrenched throughout the 1960's and onwards to the last major recession in 2008-2009.  Acceleration is what is happening now and I would suggest our politicians look forward but with vision.  Internet, email and social media are tools to be used to enhance engagement with knowledge.

Link and excerpt:  Have chosen medicine because this is our Caretaker Taoiseach's profession and it is here the most exceptional changes are underway now and he must be focused on this because the health system and the overcrowding of the A&E's becomes an issue of history now as people are asked to wear wrist bands and take more responsiblity regarding their own health.
Singularity Hub
In a recent Financial Times article, sociologist and author Yuval Noah Harari* posited a dystopian future where "a hypothetical government demands that every citizen wears a biometric bracelet that monitors body temperature and heart-rate 24 hours a day."

His article paints an ominous picture of the future, but let's consider the potential positive implications. Leveraging biosensors, tech startup Medopad has been able to provide clinicians with a remote patient monitoring platform to virtually observe ill and at-risk patients, providing insights to flag patients with worsening symptoms. Now imagine we extrapolate this type of physiological monitoring to normal life; it could beget a whole new level of healthcare management for early intervention and treatment. With the help of wearables like Cloud DX's Vitaliti, doctors can remotely monitor five different vital signs for 72-hour periods, and can auto-diagnose 19 different conditions with the help of AI and machine learning.

If people are empowered to track their own medical condition 24 hours a day, we can discern not only when we have become a health hazard to other people, but also which habits contribute to or degrade our own health.

Article in Singularity Hub worth reading: https://singularityhub.com/2020/04/12/coronavirus-is-changing-how-we-live-work-and-use-tech-permanently/?utm_medium=email&utm_content=coronavirus-is-changing-how-we-live-work-and-use-techpermanently&utm_source=newsletter&utm_campaign=fy18-hub-daily-rss-newsletter&mkt_tok=eyJpIjoiT1RZd1pqSXlZelJpWVRFMCIsInQiOiJ2TnpGUDZJNXROeVwvMmVHZklhZWJYR2UwK1pTM0M4aURDd0hGbWVubUtLV0xubUx0V01jem13UjVFR1pVWTJ0Yk5pcTJYbVJpVWhpYW9uMkF3OHN6WURwUHc2OEZLQ2VZVEx5QlpGZW9RMTU4anZRcmxlTWZNU25LZnE1YVYwR24ifQ%3D%3D

*Yuval Noah Harari published in Financial Times https://www.ft.com/content/19d90308-6858-11ea-a3c9-1fe6fedcca75

Social Psychology: unexplained as to why person coughs at another, bites another, spits in the eye of another – be aware of the social psychology and where the people feel neglect of another kind of helplessness as a by-product of the COVID-19.  Be prepared for a future where people act out behaviours that basically reflect the severity of what LockDown really does to their psyche.  Here are tips to avoid feeling so distraught and the fact that how doing basic tasks (not neeeding to excel or be excellent) is essential to helping people cope with the horrors which represent a claustrophobia to what we so commonly refer to now as LockDown  https://www.youtube.com/watch?v=ZA02qZndDSA