News

Gardai Move On Protesting Debenhams Staff After Losing Jobs
Gardai Move On Protesting Debenhams Staff After Losing Jobs
Dublin based staff at Debenhams city centre store on Henry street today have had their protest shut down by Gardaí for breaching COVID-19 restrictions.
This is despite the news today that their fellow workers in Cork described Gardaí as fully supportive of their coinciding protest.
Gardaí on Henry Street in Dublin swiftly broke up the demonstration earlier today (Tuesday).
It was staged in protest of the way in which Debenhams bowed out of the Irish market.
The closure saw the loss of 2,000 jobs and was announced after the UK retailer told staff that the business would be going into liquidation.
Before it closed, around 300 people had worked in the Henry Street shop, with some staff let go after working for the company for 24 years.
Shop Stewart Jane Crowe says they cleared their plan with a number of local garda stations beforehand, but this was disputed by Gardai on the ground.
"They're saying its non-essential, to us this is essential. We were all going to keep a safe distance. We have gloves we have masks."
Debenhams Staff believe the retailer used covid-19 as an opportunity to bail out of Ireland without paying redundancy packages.
Around 10 socially distanced protesters – wearing masks and gloves – were moved on from the front of the store by gardaí, before continuing the demonstration on nearby Moore Street.
Workers say they're devastated.
One woman said "We are more like family than work colleagues and all of a sudden the whole family is ripped apart."
Another man said "Robbed. Disgusting. Can't do that. Can't get away with it. I've family and a mortgage like everybody else, it's not right."
A Similar protest planned for the Cork store on Patrick Street concluded peacefully, with Gardaí said to have been supportive and understanding.
The first person to be charged with offences under new emergency powers enacted to enforce public compliance with Covid-19 travel restrictions has been jailed for three months.
Denis Constantin (24), of Shingaun, Enniscorthy, Co Wexford, admitted two charges after he was stopped twice at checkpoints in Co Wexford by gardaí over the Easter bank holiday weekend, more than 2km from his home and without a valid reason.
The two offences that the Romanian was convicted of are contrary to Section 31A(6)(a) and (12) of the Health Act 1947 (as amended by Section 10 of the Health (Preservation and Protection and other Emergency Measures in the Public Interest) Act 2020).
The charge read that he contravened a regulation made under Section 31A(1) of the Health Act 1947 as amended, to prevent, limit, minimise or slow the spread of Covid-19.
He was given two three-month jail sentences for each breach of the emergency powers, but they are to run concurrently, meaning a total of three months' imprisonment for the coronavirus breaches.
Mr Constantin also pleaded guilty to four charges of driving without insurance and four charges of driving while disqualified.
He was given a three-month jail sentence for the driving offences and was disqualified from driving for 28 years, as well as another three-month concurrent sentence for these offences.
In total, he was jailed for six months for the combined offences. Judge Brian O'Shea said the offences were at the top end of the scale, considering he was also driving without insurance.
Mr Constantin was stopped at a Garda Covid checkpoint in Co Wexford on Good Friday driving a car while disqualified and while being more than 2km from his home without a valid reason at Bunclody.
He was not arrested on this occasion, but was arrested on Easter Monday after encountering another Garda Covid checkpoint near New Ross, which was located more than 2km from his home.
Gardaí then consulted with the DPP on the case and Mr Constantin became the first person in Ireland to be charged under the tough new temporary laws.
Inspector Syl Hipwell, from Enniscorthy garda station, outlined the facts of the case in Gorey District Court, sitting in Wexford.
Separately, gardaí yesterday announced that there had been a high level of compliance with the public health guidelines, but there had been some breaches.
========================
Keelings declines to comment on housing arrangements for fruit pickers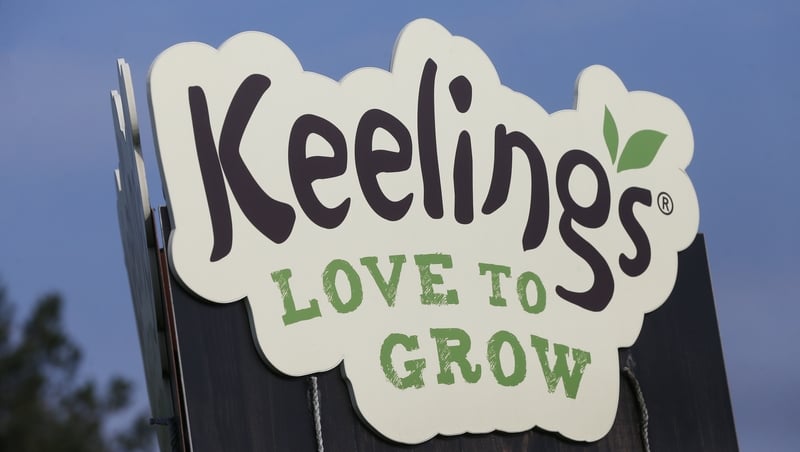 Fruit distribution company Keelings has declined to confirm whether 189 Bulgarian workers flown in last week to pick this year's harvest are housed in single rooms while they are undergoing "restricted movement" before commencing work.The company confirmed that all 189 workers flew in on one charter flight operated by Ryanair, but said that Ryanair could confirm that all regulations were adhered to.Keelings, which requires 900 seasonal workers each year, also revealed that an additional 390 seasonal workers commenced work with Keelings earlier this year, arriving on commercial flights, and following all guidelines in place at that time.On Friday the company noted that when it sought to recruit locally, it received only 40 applications from people resident in Ireland.
"We will continue to do our best to recruit locally in Ireland and will follow, to the letter, what is required by the Government, HSE and HPSC and will engage in any new rules or guidelines," said the Keelings statement.

On the issue of accommodation, Keelings said it could not disclose where seasonal workers were living, as it had a duty of care with all employees, and their privacy and safety are paramount.

The company said that all 189 seasonal workers were adhering to the required HSE restricted movement guidelines, adding: "For the period of the 14 day restricted movement we are ensuring now that groceries are being delivered to them."

Asked whether the workers were being paid for the two-week period of restricted movement prior to starting work, the company stated: "Seasonal workers will be paid in full while in restricted movement isolation."
The company would not disclose the rate of pay, saying that was private to each individual worker.
However, the company went on to say that all the workers are protected by local employment legislation in full up to and including EU working time directives.
Last Friday, the Chief Medical Officer Dr Tony Holohan expressed unease about transporting workers from other countries – a view echoed by the Taoiseach and Health Minister Simon Harris.
The Taoiseach commissioned a review of travel procedures over the weekend, which is to be discussed at today's meeting of the Cabinet Sub-Committee on Covid-19.
The Government is also due to commence a recruitment programme for the horticulture sector aimed at hiring people from the Live Register.
Earlier today, the Taoiseach said that if jobs could not be filled locally, a decision may have to be made to allow the crop to fail or to allow workers to come from abroad to harvest it.
However, he stressed that there would have to be very defined quarantine arrangements to ensure there would be no new Covid-19 clusters.
He also said that when the Government classified agriculture workers as essential, he did not envisage hundreds of such workers coming in from outside the country.
This is a National Scandal, and Varadker is a Weak Leader, time he got the Exit Door, Fred
LINK:  https://www.theguardian.com/money/2020/apr/20/just-not-true-were-too-lazy-for-farm-work-say-frustrated-uk-applicants?utm_term=RWRpdG9yaWFsX0d1YXJkaWFuVG9kYXlVS19XZWVrZGF5cy0yMDA0MjE%3D&utm_source=esp&utm_medium=Email&CMP=GTUK_email&utm_campaign=GuardianTodayUK