Premium
Kinahan plan for summit of boxing chiefs
'Groundbreaking' conference set for Bahrain
Dublin gangster Daniel Kinahan is promoting  a "truly groundbreaking" international boxing conference in Bahrain in the autumn.
Kinahan, who is a suspected leader of the multi-million euro organised crime group behind execution-style murders and drug trafficking, hailed the conference as an event that will "capture the attention of boxing fans around the world".
The conference is Kinahan's latest step on the road to reinvention as the legitimate global sports promoter he wants to be. He was appointed  "special adviser" to a boxing company founded by a member of the Bahrain royal family earlier this month.
Special report: Inside the Kinahan gang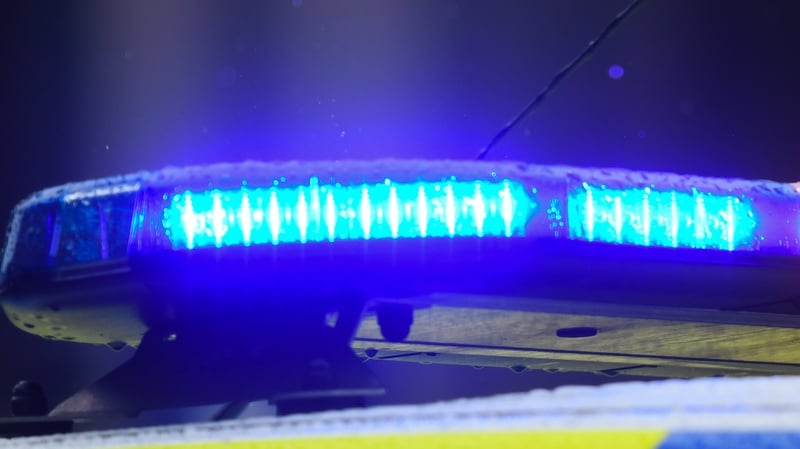 Mark Capper made legal history this week. He is the first person to be publicly identified in an Irish court as a member of the Kinahan organised crime gang. He has been jailed for offences connected to an ongoing feud which has so far cost 18 lives. It is a dubious honour.  Capper is typical of the type of person selected by an organised crime gang to carry out its dirty work. From a family of five in a disadvantaged area, he suffered from ADHD and his standard of education was low. At 13 years of age he had an IQ of 63 and was sent to a special school.
By the time he was 16 he was on disability benefit. With limited prospects of legitimate employment he got involved in criminality, amassed 65 convictions and graduated on to serious and organised crime.

The 31-year-old from Finglas in Dublin helped plan the murder of Patrick 'Patsy' Hutch. He moved cars, carried out repairs, was on reconnaissance at locations and was at the frontline of the proposed attack.

His participation may have ended three days before the attempt was to be made on Hutch's life but there's no evidence that he experienced any moral qualms. It's because the gang viewed him as "a bit of an eejit" and unreliable and dropped him.

Capper's links to a global criminal network with interests in South America, Europe and the Middle East have not served him well, a fact apparent to his loved ones during his sentence hearing this week as they sat silently weeping in the body of the Special Criminal Court.

Of greater significance however is the broader finding of fact by the court that the gang Capper worked for, the Kinahan organised crime group is "involved in serious criminal offending, including the organisation and execution of execution-type murders".
"These killings," Mr Justice Tony Hunt said "are planned and executed in the context of feuds with other such organisations… to protect the core activities of the organisation…primarily organised drugs and firearm trafficking on an international scale."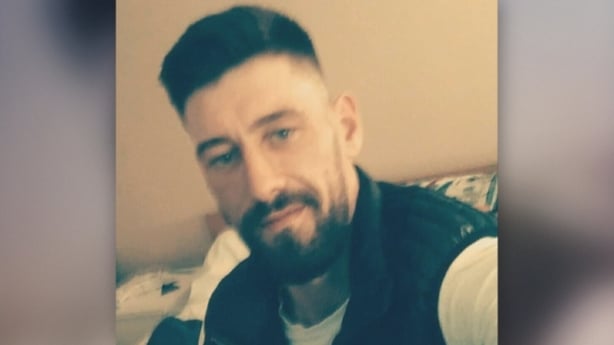 Mark Capper (above) was part of a sub cell of the Kinahan organised crime group that was specifically formed for the purpose of killing 'Patsy Hutch'. Such structures are usually identified in terrorist organisations, most notably the IRA, an organisation whose members have also always been brought before the Special Criminal Court.
"The Kinahan crime group is organised on the basis of a hierarchical structure which includes sub-cell structures," Mr Justice Hunt said.
"These sub-cells engage in specific activities designed to enhance the capabilities of the organisation and to advance the core activities referred to above," said Mr Justice Hunt.
The judge then went on to explain the command structure and the necessity within the gang to restrict information on a 'need to know basis'.
"The sub-cells operate on the basis of directions issued by superior figures within the hierarchy. Their intention is to segregate the activities of each sub-cell and to limit the overall knowledge of those further down the hierarchy of the organisation. Each sub-cell also has an individual hierarchy, and this structure has similar intent and purpose to that of the overall group."
The court's finding is based on evidence from Detective Superintendent David Gallagher who has 25 years' experience dealing with organised crime. He also told the court that the Kinahan organised crime gang operates inside and outside this jurisdiction, enforces its writ through violence and murder and is based in the Middle East.
The 'Patsy Hutch murder' sub-cell consisted of ten people. Michael Burns (below) was the supervisor on the ground who took instructions from higher up in the gang and passed them on to the foot soldiers under him.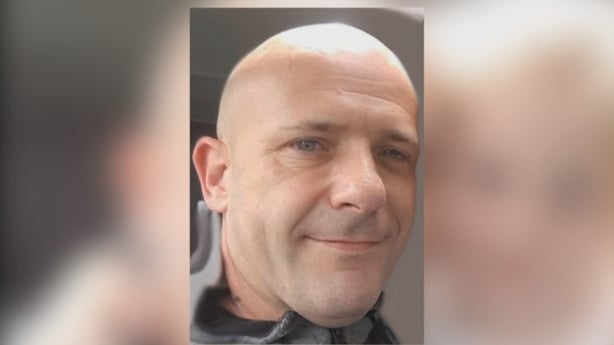 Brothers Gary and Glen Thompson from Finglas and Afghan war veteran Robert Browne from Phibsboro in Dublin were the three-man hit team.
Capper was also supposed to have been one of the shooters before the decision was made to dispense with his services. Another hitman – referred to in court as 'suspect 2' was supposed to be the other shooter with Capper but was arrested and remanded in custody for a separate offence the day before the planned murder.
Capper's motive for getting involved was simple, money. He was so broke that during the planning he asked Burns for a loan of €50.
"I wouldn't be sitting in the back of this car if I wasn't on me b******s," he complained when Burns refused.
Capper also proved to be a difficult foot soldier, asking too many questions, coming up with his own ideas and raising too many doubts about the plan that had already been made. Capper's first big idea was like something from the 2012 movie 'The place beyond the Pines' where he seemed to fancy himself as the actor Ryan Gosling who played an armed robber.
"Do you know what would be good," he said to Burns one day, "if we had a decent big enough van down the road and we could just drive the bike into the back of it and then jump from the back and close the doors. One of us jump into the front and just drive off then. The other fella sitting in the back with the bike, do you get me? They are looking for the bike and the bike just after going around two or three corners and into the back of a van."
Burns who lived in the real world, not the movie world, wasn't impressed.
"Yeah, listen," he replied, "that's all well and good, but I'm not being funny, once you have the bird in the sky, (Garda helicopter) the heat is off, they'll see through the metal of the van."
Capper persisted.
"Yeah, but they will be paying attention to the van, they'll be looking for a bike, you get me?"
Burns wearily replied: "But when they are driving over looking for heat sources, these yokes is just automatic heat sources do you get me? So, when they see something big in heat and red in the back of that yoke, that's it, you're gone, do you get me?"
There were three stages to the plan to kill Patsy Hutch (below). First the gang set up "a staging post" at the Belmont Apartments on Gardiner Street in Dublin, halfway between Hutch's home and a second address he often used. The hit team would be waiting there in a van parked in the basement for the signal to move.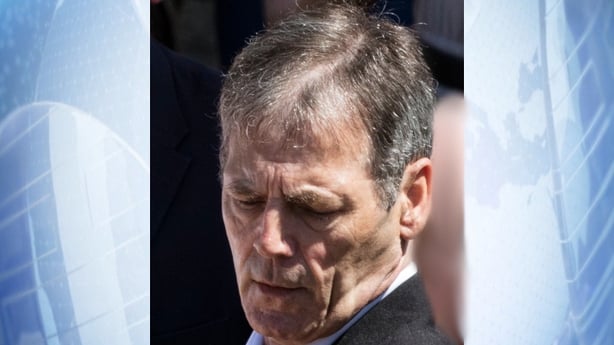 The next step was "a ruse" to cause damage at this second address to lure Patsy from his home to drive there on his motorbike. A looker placed there would give the signal when Hutch came out of his house and was on his way. The gunmen would drive out on another motorbike, catch him en route and shoot him dead.
The third stage was the getaway location at Stoney Road where, after the murder, the gunmen would arrive, go through a pedestrian tunnel and a car would be waiting on the other side to take them away.
Soldiers are supposed to follow orders without question but Capper wasn't a good soldier.
"Do you know where he's going?" he asked Burns during one of the reconnaisance trips.
"I do, yeah," Burns replied.
"Why don't we just get him there?" he asked.
"That's up to you, pal," Burns replied.
In the light of this new information, Capper suggested a change to the plan.
"Yeah, you didn't say you knew where he's going you mad thing, that's 100%. We sit there the f*****g night before it, that's much better pal, isn't it? If he sees us on a bike he's gone pal."
"No, he won't," Burns replied, "he won't, there's couriers up and down here all the time, I'm in and out of here."
But Capper was insistent.
"I know a million for fact boys, when he sees this bike and there's two of us on a bike he's going to take off. He's not going to pull up at a gate cause he'd be a thick if he did, he wouldn't be still alive."
"Listen, listen," Burns replied, "when he pulls out of that gate, yeah, just pull in behind him, whoever is doing that, jump off, off you go, back on to the thing and gone."
The disagreement over the location for the murder continued but Burns had a personal reason for knowing that Capper's idea would just not work.
"I think we should just park here, pal," Capper said, "if he's guaranteed to come here there's no point in following him."
"No, you need to listen to me," Burns replied, " that road there is on fire (gardaí), I'm telling you straight out like every time I pull into my bird's there, I get stopped."
Burns was referring to the permanent armed garda protection post near Hutch's home on Champions Avenue which was put in place precisely to prevent him from being murdered. This was a revelation to Capper.
"How the f**k am I going to get in there then if it's on fire?" he exclaimed.
Capper began to identify other problems with the plan. He pointed out to Burns that one of the getaway vans had a flat tyre. The two of them later tried to fix it but couldn't because it had been driven on while flat.
The motorbike Capper was given for the murder also didn't work properly.
"When you red line it, it cuts out," he told Burns.
"F*****g hell, that's no use, is it?" Burns replied.
Capper was also unhappy about whether Burns had got his timings right and at the prospect of being stuck in a pitch dark basement in the back of a van parked up against a wall waiting for the signal to move.
"See when I close that door I'm not going to be able to see out of that van am I, yeah," he pointed out to Burns, "but if I get a text message off yous or whatever to say right, ready and I step out, there could be someone there, do you get me?"
Burns tried to reassure him.
"I understand what you're saying pal, but the reason I drove it in and put it facing the wall, it's facing a bike shed, the reason I put it there was that yous could just sit in the back and watch out."
"But we're going to be down in the car park getting a phone call by the time he's coming out," Capper said.
"Ah no, no, listen mate," Burns replied as he pointed out the key locations to him, "from the time you get the call, yeah, he's going to be taking the cover off his yoke, so when you get the phone call that's your cue to get up out of the – on to that thing and come down here, just watch your hands.
"So, he's going to pull in facing that, do you get me? So, when he pulls in facing that, that's your chance, that's the only chance you're going to get pal, that's it, if you fail it there, you might as well just drive on."
Capper was also worried about getting caught.
"The only thing that I'm thinking of pal, is the meantime before I even get the chance to get the c**t, do you get me, about getting grabbed, that's the only thing I'm thinking of."
He wasn't happy with the plan to burn the getaway car in public either.
"I don't like getting out and toasting things on the side of the road, when that's delaying you with time to get them to put more on you, if we're seen burning something and then seen getting into a silver car, just say, and then the eye is on a silver car."
Burns moved again to reassure his hitman.
"You can't miss there, yous are going to be sitting waiting."
But Capper wasn't so sure and wanted to make sure he had twice the firepower.
"Well, 90 percent, I'll be asking for two yokes (guns) anyway pal, because I'll be on the front of him and he'll be behind me because we'll be pulling up behind him and I'll whip one out meself, not going on this and we end up missing a person, fuck that, it's not nice coming home empty handed."
"It's just that there's something wrong if yous miss this fella," Burns replied.
Capper was well aware of the importance of the killing and knew what was expected of him. But the more he expressed his reservations about the plan the more unsure the others became about him.
When he turned up late one early morning in February 2018 for a meeting they thought he was getting sloppy and questioned his commitment. It was Capper's turn to reassure Burns and the others.
"No, one million percent I'll do it pal, yeah, I have balls."
"Yeah, well that's what I'm saying, are you prepared to do it in the morning?" asked Burns.
"As soon as he gets whacked on to the back of that yoke," Capper said, "my mind will probably change to a totally different way, do you get me, I'll probably be down in f*****g Bettystown."
But Burns by now had serious doubts about Capper.
"Yeah, I don't think he's up for this pal," Burns said about Capper to one of the other sub-cell members later that day "I genuinely don't".
The fact that Capper didn't think the murder could go ahead as planned because of the weather didn't help either. But Capper was proved right because Storm Emma arrived the next day, 28 February, and the plan was postponed.
Heavy snow had quite literally put the plan 'on ice' for a week. Burns continued to have doubts over Capper as did Gary Thompson and Robert Browne. Along with Gary's brother Glen (both pictured below), this was the new hit team.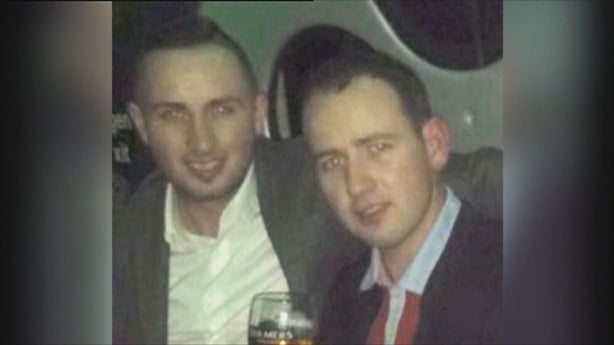 "I don't like the way he wants to do Patsy," Browne said to Gary on one of the reconnaisance drives. The trained soldier and war veteran appeared to be excited at the prospect of working for the Kinahan organised crime gang which he described as "the cartel" which had "money all over the world".
Glen Thompson was also in the van and Browne assured the brothers there was money in the hit for them.
"I'll get you 15 grand out of this," Browne said.
Capper was dropped from the hit team on 7 March 2018, three days before the murder was due to take place. He had received a burner phone for the hit in February but when the fresh batch was handed on 8 March, Capper didn't get one. He was out.
38-year-old Stephen Curtis (below) from Seville Place in Dublin's north inner city had bought the phones in one shop and the credit in another. He hadn't been happy with the way the murder was being organised either.
The flat tyre on one of the vans that couldn't be fixed encapsulated for him the mistakes that were being made. "What kind of gangsters have a tyre hanging off," the gardaí recorded him as saying "I'm getting out of this gang before I even step into it".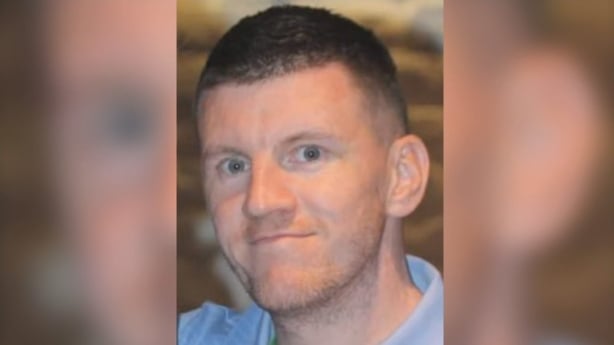 The criminal picked to act as "the looker" for Patsy Hutch was a 25-year-old drug addict with 89 previous convictions.
Ciaran O'Driscoll's parents were also drug addicts and both have passed away. He was raised by his grandmother on Champions Avenue, the same street as Patrick Hutch lived on and that was why he was chosen as "the eyes". He had a reason to be in the cul de sac, he could get past the permanent garda checkpoint and he wouldn't have been out of place hanging around on the road.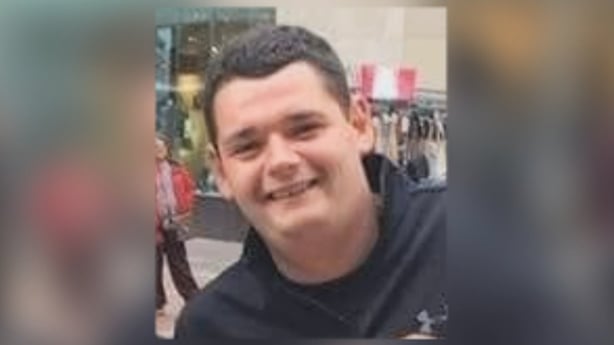 He wasn't however a very forensically aware Kinahan gangster. The phone the gang gave him was coded L for Looker. He was to use it to contact the hit team waiting a kilometre away in a basement car park when Patrick Hutch came out to get on his motorbike. It was however also the phone number he gave the gardaí to contact him on while he was out on bail for other offences.
Det Supt Gallagher, who was in charge of the operation to save Patrick Hutch's life, also detailed the thousands of euro the Kinahan organised crime group was prepared to spend on murder and setting people up for murder.
He said the sub-cell had spent at least €10,000 preparing to kill Patrick Hutch. On one balance sheet they found, €7,000 had been allocated, €6,500 of which had been spent.
This included €2,000 to O'Driscoll, or 'eyes' as he was referred to, two payments of €1,000 and €750 to Burns who was referred to as 'Nut', €500 on phones, €400 on phone credit and €200 on diesel. Wheel repairs at €40 for the van were also accounted for.
During the surveillance operation, gardaí recorded the gang members saying that people "were getting more money for a hit" and "more money for setting people up for murder – as much as €20,000".
One gang member remarked that the Kinahan group had "so much money they could buy half the Hutch lads".
There's no doubt that the Kinahan gang with its global reach and wealth of resources represents the most serious type of threat that a society can face from organised crime. The gardaí have, as of necessity, become more sophisticated in dealing with these groups.
Following the murder at the Regency Hotel four years ago, gardaí are better armed, better trained, better equipped and more technologically aware. They are now doing what the FBI was doing to the Mafia years ago, bugging criminals and convicting them with their own words.
The nature of organised crime is that those at the bottom of the gang structure always pay the most in terms of life or liberty. They either end up in jail or in a grave.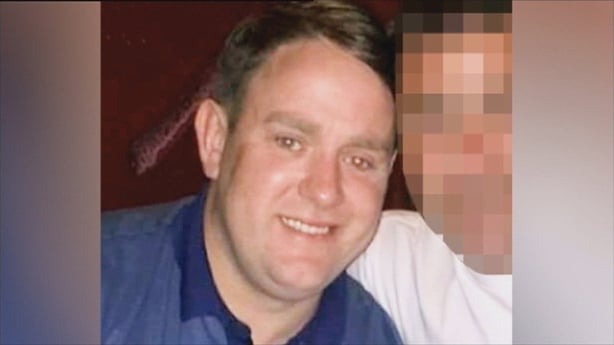 Four members of the Kinahan organised crime group's sub-cell set up to murder Patrick Hutch have so far been jailed. Mark Capper for seven and a half years, Robert Browne (above) for 11 and a half years while the Thompson brothers got 12 and a half years each.
Another three Michael Burns, Ciaran O'Driscoll and Stephen Curtis, have all pleaded guilty to helping the Kinahan organised crime with the attempted murder. They are due to be sentenced at the Special Criminal Court next month. Two others are still before the courts.
The 10th gang member only communicated with the leader of the sub-cell through an encrypted mobile phone on a secure network with messages that deleted automatically once they had been read. He is known to Gardai.