Massive' rat infestation at Dublin flats complex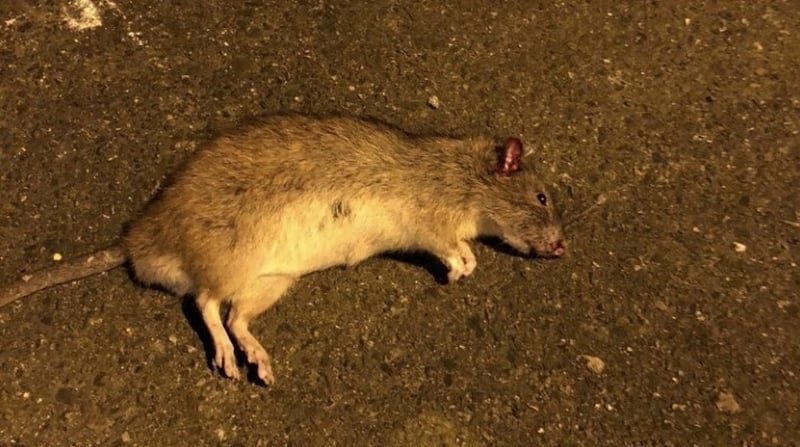 Residents of a Dublin flats complex have complained of a massive rat infestation which has hit their homes, cars and common areas in recent months.  Dublin City Council said it has carried out a number of works to deal with the problem in Oliver Bond complex.It also said illegal dumping of household waste is a factor as is fewer pedestrians during the Covid-19 lockdown, and the proximity of the River Liffey.Residents have mobile phone footage of rats coming out of shores, rat droppings in people's bedrooms and in car engines.

One resident Peter Graham said he caught 14 rats in traps set in his flat before the kitchen had to be replaced.

He said the rats come out of shores to run to and from bin areas and also come up through sewers especially when high tides hit the River Liffey which runs close to the estate.

Another resident Janet Walker who suffers from COPD (chronic obstructive pulmonary disease) said her son will not sleep in the home after finding a large amount of rat droppings in his bed one morning.

She said she is now on oxygen 24 hours a day because of the stress.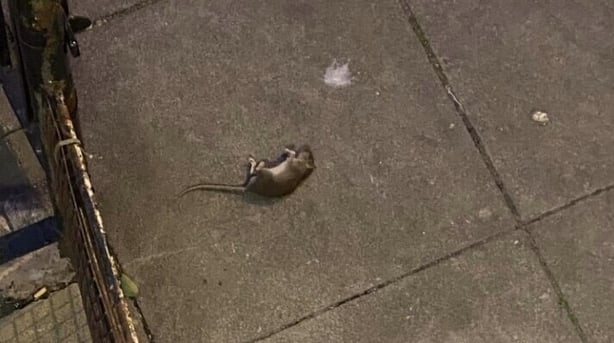 Lynette Lyons who also lives in the complex said Dublin City Council, which is the landlord, is not responding to complaints although residents still have to pay their rent.
She said one improvement would be to store bins in one secure area and that the causes of the increase in rat infestation need to be better investigated.
In a statement, the local authority said it is investigating to see if the issue is connected to any construction nearby.
The council said it had camera surveyed the pipework and repaired any damage from rats. It found that rats had managed to eat through brickwork and somehow get by trap gullies on the road.
Another survey is due and access points will be sealed, but the council said part of the problem is that modern regulations limit the strength of rat poison and where it can be placed.
Gardaí probe gang links to €6.2m cannabis and cocaine port bust, with Alleged Links to the Kinahan Cartel,
A €6.2M haul of cocaine and cannabis found on a trailer at Dublin Port yesterday has sparked a major investigation to find the gang responsible.
One line of inquiry being followed is that the massive haul – one of the biggest busts of the year – may have been sent here for distribution by the Kinahan cartel.
However, this had not been confirmed last night as detectives sought to identify the criminals behind the drugs.
"There are not too many gangs in the State that would be able to organise such a huge shipment but the Kinahan cartel is certainly one that could have," a source said.
"These drugs originated in Holland and what has also been seen in recent times is that gangs in Ireland are clubbing together when purchasing drugs on this scale."
Details of yesterday morning's seizure were announced by the Revenue.
"As a result of routine profiling, Revenue officers seized 93 kilos of herbal cannabis with an estimated value of €1.9m and 62 kilos of cocaine with an estimated value of €4.3m," a spokeswoman said.
"The drugs were discovered following the search of a curtain-sided trailer which had arrived into Dublin Port from Rotterdam.
"The search, with the assistance of Revenue's mobile X-ray scanner and detector dog Robbie, led to the discovery of the drugs, which were concealed within a number of hot water cylinders.
"A Northern Ireland-based haulier was arrested at Dublin Port by the Garda National Drugs and Organised Crime Bureau (DOCB). A UK-registered truck and trailer were also seized by Revenue officers."
The truck driver was being detained at Store Street garda station last night while officers tried to carry out "full background searches on the suspect to determine who he was working for".
The DOCB has this year carried out a number of separate investigations into Northern Irish gangs that have been working with drugs trafficking crews from the Republic.
The seizure is one of the biggest of the year and gardaí believe that it may have a "significant temporary impact" on the cocaine market.
It has been a bumper week for revenue seizures at Dublin Port as officers seized 3.5 million cigarettes and 3.9 tonnes of processed tobacco at the facility on Tuesday, also as part of "routine profiling".
"Both shipments originated in Germany and have a combined retail value of €3.8m, representing a loss to the Exchequer of €3.25m," a Revenue spokesman said.
Irish Independent
---