McDonald says clarity from Cowen now 'matter of urgency'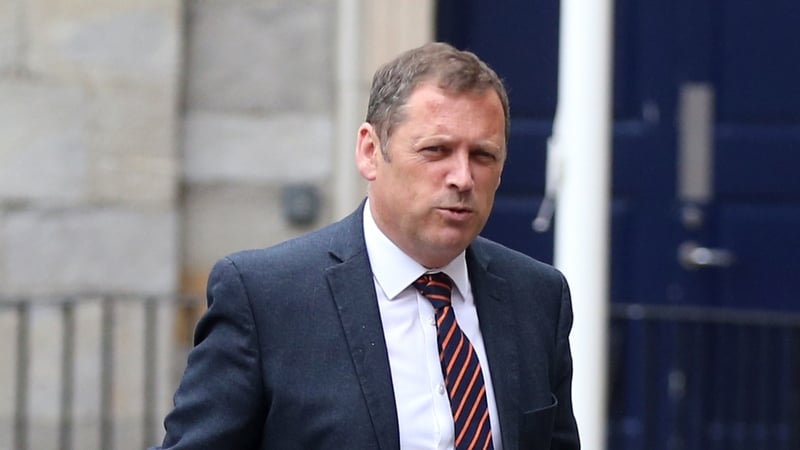 Sinn Féin leader Mary Lou McDonald has said that clarity is needed "as a matter of urgency" from Minister for Agriculture Barry Cowen regarding the assertion that he tried to evade a garda checkpoint by doing a U-turn in his car.
Speaking on RTÉ's Today with Sarah McInerney, Ms McDonald said it is a question of public confidence as "we are in the extraordinary situation that a government is contradicting a garda report and a garda file", which is not a sustainable position.
She said Mr Cowen was on the scene at the time of question, "so we have to assume he knows exactly and precisely what happened" and he needs to give a full account of that.
Ms McDonald said that she accepts people can make mistakes and he made a very serious and dangerous mistake and has apologised.
However, she said, "we need to know which version of events is true" and after it is clarified, see how a garda account differs with what Mr Cowen says.
On Sunday, Mr Cowen issued a statement in response to an article in the Sunday Times newspaper.
He said he did not evade or attempt to evade a garda on the night he was found to be drink-driving in September 2016.
Mr Cowen's statement said the article refers to an incorrect garda record dealing with the incident, despite the fact that his solicitors wrote to the newspaper in advance of publication.
Opposition parties have called on the minister to make a second statement to the Dáil, with RISE TD Paul Murphy saying his group would seek to change the order of business to facilitate it.
Mr Cowen addressed the controversy in the Dáil last week when he said he was profoundly sorry for the offence, which he said was a stupid mistake.
The Dáil convenes at 2pm and the order of business is the first issue to be taken.
Mr Murphy said deputies "absolutely" need to have another statement from Minister Cowen, with a question and answer session, because a predicted "drip feed of information" was continuing.
Social Democrats co-leader Catherine Murphy said Minister Cowen could use the time to clarify issues relating to his learner permit, if other matters were precluded due to ongoing legal investigations.
She contended it was very important in the public interest, and her party would facilitate such a change to Dáil business.
Earlier, Tánaiste and Minister for Enterprise, Trade and Employment Leo Varadkar said he was sure Mr Cowen "will answer any questions that are pertinent" in relation to his drink-driving ban.
Speaking on RTÉ's Morning Ireland, Mr Varadkar said what is "more important is that he has made a complaint to the gardaí about this garda report", which said Minister Cowen avoided a garda checkpoint.
Mr Varadkar said "there's nothing more to say about it", until he sees the outcome of the garda investigation into it.
In 2016, Mr Cowen was stopped at a checkpoint and breathalysed on his way home to Co Offaly from Dublin after the All-Ireland football final.
He was found to be over the limit and issued with a fixed charge penalty notice, €200 fine and disqualified from driving for three months.