Aaron Brady found guilty of capital murder of Detective Garda Adrian Donohoe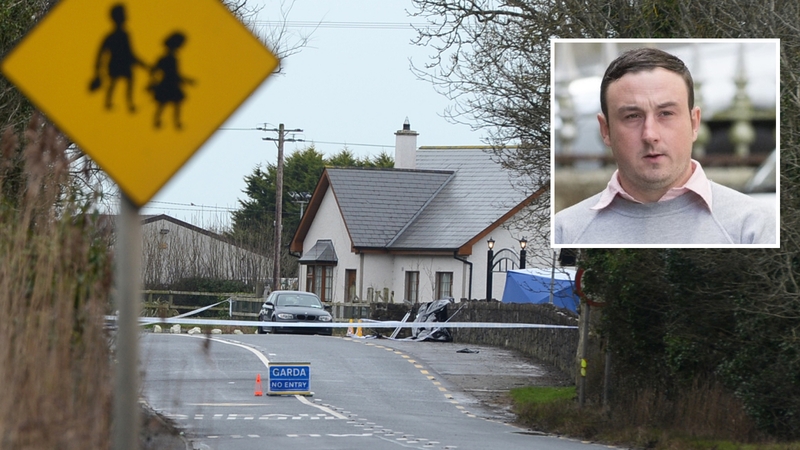 Aaron Brady has been found guilty of the capital murder of Detective Garda Adrian Donohoe outside Lordship Credit Union in Co Louth in 2013.  The 29-year-old, from New Road, Crossmaglen, Co Armagh, was also convicted of a robbery at the credit union by a unanimous verdict on Monday.  Today, the jury reached a majority verdict of 11 to 1 in favour of guilty after 20 hours of deliberations.  Detective Garda Adrian Donohoe's wife, Caroline, spoke briefly outside court today. She said "I would like to most sincerely thank the jury for sticking with this trial for so long and for my Garda colleagues and for the prosecution team, on behalf of Amy, Niall and myself".  His brother Colm said "on behalf of the Donohoe family we would like to thank the prosecution team, led by Brendan Grehan and Lorcan Staines, all the staff in the DPP's office.
"We would like to commend the jury of 15 ordinary people who were sworn in at the end of January. We would like to thank each and every one of them. Their lives have been put on hold for the past six months and the commitment they have shown through these challenging times has been humbling.
"We would like to express our immense gratitude to Adrian's colleagues in Dundalk, to investigate this while trying to grieve for the loss of a colleague.

"This has been one of the most comprehensive investigations in the history of the State.

"Aaron Brady was not alone in Lordship on the 25 January 2013. The quest for justice for Adrian will continue and we appeal to anyone, near or far, who has any information and may assist in this investigation to come forward and do the right thing to bring those involved to justice."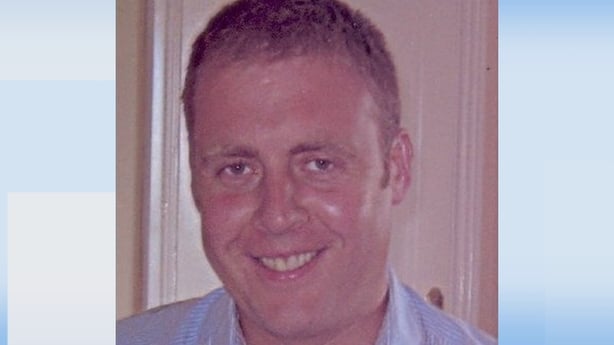 Brady had denied being involved in the robbery and shooting, claiming he was laundering diesel in south Armagh on the night of 25 January 2013.
He claimed he had been the victim of the media and a garda campaign and he denied telling two witnesses that he had shot a garda.
During the lengthy trial, the jury heard that four men jumped over a wall surrounding the credit union car park as employees prepared to leave with the day's takings.
The prosecution alleged that Brady was the gunman who "wore the shooting as a badge of honour" when he moved to the US a few months later, where he believed he was "beyond the arm of the law".
In order to convict Brady of capital murder, the jury had to be satisfied beyond reasonable doubt that Brady knew he was shooting a garda on active duty or was reckless as to whether or not he was a garda.
On the sixth day of deliberations, the five men and seven women, returned a verdict of guilty of capital murder.
On Monday, Brady was found guilty of robbing approximately €7,000 in cash and cheques outside the Lordship Credit Union in January 2013.
Mr Justice Michael White thanked the jury, saying they had been "exceptional" in continuing to serve on the jury through a life threatening pandemic. He exempted them from further jury service for the rest of their lives.
A sentence hearing will be held on 14 October when victim impact statements will be heard.
The last people sentenced to 40 years' imprisonment for capital murder were Michael McHugh and Noel Callan, who were both jailed in 1985 for the murder of Garda Sergeant Patrick Morrissey.
Both prisoners were released in 2015, having served three quarters of their 40 year