Clifden golf event 'collective crass stupidity… or arrogant delusion… or both', says Ceann Comhairle
Updated / Wednesday, 2 Sep 2020 17:16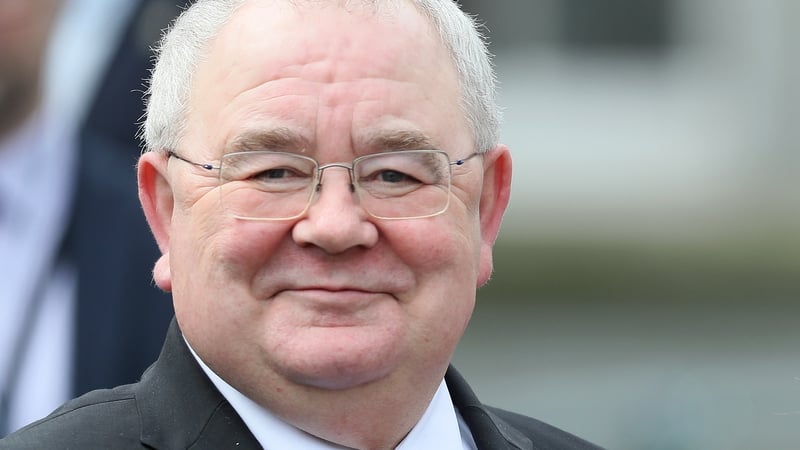 Ceann Comhairle Seán Ó Fearghaíl has said everyone makes mistakes, but what happened at the Oireachtas Golfing Society in Clifden was the result of a "collective crass stupidity … or arrogant delusion … or both".
He said the event organised by the "self-styled" Oireachtas Golfing Society last month should never have happened.
Mr Ó Fearghaíl was speaking as the Dáil returned early from the summer holiday.
He said the Dáil must work together to show that its only intention is to serve the interests of the Irish people.
Mr Ó Fearghaíl has asked the Clerk of the Dáil to see if there any other groups operating under the Oireachtas banner.
He said the golf society was never funded by the Oireachtas.
The event on 18 August was held at the Clifden Station House Hotel and attended by 81 people, including several high-profile politicians.
It took place just 24 hours after the Government signed off on a set of stringent rules in response to an increase of cases of Covid-19.
In the wake of the event, Dara Calleary resigned as Minister for Agriculture and following intense pressure on Phil Hogan to consider his position following his attendance at the event, he resigned as EU Commissioner.
Fine Gael's Jerry Buttimer resigned as Seanad Leas-Cathaoirleach and the party whip was removed from Mr Buttimer, as well as Senators Paddy Burke and John Cummins.
President of the Oireachtas Golf Society Donie Cassidy has since resigned as vice-president of Fianna Fáil.
Others in attendance included former attorney general and incoming Supreme Court judge Seamus Woulfe, Independent TD Noel Grealish and former RTÉ broadcaster Sean O'Rourke.