How the Kinahan crime gang were jailed
Eight men were jailed this week, the largest single number at any time, for crimes linked to the Kinahan organised crime gang. Our Crime Correspondent Paul Reynolds examines how they were convicted and assesses the Garda battle against organised crime.
Crime

The secret life of 'Mr Nobody'
Declan Brady lived a double life. The 53-year-old was a father of two children who worked hard all his life and had done well in the transport business. He grew up in Drimnagh in south Dublin. His father was a haulier, but alcohol was a detrimental feature of family life. Declan left school at 14 and worked for his father before getting his own truck licence and driving for years. He was now a self-made man.

Declan moved into a managerial position and became very successful and financially secure. He began to display some of the trappings of wealth. He drove a 151 maroon Jaguar car and lived in a large detached five-bedroom house in The Park, Wolstan Abbey in Celbridge. He made so much money he was able to pay more than €75,000 for a wedding, most of it in cash, at a five-star luxury hotel, with the finest food and wine and a free bar for the guests for two days. The prize for the lucky person who caught the bride's garter was a brand new Mini Clubman car.
On the guest list was a who's who in gangland crime with senior members from the Byrne and Kinahan organised crime groups in attendance, some of whom stayed overnight. Among the special requests for one of them was that his hotel room be near a fire escape, in case a quick exit was needed. Other guests registered in false names.
The gangsters were grouped together in suits drinking and talking business at the table. They were Declan's guests. He was paying the bill. He also paid for their hotel rooms. They didn't have to put their hands in their pockets for the weekend. Declan, however, was not very good at paying tax. He hadn't filed any tax returns since 2012 when he claimed his earnings were less than €20,000.
Declan Brady – AKA 'Mr Nobody'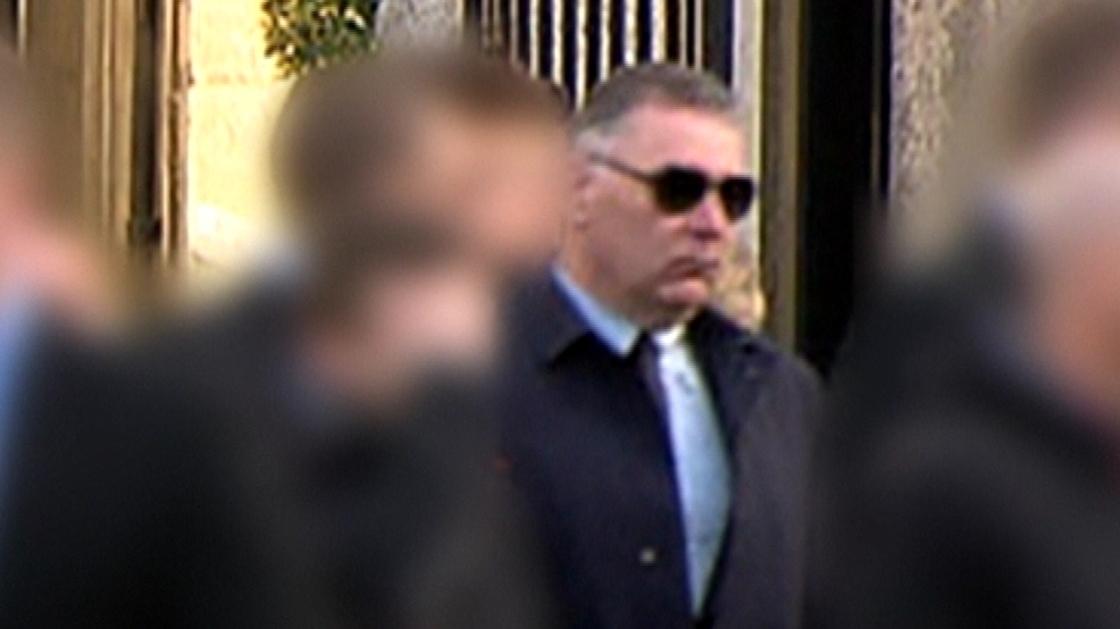 When Declan left his home in the morning to go to work he often wore one set of clothes, before pulling into a petrol station and changing into a different outfit. He was in effect assuming the identity of "Mr Nobody", the Kinahan organised crime cartel's logistics supervisor and manager in Ireland. He parked his jaguar behind a petrol station and never brought it to gang's arms depot. He changed cars for that.
Declan's job in the country's most dangerous criminal gang was to supervise its firearms storage and distribution business. He regularly travelled abroad to receive instructions from the gang leaders. The gang had rented a unit on Grants Drive in the Greenogue Business Park in Rathcoole, Co Dublin, up to January 2017. It was set up to look like the Dublin branch of a legitimate UK transport company. But the legitimate company didn't have a branch in Ireland. The unit in Rathcoole was used as a front for an illegitimate business.
Callers to the door at Unit 52 Block 503 of the business park at the time would be met by a person at reception. Lever Arch files on shelves behind the desk purported to relate to the movement of legitimate goods. In reality, these goods did not exist. The pages in the files were blank.
The warehouse behind the door in reception was replete with pallets and forklifts so to the casual observer it appeared to operate like a legitimate transport business. The man in charge sometimes dressed in a suit and had an office upstairs. He was polite, professional, authoritative and well spoken. He had been a haulier and knew the transport business inside out. He fitted the profile of a mature successful transport manager. All appeared to be in order – except it was not.
Declan Brady lived with his wife and family in the five-bedroom house in Celbridge, but he was also in a relationship with a young woman. Two years ago, she gave birth to their baby daughter who has a rare genetic disorder. He and his wife have now separated. Now, he says he's in a "settled relationship" with the young woman, even though he's in jail.
Declan also paid the rent on another house in Sallinsbridge in Sallins, Co Kildare, where his older brother Michael lived. Michael said he was only staying there to mind the dogs. But this complex secretive double life of one of the country's most senior yet elusive figures in organised crime in Ireland was finally exposed on 24 January 2017.
Declan was under surveillance by the Garda's Drugs and Organised Crime Unit. He parked the jaguar at the back of the petrol station as usual that Tuesday morning and was collected by another Kinahan gangster Jonathan Harding. A convicted drug dealer 45-year-old Harding had been sentenced to six years in prison in 2004 after he was caught with over €700,000 worth of drugs. Declan had three mobile phones on him.
Harding drove Declan in a Ford Transit Van to the gang's firearms depot. He took a circuitous route before parking some distance away outside block 507. Declan spent about 20 minutes inside before Harding drove him away again. The gardaí followed and when the two gangsters stopped the van at a Texaco service station armed officers moved in.
Declan Brady and Jonathan Harding were arrested at gunpoint at 11.17am. Then, 13 minutes later on foot of an emergency warrant, heavily armed officers from the Emergency Response Unit raided Unit 52 at the Greenogue Business Park. James Walsh was at reception. The 33-year-old, who is from Clondalkin and has previous convictions for public order offences, was arrested.
Jonathan Harding and James Walsh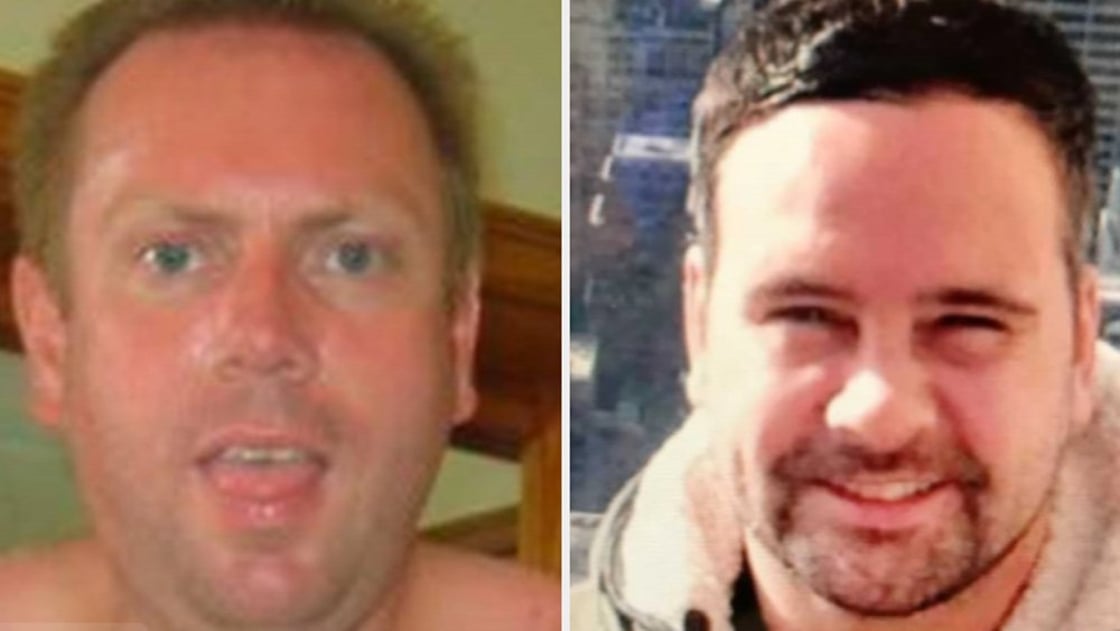 In the upstairs loft area, gardaí found a variety of guns laid out on cardboard sheeting on the floor. Four of the revolvers were loaded and ready for "imminent use". Gardaí believe the Kinahan gang was planning to simultaneously murder several Hutch associates to mark the upcoming first anniversary of the murder of David Byrne at the Regency Hotel.
More guns and ammunition, including a sub-machine gun were found in the unit in two cardboard boxes labeled "Box 1" and "Box 2". Two assault rifles were on "Box 2", as well as a blood-stained bag that contained a Rossi Revolver, a Glock semi-automatic pistol and various calibre ammunition.
Other boxes of ammunition were found on the floor. A silencer for a firearm was a found under the sink in the kitchen. Two electronic tracking devices, a radio and a glove were found on a nearby shelving unit.
Gardaí found 17 weapons that day including nine revolvers, four semi-automatic pistols, a sub-machine gun, an assault rifle, two silencers and ten spare magazines. A small number of other rounds of ammunition were also found in a secret compartment in a Ford Focus outside.
More than €300,000 in cash was also discovered at another location stuffed in shoe boxes and hidden in an attic. Another €140,000 was frozen in bank accounts, while over €1m had been funneled through financial institutions in previous years.
Gardaí raid the warehouse in the Greenogue industrial estate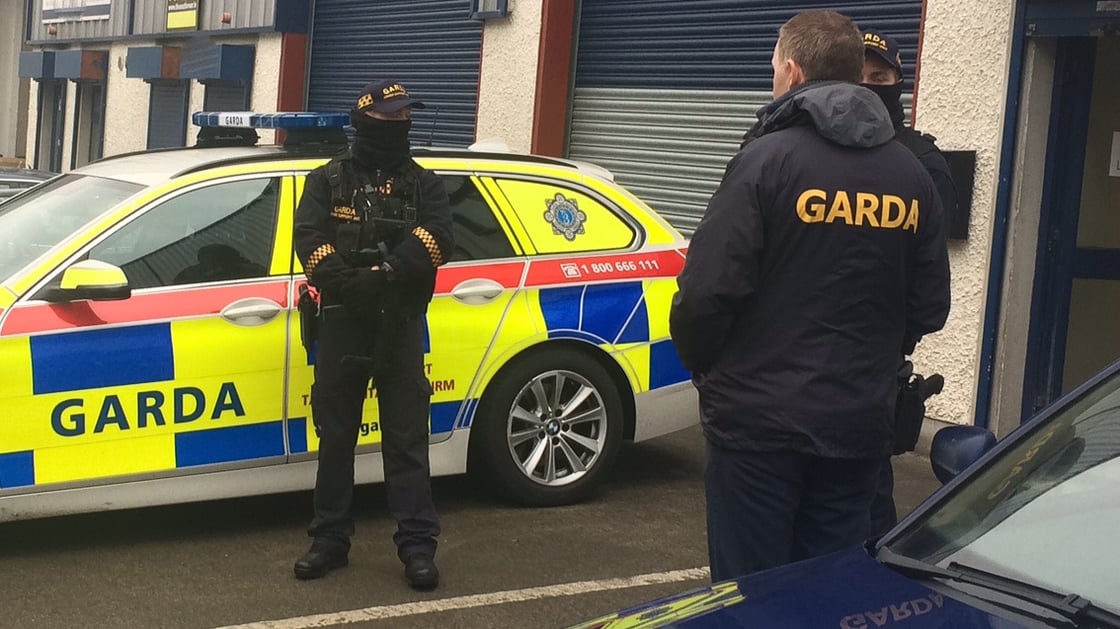 Declan Brady ran the Kinahan gang's weapons supply depot in Rathcoole for at least a year from January 2016 to January 2017. He acted on the instructions he received from abroad while Harding, Walsh and others took their orders from him. Brady ensured the operation ran smoothly and that guns and ammunition were available and ready for Kinahan gang sanctioned operations in Ireland. His "trusted lieutenant" James Walsh and his "willing participant" Jonathan Harding were jailed for nine and ten years respectively.
Brady's senior position in the gang was also evident from the fact that he was one of the senior mourners at funeral of David Byrne, the Kinahan gang member shot dead at the Regency Hotel in 2016 in a murder that escalated the ongoing Hutch-Kinahan feud. Brady was photographed mingling with other senior figures, including Daniel Kinahan, Liam Byrne and Freddie Thompson, who is currently serving life in prison for the feud murder of Daithi Douglas. The gangsters all wore the same uniforms that day; black suits, pale blue shirts, dark ties, – the gang's mourning suits. It was February, but Brady also wore dark glasses.
Sean Ruth was also at the gangster's funeral that day talking to Declan Brady. It was evidence discovered at the Greenogue firearms storage unit that also resulted in him being sent him to jail for three years. The 29-year-old Kilkenny man was arrested five months later after his DNA was identified on the inside of the blood stained plastic bag found there.
Ruth told gardaí that he had an accident and bled in the Ford Focus and that he was not aware that the car was subsequently driven to the business park. He wasn't one of the garda's targets and wasn't in the business park at the time of the raid. None of the guns were ever linked to him and he knew nothing about the firearms depot.
However, gardaí are satisfied he is another of the Kinahan gang's trusted associates and now he's a convicted gunman. Sean Ruth pleaded guilty at the Special Criminal Court to possession of a revolver and ammunition.
Michael Brady
Declan Brady's 54-year-old brother Michael was also involved in storing drugs for the Kinahan Cartel. He was living at the rented house in Sallinsbridge for which Declan was paying. Gardaí raided the house on the same day they found the guns and ammunition at the Greenogue Industrial Park. However, the Kinahan gang's guns and drugs were so well hidden there that the gardaí didn't find them that day. They also said they were in the middle of "a very fast moving operation" and didn't check underneath the beds.

Declan Brady along with his subordinates were by now locked up so they couldn't remove the cache from the rented house. The owner subsequently found it and called in the gardaí. When they went back they discovered €1.25m worth of heroin, €1.5m worth of cocaine and €1,000 worth of cannabis hidden in the base of one of the beds. They also seized a 39mm VZ 58 assault rifle and a variety of ammunition.
Michael Brady said he knew nothing about the drugs, gun and ammunition and was found not guilty of possessing the cocaine, cannabis and the assault rifle. A charge of possessing three ammunition magazines was also withdrawn. But Michael was found guilty of possessing the heroin after a trial at the Special Criminal Court. His fingerprints were found on two of the blocks. There was no evidence to connect him to the other material, but "compelling evidence" to link him to the heroin.
Unlike his brother, Michael Brady was not a senior figure in the Kinahan cartel's drugs business and was not a target of the garda surveillance operation. He has worked throughout his life particularly in the film industry and on the handling of dogs. He does not have an extensive criminal history. He's not a hardened criminal, but he does have addiction issues.
Michael may have been minding the dogs in the house paid for by his brother Declan, but he was also minding the gang's heroin. He wasn't involved in buying or selling the drug or in the planning of any of the gang's criminal activity. In spite of his history of addiction, he was trusted to look after the drugs and was above the level of a mule.
When he was arrested, Michael gave gardaí a false name and address. They didn't believe him then or his subsequent story that the entire house had been rented just to give the dogs a place to live. The 54-year-old is now serving seven years in prison, where he has become a "model prisoner" who has helped other inmates to quit alcohol and drugs.
Michael's brother Declan 'Mr Nobody' Brady has also been jailed. He's serving ten-and-a-half years. The 53-year-old blew a kiss to the public gallery as he was led away to the cells. He now works in the prison bakery, he has completed a number of courses and is said to be using his time well.
A "vital cog" in the Kinahan network – Paul Beatty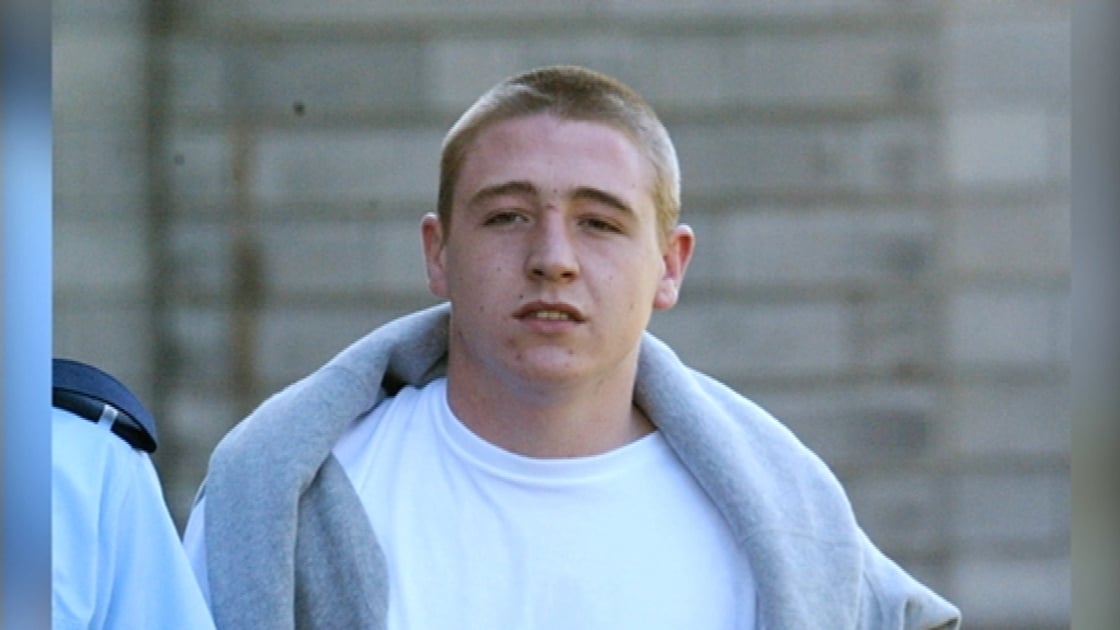 The gunman on the bicycle
Another "important and trusted" gang member was also sentenced on the same day as Declan Brady three weeks ago in the Special Criminal Court. Paul Beatty may not have been as sophisticated a gangster as Declan Brady, but as a street gunman he was also a "vital cog" in the Kinahan gang's firearms distribution network.

Beatty was also under surveillance by the Drugs and Organised Crime Bureau, but proved much more difficult to catch. The 32-year-old was spotted taking a package from another man in Phibsboro in Dublin on 4.20pm on 2 June 2016. He then jumped on a bike and cycled down the banks of the Royal Canal towards Ballybough in the north inner city.
Gardaí had to follow him parallel by road as they couldn't drive a car along the canal bank. When they caught up with him on the Ballybough Road and tried to stop him, he jumped off the bike and ran. He raced down Clonmore Road with the package tucked under his arm. He then turned left on to Charlemont Parade. But when he looked back and saw the gardaí were still after him he threw the package away and kept running.
Garda Damien Broughal kept running too and caught up with Beatty at Charlemont Avenue. He tackled the gunman to the ground and arrested him. The package was recovered. It contained a fully loaded Smith and Wesson revolver with five bullets wrapped in a shopping bag. It was the second time Beatty had been caught with a gun. He had previously also been caught with a large quantity of drugs. Beatty was jailed for seven-and- a-half years.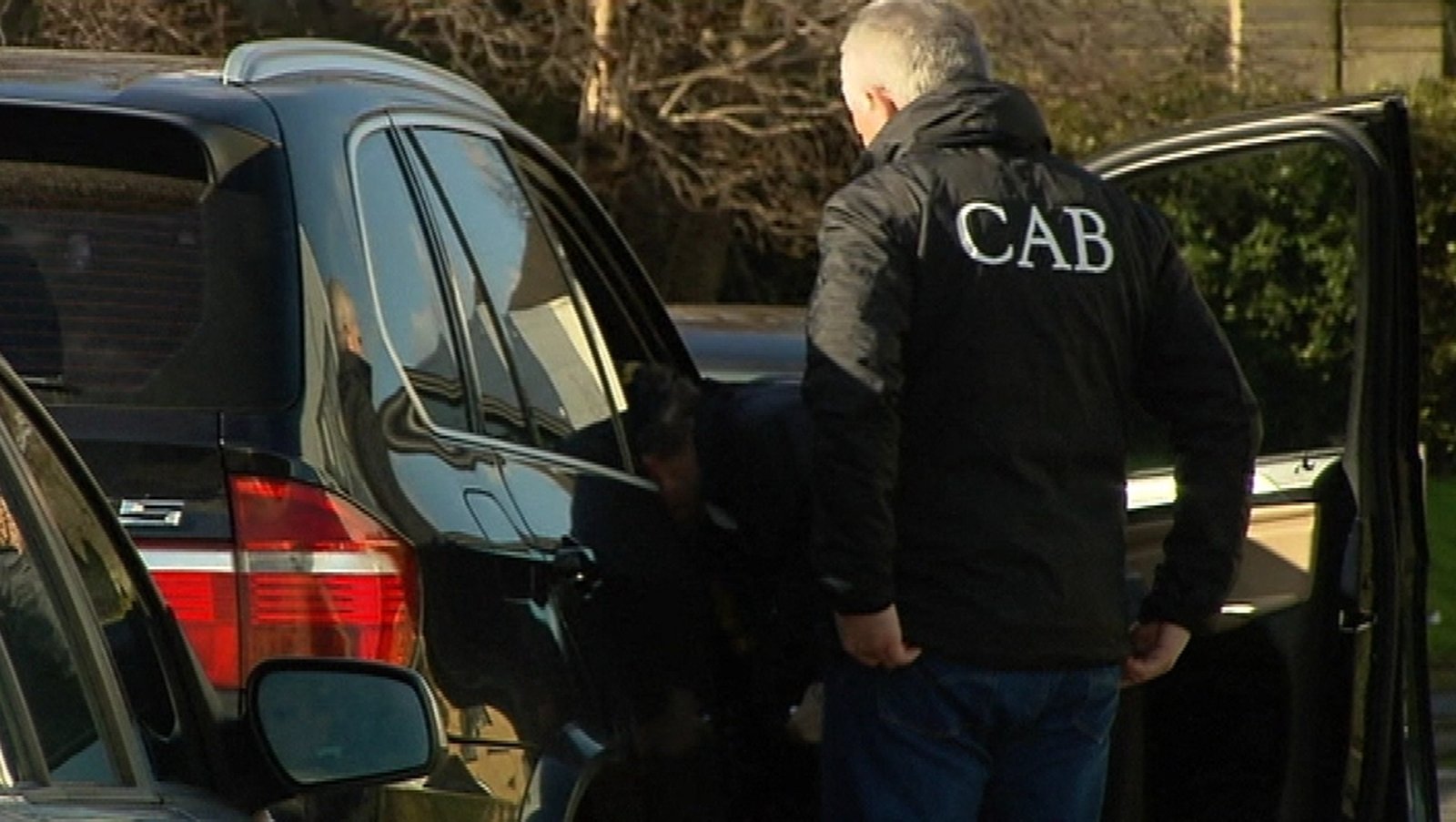 The Thompsons – brothers in arms
The Bradys are not the only brothers jailed this week because of their involvement with the Kinahan organised crime gang. The Thompson brothers, Gary and Glen from Finglas, are also now serving lengthy prison sentences. They along with Robert Browne, a former British soldier who served in Helmand Province and completed a number of tours in Afghanistan, comprised a three-man hit team hired to kill Patrick "Patsy" Hutch. Patsy is the brother of Gerard Hutch, the man known as the Monk, the Kinahan gang's top target.

The plan was to kill Patsy at his home in Champions Avenue in Dublin city centre. There were three parts to it. The first was to move a van into the underground car park of the Belmont Hall apartments complex on Gardiner Street in Dublin around 250 metres from Patsy Hutch's home. The van was to be used as a staging post to provide cover for the hit team who would wait there for the signal when the target was on the move.
The second part of the plan was to have "a getaway car" parked on Stoney Road in East Wall in Dublin to provide an escape route for the gunmen. They were to drive there and switch cars after the shooting. The car was parked there the day before the attack and later recovered by gardaí.
The third and final part was for the hit team to be in position early in the morning of the attack awaiting a phone call from the "spotter". The spotter or "looker" would watch Patsy Hutch as he came out of his home and then phone the gunmen. They would then leave the van, get into a waiting car, intercept and kill the target before heading for the getaway car in East Wall.
Gardaí set up a surveillance operation and bugged the white van, which was registered to a non-existent address. Undercover officers watched and followed the three men and others. They were also monitored on CCTV cameras. Other people who have not been brought to court were seen buying mobile phones and SIM cards. A man who was originally involved in the plot was dropped after Robert Browne disapproved of his methods.
"I don't like the way he wants to do Patsy," Browne complained.
Browne was also recorded in the van talking about "the cartel" and "money from all over the world" as he and Glen Thompson were driving around Finglas.
"I'll get you fifteen grand out of this," Browne promised.
"You want to watch what you're touching there," remarked Glen Thompson displaying his level of forensic awareness.
He also talked about disguising himself by wearing gloves and glasses before moving on to the choice of weapons.
"I'll give you the Makarov (pistol)" he said to Browne.
"I'll just use the small one" Browne replied, "you take the .38, I just want something just in case."
Browne was very conscious of not getting caught and of the need to move without being noticed.
"What I want is to get into the van and no one see us," he said. "It's real quiet in there, especially with them gardaí."
The gunman was referring to the uniformed gardaí who have been on a protection post close to Patrick Hutch's home since the feud escalated three years ago.
Browne was also recorded saying he thought somebody had been paid to protect Patsy Hutch, that someone was getting money "to watch his back".
On 10 March 2018, it was clear that the murder plan was under way and the garda operation moved from surveillance to intervention. The three men got up very early that morning and headed off in an Audi car. Browne was driving and wearing dark clothes and a wig. Gary Thompson was in the front seat, Glen was in the back.
The hit team drove through Finglas and in to Dublin city centre before doubling back to the Belmont Hall Apartments underground car park at 7.14am. It was a classic counter surveillance technique, which this time didn't work. They couldn't shake off the surveillance team.
None of the three men lived in the apartments, but Gary Thompson still managed to get a fob which got them in to the car park. The Audi reversed into a parking spot beside the Ford Connect Van. It had been purchased on Done Deal the month before and was falsely registered. The three men got out of the Audi and in to the van to await the call from the "spotter", the signal to move.
The call never came. Instead, armed officers from the Emergency Response Unit pulled them out of the van at gunpoint and put them on the ground with their hands cuffed behind their backs. Three pairs of gloves, three mobile phones, a wig, a water bottle and several car keys were found in the van. Browne's DNA was found on the bottle of water. Gary Thompson's DNA was on one of the mobile phones, a Nokia. His brother Glen's DNA was on a blue towel in the van.
The three-man hit team were armed with four loaded guns. A Rak sub-machine gun with 18 rounds of ammunition and fitted with a shoulder strap was found on the passenger seat of the Audi, while two other loaded guns were on the back seat, a .38 Special Rossi Revolver with five rounds and a 9mm Beretta 92 semi automatic pistol. A 9mm Makarov semi-automatic pistol was also recovered. There were balaclavas on the floor and two red petrol cans were in the boot to be used to burn out the cars.
Freddie Thompson is currently serving life in prison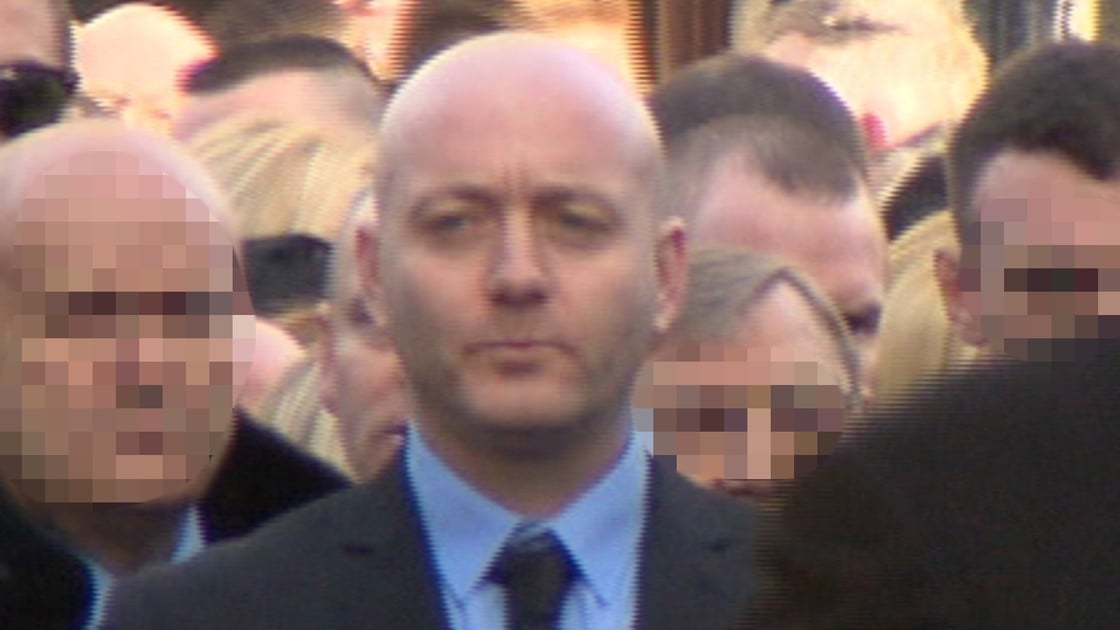 Gary and Glen Thompson were jailed for 12-and-a-half years each while Robert Browne was sentenced to 11-and-a-half years. They were not the only Kinahan gang hit team jailed this week. Alan Wilson and Joseph Kelly were also sent to prison by the Special Criminal Court after they were also caught in a similar garda surveillance operation two years ago. Alan's 22-year-old nephew Luke Wilson was jailed last year.
"He's getting it in the crust of the head"
Gary Hanley knew his life was in danger. Gardaí had formally warned the Hutch associate of the threats against him. But to ensure his safety the Drugs and Organised Crime Bureau Detectives watched him and his partner and, on 17 September 2017, they discovered two tracking devices underneath her car. These were removed, but it was clear that an assassination team was conspiring to kill Hanley.
Alan Wilson was a leading member of the team. His relations include the hit man Eric Wilson, who's serving a lengthy sentence for murder in Spain, Keith Wilson, who is serving life for the murder of the gangland killer Daniel Gaynor, and John Wilson, who was shot dead at his home in Ballyfermot in September 2012.
Alan, however, had no previous convictions. He came to public attention after he was tried and found not guilty in July 2014 of the murder of Marioara Rostas. The teenager was shot four times in the head and body in 2008. Her body lay undiscovered for four years in a shallow grave in the Dublin mountains.
Alan was in jail during the trial serving a seven-year sentence for attacking a man with a meat cleaver during a burglary in 2009. However, he appealed that conviction to the Supreme Court and won because the court found he had been charged with a different offence from the one for which he had been questioned and cautioned.
The 39-year-old also succeeded in having another conviction for drug driving and a four-year ban overturned on appeal in 2012. In that case, the court found his arrest had been unlawful because even though he was "dazed and confused" in the car and subsequently tested positive for a benzodiazepine substance, he hadn't been informed of the reason for his arrest.
Alan's nephew Luke was also recruited to the hit team. Luke grew up in a dysfunctional family of cocaine and alcohol abuse. His mother died from a drug overdose and Luke lived with his grandmother. He has 36 previous convictions and survived an attempt on his life when he was 18.
Alan Wilson and nephew Luke Wilson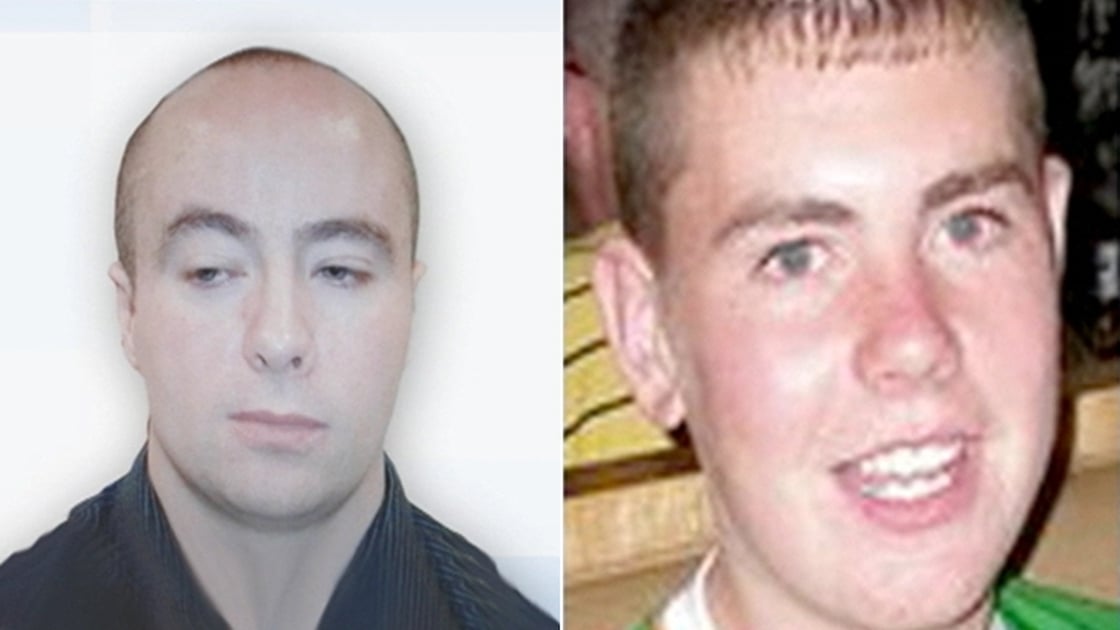 Luke Wilson's "lifelong best friend", 19-year-old Patrick McCann, shot him in the face and tried to kill him in a Dublin park on 13 January 2013. Luke is now blind in one eye and the sight in his other eye is "disappearing rapidly". His "lifelong best friend" was jailed for 20 years.
The third member of the team was Joseph Kelly, a violent and dangerous heroin addicted recidivist criminal from Dublin's north inner city. He started committing crime as a child and was sent to Oberstown Detention Centre at 14 years of age.
From then on, Kelly's life went into a downward spiral. His drug abuse worsened over the years and was exacerbated by the death of his brother, whose body he discovered in 2010, and the subsequent death of his sister in 2013. Kelly has 64 previous convictions and is typical of the type of criminal lured into feud-related crime for the Kinahan gang by the promise of big money.
The three-man hit-for-hire team was put under surveillance. Gardaí identified and concentrated on several cars including a Seat, a white Nissan Primastar Van and a White Volkswagen Caddy. They used cameras, CCTV, undercover officers and bugging devices. They discovered the three men planned and carried out early morning reconnaissance trips from the north to the south side of Dublin city to establish the best routes for the attack and escape.
They also discovered the three men timed their trial runs and counted the traffic lights along the route. The gunmen identified "switches" and "burn spots" places where they could change cars and set the getaway car and other incriminating evidence on fire. Their conversations in the Caddy van were recorded by gardaí.
"Is that one of the burn spots there?" Kelly asked Alan Wilson on 11 September 2017. He was referring to a place off Mount Street in Dublin's south city.
"Yea, I'll show you." Wilson replied, "We're going to drive the car in there and burn it there."
The next day the conversation continued in the Primastar Van
"We're going the usual route," Alan Wilson said to Kelly, "I know Hanley very well."
"Be on the ball," Kelly warned him, "expect a call today. Have your yoke (handgun) with you."
"Yea," Wilson replied, "I always has it with me."
"He goes to the gym at 5pm," Wilson said to Kelly referring to their target.
"If we get him at 5pm the inbound traffic is free-flowing," Wilson replied. "I don't like hanging around for anyone as that's how you get caught."
There was also a conversation between the two men about "tying a rag to a pole" at a junction so Kelly would know which turn to take on the day of the attack. Both men also knew that Gary Hanley had a bullet proof vest, a camera and a security door on his home. They decided the shooting had to take place in the open.
"Go and do what you have to do," Wilson told Kelly, "The minute we see him, jump out of the van and do it."
The surveillance and bugging operation continued for three months from August to November 2017. At one stage, more than 200 gardaí were involved, managed by two detective superintendents Seamus Boland and David Gallagher and a detective inspector Noel Browne. All three officers subsequently testified against the hit team in court.
The senior officers also had to manage the risk the gunmen posed to gardaí and to the public. They may have been working to save the life of the gangland criminal Gary Hanley, but they also knew he operated by a code of 'Omerta'. He would not co-operate with any investigation or prosecution of those who wanted him dead.
Luke Wilson's somewhat strident views on the hit and the target were recorded in the Caddy van on the 2 and 3 of November 2017.
"He doesn't even understand why our people want him gone," Luke said of Hanley. "He's such a f****** idiot."
"I have a couple of ideas," he continued, "you could sit in the back of the van and wait for him to come out."
"The only time you see him is when he's standing at the door", Joseph Kelly replied.
"That's the perfect opportunity," said Luke.
The two of them then talked about the big security door and camera on Hanley's home. They were worried that if he was standing at his door and saw them he could go back in and slam it and they wouldn't be able to "get him". They also agreed it would not be a good idea "going at" the door with a crowbar as it would take too much time and alert the neighbours.
"It's a Kamikaze idea, it's a mad idea. Is there no one who can draw him out?", Luke asked.
"I've no problem camping in the back of the van and waiting for an opportunity to get him because he is going to come out at some stage," he continued. "I was told he comes out into the garden on the phone. That's the opportunity we want to be taking."
Kelly agreed. "It's all about getting him, more homework needs to be done," he said.
"We're the ones risking our lives. No more jail. We want money, not jail."
Alan Wilson and Joseph Kelly were also bugged talking about the hit in the van on 3 November 2017.
"Going at the door with a crowbar is f****** mad," Kelly told Alan Wilson.
"The thing is," Alan replied, "you chase him down handy enough."
Wilson then explained to Kelly how it was to go down.
"Yea, you sit there (in the van), sit in the back with a handgun. Slip that back door open, run over, shoot him in the garden, can (run) straight down, head straight all the way to the route (the agreed escape route)."
Three days later, they decided it was time to put the plan into action. All three were back in the van. Alan Wilson instructed Luke and Kelly to collect the "toy" (gun) from its hiding place in Glasnevin Cemetery. Kelly was delighted when he finally got his hands on the gun.
"Lovely," he exclaimed, "Ah man we can bleedin crack him a hundred times. But don't take a Kamikaze run at him."
"No, No," Luke agreed.
"Only go for him if we know we're going to get him," Kelly said to him.
"Yea – don't want him halfway in and half way out of the door," Luke agreed.
"You don't want to hit this fella, if he survives we won't get paid," Kelly warned.
"Yea I know," Luke replied.
"This fella survives we get no pay," said Kelly emphasising the point.
"Just leather him out of it in the chest," said Luke. "Then he's getting it in the crust of the head."
That was the final planning conversation. The Drugs and Organised Crime Bureau had heard enough. The hit never took place. At 7.30pm that evening, gardaí intervened and arrested Luke Wilson and Joseph Kelly in the van as they were leaving Glasnevin cemetery.
Luke was in the back with a dark holdall bag, which had a 9mm pistol with a silencer and 15 rounds of ammunition. He also had a black ski mask in his pocket. Three containers of petrol were found in the back of the van. Alan Wilson had got out of the van before gardaí stopped it, but he was arrested on the Crumlin Road an hour later.
The Special Criminal Court imposed substantial sentences on Luke Wilson and Joseph Kelly. 23-year-old Luke was jailed for 11 years, Kelly, who has previous firearms and explosive convictions, got 12 years. The maximum sentence for conspiracy to murder is ten years and with mitigation and his guilty plea taken into account, Alan Wilson was jailed for six years.
Gary Hanley's life remains under threat. There have been three attempts on his life since the feud escalated in February 2016, the most recent was last November. Hanley and Patsy Hutch were tricked into going to a meeting in Ballymun in Dublin. Several shots were fired at them. They were lucky to get out alive.
Vincent Ryan was shot dead outside his partner's home in Finglas in 2016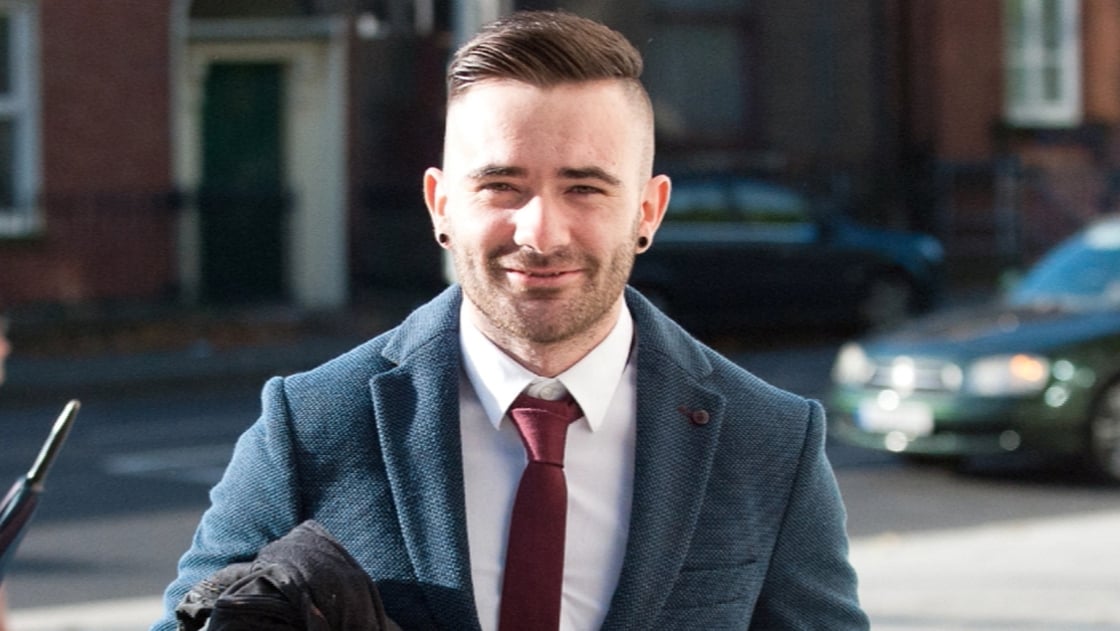 The big friendly giant and the man who got in with a bad crowd
"He was a great father, He was a great man," Kelly Smyth said about her late partner Vincent Ryan. "We were looking forward to the rest of our lives together, but sadly that was cut short."
Vincent Ryan was a brother of Alan Ryan, the leader of the Real IRA in Dublin who was shot dead by gangland criminals in Dublin six years ago because the dissident republican group tried to extort money from crime gangs in the city. Vincent was also involved in dissident republican activity. He was charged but acquitted at the Special Criminal Court of possession of firearms linked to the murder of the Dublin Criminal Michael 'Mika' Kelly in September 2011.
One of the guns Vincent was accused of having was an assault rifle, a weapon of choice for dissident republicans. It was the also the weapon used by the three gunmen who were dressed as armed gardaí when they carried out the attack on the Regency Hotel in February 2016 and murdered the Kinahan gangster David Byrne.
The Hutch organised crime gang was traditionally close to members of the IRA in Dublin and kept up those links with dissident republicans after the IRA ceasefire. The Kinahan organised crime gang knew this and suspected that dissidents had provided the Regency gunmen with the AK47 assualt rifles. They also suspected that Vincent Ryan was also involved.
There is of course no proof that Vincent was involved in any of that, but in organised crime circles suspicion can be sufficient to have a person killed. Tragically for Vincent Ryan, his partner Kelly Smyth, his five-week old baby daughter and his extended family and friends suspicion was all that the gangsters needed to pronounce a death sentence upon him just three weeks after the murder of David Byrne.
Vincent, Kelly and their five-week old daughter were at his home in Donaghmede on 29 February 2016 when they decided to go back to her home in Finglas. Vincent drove in his white Volkswagen Golf GTI. They stopped to pick up some shopping at a Centra in Poppintree in Ballymun before arriving at Kelly's house on McKee Road at 3.15pm.
Kelly got out of the car and took the baby with her, but before she went into the house she asked Vincent to move the car because it was parked on the grass. When she went inside and closed the front door she suddenly heard five load bangs and feared the worst. Her brother opened the door and they ran out. They saw that the car windows had been smashed and that Vincent had been shot and fatally injured.
The gunman had fired 13 shots; three of them hit Vincent, two in the body, one in the head. The ten other rounds fired ricocheted randomly around the residential area hitting the street, walls and windows of nearby houses and cars. The primary schools had just closed and children had walked by the scene and into their homes seconds before the shooting started.
Kelly tried to keep Vincent conscious. Her brother, who is trained in first aid, checked for a pulse, as did Kelly. They tried to keep Vincent as comfortable as possible until the emergency services and gardaí arrived. Vincent Ryan was taken to hospital but didn't survive and was later pronounced dead there. He's the fifth victim of the ongoing Hutch-Kinahan feud.
Gardaí in Finglas investigated the murder and gathered a vast amount of CCTV footage and mobile phone evidence. They found the getaway car, a silver Volkswagen Golf, burnt out in a laneway in Naas, Co Kildare, just over an hour after the murder. They used the chassis number to identify the car and established it had been stolen six months earlier in October 2015.
Detectives used CCTV footage to trace the movements of the Volkswagen on the day of the murder. They discovered at 2.12pm it was parked outside the home of Paul O'Beirne. At 3.15pm, it was used in the murder. It was then driven in convoy with a Kia Sorrento to Naas in Co Kildare where it was burned out.
Gardaí then saw that the Kia Sorrento was driven back to Dublin and parked outside Paul O'Beirne's home. He and Jeffrey Morrow got out of that car and went in to O'Beirne's house. The Kia belonged to O'Beirne's partner. It had been used as a spotter car in convoy with the Volkswagen and to bring the two men back home after the murder and the getaway car had been set on fire.
Gardaí established that Paul O'Beirne and Jeffrey Morrow had provided the stolen Volkswagen Golf to the criminal gang for the murder and destroyed it afterwards. They searched Paul O'Beirne's home and found a sheet of tarpaulin in a bin. DNA analysis showed dog hair on it came from a dog belonging to the owner of the stolen Volkswagen. O'Beirne had taken the tarpaulin from the car after it was stolen and dumped it in his own bin at home before the car was used in the murder. This linked him to the getaway car.
Detectives now had sufficient evidence against O'Beirne and Morrow and they were both charged with the murder of Vincent Ryan. The trial lasted 18 days over June and July, 11 of which were spent in legal argument before the Director of Public Prosecutions agreed to drop the case against them for murder. The men were instead charged with helping a criminal gang to commit a murder, which carries a maximum sentence of 15 years in prison. Both men pleaded guilty. Paul O'Beirne was jailed for nine years, Jeffrey Morrow for 11.
Nathalie O'Beirne described her partner Paul as "a big friendly giant", who was "loved in the community". He had always been "a family man", she said in a letter to the court, but "life took its toll" when he found his best friend dead and started using drugs. O'Beirne had 25 previous convictions, including one for assault.
Jeffrey Morrow's mother explained that as a child he was hyper and "got in with a very bad crowd". However, Jeffrey has 120 previous convictions, including threatening to ram a garda with his car, possession of a shotgun, cartridges and a garda baton, possession of cocaine and conspiracy to rob a cash in transit van carrying €1m.
The officer in charge of the investigation Detective Superintendent Colm Murphy pointed out, however, that the two men knew of the criminal gang's plan to murder Vincent Ryan. They also knew the Volkswagen was going to be used in the murder and they provided and destroyed the car that was "vital" to the plan.
Mr Justice Michael White agreed. He said both men were very close to the callous murder and got involved with a criminal organisation that had no respect for human life. He also said it was striking how two men, who according to their partners were committed fathers to their own children, could help a gang to leave a five-week-old baby without her father for life.
Kelly Smyth knows the convictions won't bring Vincent Ryan back, but she felt she got some justice in the courts this week. "Myself and my family are grateful for the justice that was served today for Vincent," she said afterwards. "I'm happy that it's all over and for myself and my daughter's sake I just want to get on with the rest of my life."
Organised crime legislation
Eight men were jailed this week for serious crimes linked to the Kinahan organised crime gang. Six were convicted following the work of the Drugs and Organised Crime Bureau, two because of the diligence of the local detective unit in Finglas. Both investigation teams were commended by the two judges in the two different courts this week, but Mr Justice Tony Hunt, and not for the first time, went further.
The presiding judge in Special Criminal Court 1 pointed out once again, this time when he sentenced Alan Wilson, that the court was "constrained" by legislation. The most that could be imposed on Wilson for conspiracy to murder was ten years. The hands of the three judges had effectively been tied by the law. Mr Justice Hunt had also previously questioned the adequacy of the law to deal with criminality on this scale in the cases of the two other Kinahan gangsters James Walsh and Jonathan Harding.
The irony is that the actions of gardaí, which resulted in Alan Wilson getting caught before the plan to execute Gary Hanley could be completed, saved the 39-year-old from a possible sentence of life in prison, the mandatory term for murder. The sentencing of criminals linked to the Kinahan gang has also raised an issue as to whether the law in these cases is a sufficient deterrent or punishment for the crime. The judiciary and the gardaí have consistently maintained that this is a matter not for them, but for the legislature, the politicians, the Government.
Mr Justice Hunt did, however, also make a point of congratulating gardaí for their "difficult and dangerous work", which he said "this court and this city were very grateful".
Regency Hotel victim David Byrne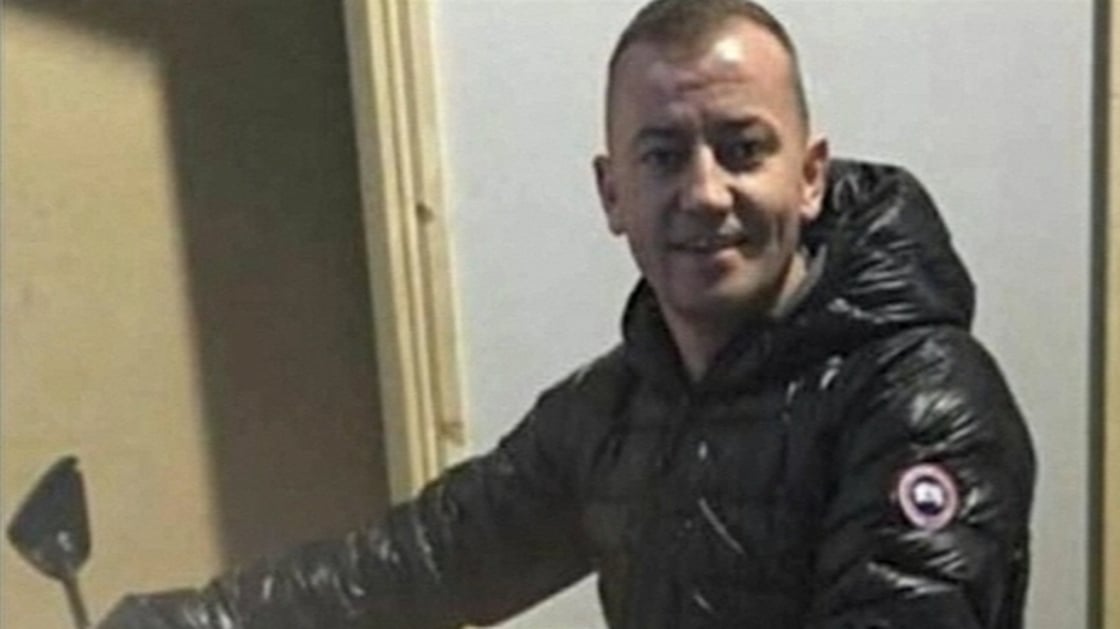 "Unprecedented and unrelenting"
It was all so different from the aftermath of the murder of David Byrne at the Regency Hotel in Dublin in February 2016, which escalated the ongoing Hutch Kinahan feud that has so far cost 18 lives. The assistant commissioner in charge of Special Operations John O'Driscoll this week became the first garda officer to publicly acknowledge that gardaí at the time were under-resourced and unprepared for what happened next.
Specially trained surveillance officers and detectives investigating organised crime were not paid overtime during the recession and could not work outside the regular hours, the times when gangland criminals are most active. Intelligence, investigations and information on organised crime dried up.
Gardaí were not even at the Regency Hotel in February 2016 for Daniel Kinahan's MGM promoted boxing event where David Byrne was murdered. They had to rely on the media for photographs, videos and information. One of the garda cars responding to reports of the shooting could not get there at emergency speed because the driver was not trained and therefore not permitted to turn on the siren and the blue lights.
However, in the last four years the Drugs and Organised Crime Bureau, which is focused on tackling the feuding gangs, has seized more than 100 firearms, 3,000 rounds of ammunition, €10m in cash and over €158m worth of drugs. The Criminal Assets Bureau has also seized millions in cash, property, top of the range cars, luxury goods and jewellery from gang members, their associates, their partners and families.
Gardaí say they're working with law enforcement agencies all over the world, in Australia, Puerto Rico, Spain, the Netherlands, the UK and in the North with the PSNI. Christy Kinahan and his sons have under severe pressure in the past three years and have moved from the Costa del Sol in Spain to Dubai in the Middle East. The Criminal Assets Bureau told the High Court and the court accepted, that the day-to-day operations of the drug trafficking business are now being "managed and controlled" by Christy's sons Christopher Junior and Daniel.
The Kinahan Organised Crime gang continues to offer large sums of money to anyone prepared to target anyone associated or related to the Hutch family or anyone they suspect facilitated the murder at the Regency Hotel. The gunmen, the drug addicts, the malevolent, the desperate and the professional killers will therefore continue be lured by the cash on offer.
However, there hasn't been a feud murder since 30 January 2018 when Gary Hanley's friend Jason 'Buda' Molyneux was shot dead in a Dublin north inner city flat complex. Gardaí have also intervened and saved lives in 65 cases, the most recent at 4am last Tuesday morning in Coolock, Dublin. Two men were arrested and two loaded guns, a revolver and a pistol, were seized.
Of the 18 feud murders, six people have been convicted of murder and are serving life in prison. Five more have been convicted of helping a criminal gang to commit a murder, while 13 others have been convicted of feud-related offences such as conspiracy to murder, possession of firearms and ammunition and drug dealing. Some 24 people are serving lengthy prison sentences, but so far no one has been held to account for ten of the murders.
Gardaí are working with law enforcement agencies across the world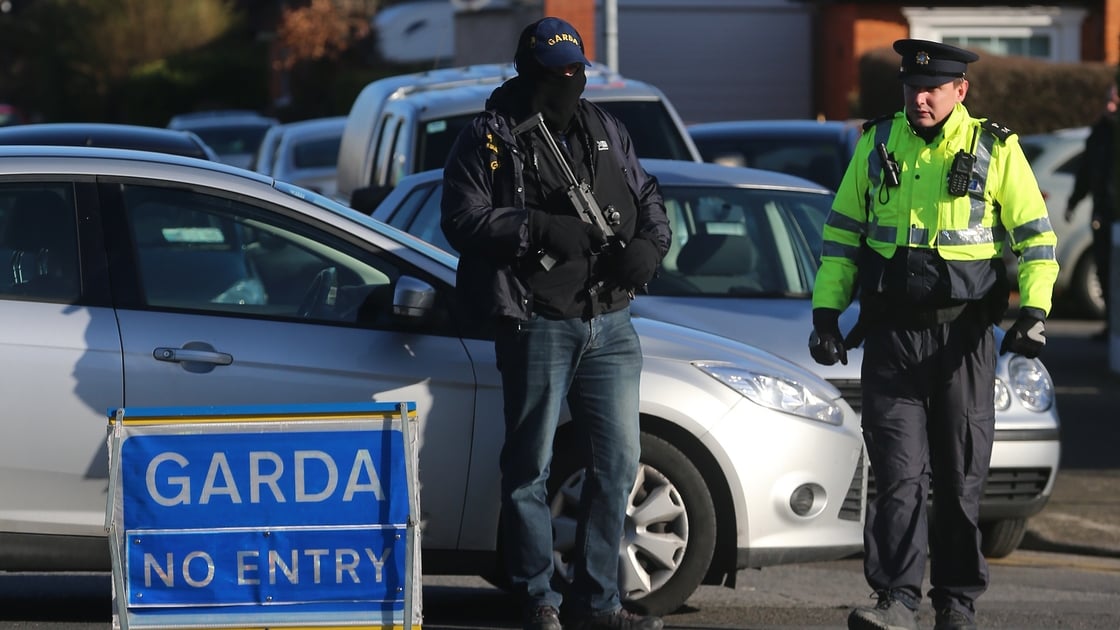 Gardaí insist those investigations are continuing and point out that there are still people before the courts to be tried and sentenced for feud related criminal activity. In the words of Assistant Commissioner O'Driscoll this week, the number of convictions for Kinahan cartel linked criminality is "unprecedented"; the fight against organised crime remains "unrelenting". Whether that fight can be taken as far as Dubai in the United Arab Emirates remains to be seen.