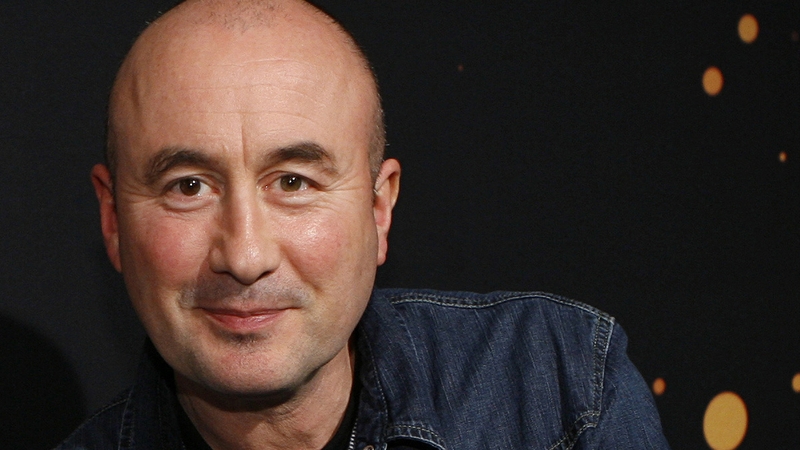 Crime Correspondent
A former RTÉ producer has appeared in court in Dublin charged with child abuse offences.
Kieran Creaven, with an address at Adelaide Street in Dún Laoghaire, has been remanded in custody with consent to bail to appear again at Cloverhill District Court for service of the book of evidence next week.
Detectives from the garda online child exploitation unit brought the 57-year-old to Dublin District Court today after he was arrested in Dún Laoghaire at 8.15am.
He faces 17 child abuse charges, including two counts of sexual assault and three counts of sexual exploitation of a child outside the jurisdiction. 
He also faces three charges of the sexual exploitation a child and five of possession of child pornography within the State.
Mr Creaven is also facing four charges of using information technology to facilitate the sexual exploitation of a child.
The offences are alleged to have occurred in 2014 and 2017.
When charged the court heard he replied: "No response until I have spoken with my solicitor."
Detective Garda Johanna Doyle told the court gardaí were objecting to bail because of the seriousness of the charges and the possibility that Mr Creaven might not turn up in court.
She said gardaí had searched his home in November 2017 and found a large number of electronic and media devices.
These were forensically examined, she said, and a number of images and videos central to the charges were discovered. 
The detective told the court there was evidence that Mr Creaven had been on Skype, exploiting children and making payments and had been sexually exploiting a number of young girls in Ireland and sending them phone credit.
Detective Garda Doyle said they had also identified his voice speaking and extremely graphic images.
She said that he had travelled extensively to the Philippines, Vietnam, Indonesia and Thailand.
Defence solicitor Luke Staines said that his office had been in contact with gardaí and Mr Creaven had agreed to meet them by appointment.
Mr Staines asked why he was arrested. Detective Garda Doyle said she told him an operational decision was made.
Mr Staines also pointed out that he was not on bail for anything and perfectly entitled to travel to other countries and there was no bar on travel.
He accepted these were extremely serious charges, but there was no evidence that Mr Creaven would not turn up. He said he was more than willing to meet gardaí and at all times had cooperated and engaged with the process.
The court also heard that the Director of Public Prosecution has directed trial on indictment, which means it will be dealt with in the higher Circuit Criminal Court.
Judge Bryan Smith said these were very serious charges, but he was prepared to grant Mr Creaven bail on a number of conditions, including that he surrender his passport, sign-on daily at Dún Laoghaire Garda Station, stay off social media particularly, Facebook and Skype, and provide an independent surety of €10,000.
His defence solicitor said considering the nature of the charges, Mr Creaven had very little support or friends, but the judge said that because of the seriousness of the charges he could not further reduce the surety amount.
The former RTÉ sports producer was remanded in custody with consent to bail to appear at Cloverhill District Court next week for service of the book of evidence.
===============
Fred receives a weekly report from Fr Shay Cullen, Preda Organisation, Columban Father, Philippines who has dedicated his life to working to enlighten people about the harm done by the sex trade and the abuse of children. COVID-19 has a more covert implication and that is as people return to their homes, devoid of contact but exposed to technology the exploitation of the deviant market known as the sex industry has become a very real option for engagement with what is not acceptable. People have a duty to be aware of what is happening and how: I include this week's report from Fr. Shay Cullen – the explanation is in depth and beyond any means that I have of explaining it. This is in no way intended to prejudice the above case; it is about asking people not to be tempted to explore and believe that because these deviant sexual services offered are from Asia, that they are acceptable anywhere:-
The Explosion of Child Abuse Online
Fr. Shay Cullen
02 October 2010  
The Covid-19 pandemic is on everybody's mind, weighs on the spirit and invades the body, paralyzes social life and cripples the world economy. Yet, people are adapting, surviving, recovering and are resilient. They, but a few, are coping with the new normal, a reality that the virus is here to stay for a while longer and we have to live and survive it.   The best of human nature is seen in the dedicated service of health care workers. They risk, they sacrifice, they serve. Many tragically die helping others live. What an inspiration they are as they are saving lives and giving back health to the patients with Covid-19.   It is a privilege to help the poor, the sick and the abused children. They are emotionally, physically, and psychologically damaged by the brutal abuse of criminal adults. The dark side of human nature is always with us but now child abuse is expanding like another pandemic due to lock down.   The live streaming of child sexual abuse and the proliferation of pornography that lead to rape has grown. It is the secret crime, done alone to weak vulnerable children that are threatened and terrified to tell of their suffering and ordeal.   For many, it is the perfect crime but brave and courageous children and child defenders and advocates are fighting back. Wherever there are children, there will be abusers. The only gadget needed today to have online live streaming of child abuse is a low-cost smart phone and an internet connection. The internet service providers of the big telecommunication corporations like PLDT/Smart and Globe Telecoms and soon Dito Telecommunity make it all possible.They should have greater corporate responsibility to block the abusive images and video passing through their servers.
If they obey the law Republic Act 9775, they would install blocking software to prevent child sexual abuse.Solutions are available. Micosoft PhotoDNA and videoDNA can filter and block the abusive images but the ISPs allegedly prefer to pay a small fine rather protect the children. Senator Imee Marcos has filed a Senate resolution No.487 calling for an investigation into the dismal failures of the telecommunications corporations and their ISPs to block child pornography and live streaming of child abuse under the law. 
Jasmin is an 11-year-old child (not her real name) when she was groomed on-line and persuaded by her fake friend to send nude photos of herself and her private parts in return for money. Foolishly, she did it and too late she realized she had been fooled and her pictures appeared as child pornography online via Facebook and likely sold around the world to paedophiles. She is in shock and screams in anger and frustration in the therapy room at the Preda home where she sought help.  
Many other children and adults are victims of similar sextortion scams and are being extorted for huge amounts of money by the scammers who lure them into exposing themselves foolishly online. The extortionists are threatening to send the photos to their friends, classmates, parents and teachers. Suicides are common.   The paedophiles, many unable to travel and abuse children themselves, pay adults to perform sexual acts to children while live over the Internet for money. This is despicable, depraved and deserving of life in prison. They are like blood-sucking bats that take the life blood from their victims.   Even Jesus of Nazareth told us the child is the most important in the world and abusers ought to have a millstone tied around their necks and he be thrown into the depth of the sea (Matthew 18:1-7) That's tough talk indeed. We have to work for justice for the victims.
Child abuse is with us that long and the world religions, the self-appointed guardians of human morality that claim to be the protectors of children, have betrayed the trust given to them. Many clergy have abused children and it is covered up. It was treated lightly, not the heinous crime it truly is for which abusers must be challenged and held accountable.   Non-government organizations, children's charities and government agencies are fighting human trafficking and child abuse.
In 2018, Preda children fought back against their rapists and won 18 convictions. In 2019, they won 20 convictions. Almost all got life sentences in jail. Hopefully more convictions will follow in on-going cases being fought by Preda.   The spreading of child pornography on the Internet to mobile phones incite child rapists to abuse. A child recently rescued by Preda Foundation social workers was Rebecca (not her real name), 14. She was living in a small town in Zambales in dire poverty with her mother. They lived in a small, one room shack made of bamboo slats and a tin roof. Rebecca is mentally challenged, and her adult male neighbours preyed upon her and raped her many times. They threatened her with a knife if she called out. It happened when she was left alone in the shack and the abuse continued until she became pregnant. Rebecca is now safe in the protection and care of the Preda Foundation home for abused children. The Preda Center will heal and help the child pursue justice against her rapists and have them convicted.   Even children view child pornography and are aroused and as reported here previously three boys in Subic town, Zambales, the youngest 10, gang-raped a six-year old. In Sta. Cruz, Zambales, a 13-year old boy sexually assaulted a six-year old girl. The abusers in both these cases were not even reprimanded. In the Subic case, the local authorities allowed the boys to go to relatives in another town instead of getting them counselling and rehabilitation. In the Sta. Cruz case. The boy is still in the community instead of being brought to an Intensive Juvenile Intervention and Support Center. They will likely become adult rapists without help.   This is what is going on daily all over the country. Unless there is less talk and empty promises and more direct positive action to curb online sexual abuse of children, it will only continue to get worse. All who want to help, write your concern to Congresswoman Yeda Marie Romualdez, chairperson of the Committe on the Welfare of Children (https://www.facebook.com/YeddaRomualdez) and Senator Risa Hontiveros, chairperson of the Senate Committee on Women, Children and Family Relations (risahq@gmail.com), for them to investigate and challenge the ISPs and bring strict control to the spread of child abuse on the Internet and protect the rights of the children.      shaycullen@gmail.com