Eight gardaí suspended from duty in corruption inquiry
Updated / Sunday, 8 Nov 2020 13:01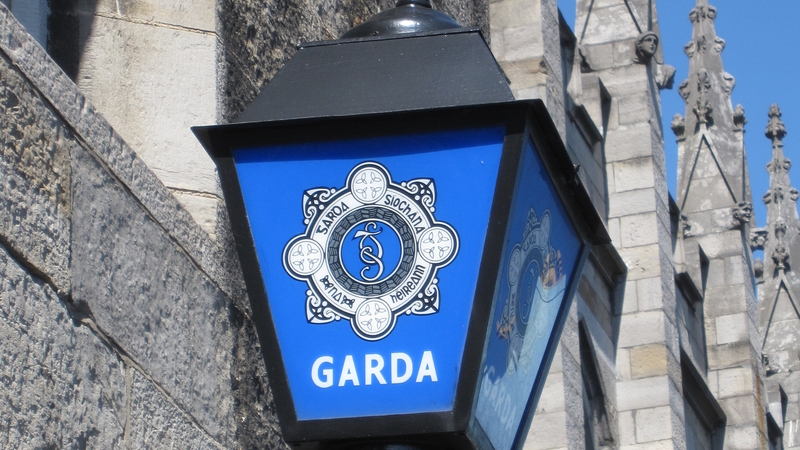 Eight gardaí have been suspended from duty as part of an ongoing investigation into alleged corruption.
The eight, who are all based in Munster, were suspended yesterday on suspicion of failing to prosecute road traffic offences.
It is the largest number of gardaí ever suspended in one day and brings to 11 the number of members of An Garda Síochána currently on suspension as part of this investigation.
One Garda and a businessman have already been charged and have appeared before the courts.
The Garda National Bureau of Criminal Investigation, a national unit which is leading an investigation into alleged Garda corruption, identified a large number of fixed charge penalty notices which they suspect were not being prosecuted and were being 'struck out' in court.
Some of the eight gardaí suspended are suspected of striking out 'multiples' of notices.
Gardaí can no longer cancel fixed charge penalty notices because the system has been centralised, with strict procedures and policy guidelines with the authority to cancel strictly limited.
Detectives are examining why the FCPN's were not prosecuted and why what they suspect appears to be a pattern of failure to prosecute was not identified by supervising officers on the Garda's PULSE system and acted upon.
They are inquiring into the backgrounds of those who were not prosecuted to establish if the cancellations were linked to their involvement in sporting organisations, community groups or criminality.
The GNBC investigation commenced last year following the suspected disclosure of confidential information about Garda organised crime operations.
In the course of that investigation detectives identified the alleged irregularities in road traffic prosecutions.
An Garda Síochána first suspected in early 2019 that information had been disclosed about a Criminal Assets Bureau investigation into the activities of a criminal gang in Munster.
The gang is suspected of being involved in various criminal activity including drug trafficking and was targeted by the CAB.
The Bureau carried out eight searches in the south of the country in March of last year and seized 115 cars and thousands in euro and sterling from the gang, which it believes to be the proceeds of crime.
However, CAB also suspected that information from its investigation had been leaked to members of the gang.
Three members of the Garda, including a detective, an inspector and a superintendent were arrested and questioned last year following a series of co-ordinated searches.
The superintendent subsequently failed in the High Court to have his suspension lifted and all three remain suspended along with the eight gardaí who were suspended yesterday.
The superintendent who has denied the allegations in the High Court is due to retire from the force at midnight tonight and the disciplinary proceedings against him will be halted as he will no longer be a member of An Garda Síochána.
Most Read