Dept to investigate rise in homeless deaths in Dublin
Updated / Wednesday, 11 Nov 2020 17:39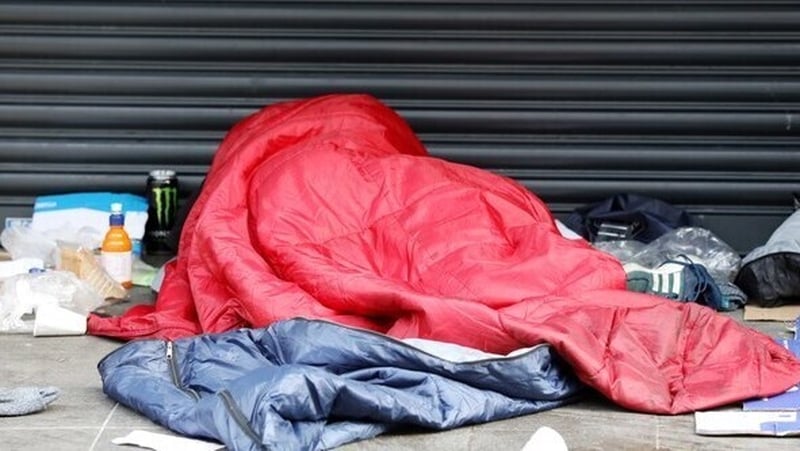 Social Affairs & Religion Correspondent
The Minister for Housing has asked his Department to examine the reasons for the high number of homeless deaths in Dublin this year.
Responding to the issue which was raised by the Aontú leader in the Dáil today, Minister Darragh O'Brien said each case is a tragedy for the families and the case workers.
Deputy Peadar Tobín said that, according to numbers received by his office from the Dublin Homeless Regional Executive, the number of deaths in Dublin had exceeded 50 this year, compared to 34 people in 2019 and 35 in 2018. 
Minister O'Brien said those who passed away were not solely living on the streets. He said many were engaged with emergency services.
"It isn't a trend that anyone wants to see…each death is a death too many," he said. "Is it because services are not being provided? I'm not so sure, but it's something I take very seriously, that I am looking at."
The Housing Minister was speaking at the launch of the Peter McVerry Trust 2019 annual report. 
The CEO of the Peter McVerry Trust, Pat Doyle, said there have been increases this year "around stress and mental health arising from Covid-19". 
He said there has been an increase in drug addiction and drug overdoses.
Mr Doyle expressed concern at how deaths in homeless services are discussed. He pointed out that the Peter McVerry trust buried a "really close colleague" who died of cancer in homeless services.
Pat Doyle said his friend died in his own home, with his own key to the door, with all the supports around him but he was listed as a death in homeless services.  
He said they made sure to get him a key to the door before he passed away so he could experience living in his own home. 
"Yes the number is absolutely up and I think it's up in mental health and addiction and that reflects what's going on in wider society as well," added the CEO of the trust.