Government leaders discuss Woulfe controversy with AG
Updated / Thursday, 12 Nov 2020 23:14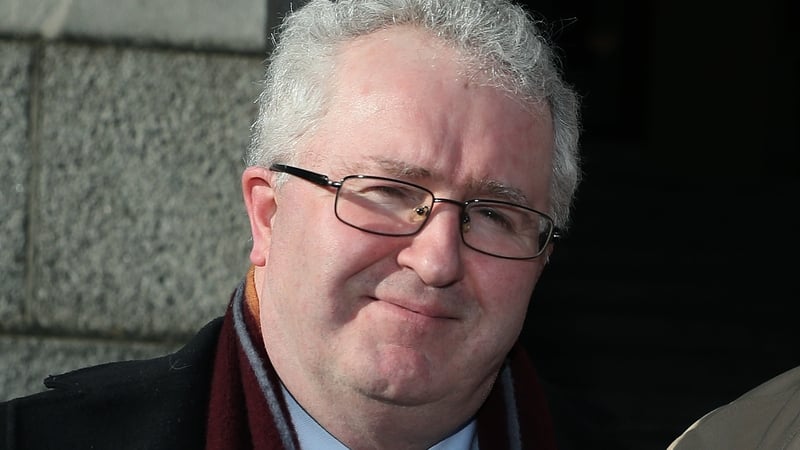 Political Reporter
The leaders of the three Government parties met Attorney General Paul Gallagher this evening to discuss the Seamus Woulfe controversy.
Earlier this week, Chief Justice Frank Clarke told the Supreme Court judge it was his personal opinion that he should resign over the controversy relating to his attendance at a golf dinner in Clifden last August.
He noted the "cumulative effect" of the controversy and said Mr Justice Woulfe's failure to "recognis[e] the serious public concern and the consequent damage to the Court has only added to the seriousness of the situation".
The Chief Justice's position is the exact opposite to that taken just weeks ago by the former Chief Justice Susan Denham in her report investigating the matter.
She concluded that there were insufficient grounds to warrant Mr Justice Woulfe's resignation, and that it would be disproportionate.
Mr Justice Woulfe said he had come to the conclusion that he should not resign.
Coalition party leaders, Taoiseach Micheál Martin of Fianna Fáil, Tánaiste Leo Varadkar of Fine Gael and Transport Minister and Green Party leader Eamon Ryan met today to discuss the situation.
They will reconvene tomorrow to continue that discussion. Minister for Justice Helen McEntee also attended this evening's meeting.
A further meeting of all party leaders will be held tomorrow afternoon to discuss the situation.
The Taoiseach has told the Dáil he would like to seek consensus on how to deal with the crisis in the Supreme Court.