Man jailed for 'prostituting' 16-year-old girl
Updated / Thursday, 19 Nov 2020 23:46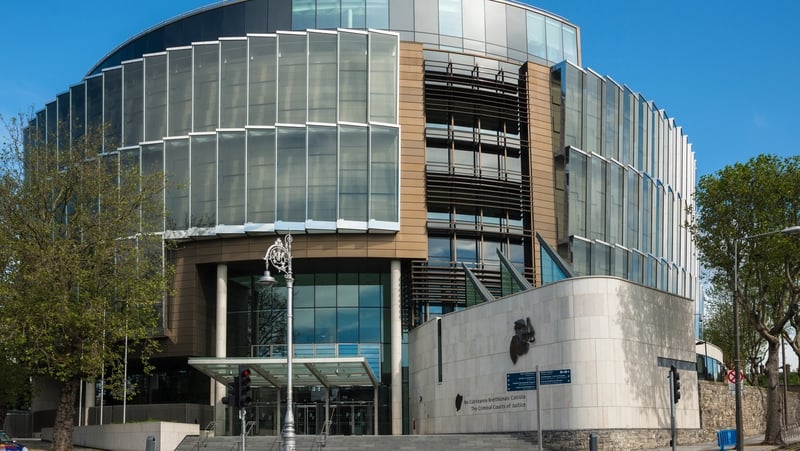 Crime Correspondent
A father-of-four who admitted sexually abusing and "prostituting" a child has been jailed for seven years.
52-year-old John Lewis of Foxborough Road, Lucan in Dublin, told gardaí that he became the child's "master" and arranged to have his initials tattooed on her body.
The court also heard that the 16-year-old girl was sexually abused by four other men and had signed a contract to obey Lewis "without hesitation".
Judge Martin Nolan said Lewis had done "considerable harm" to the child.
John Lewis's sexual abuse and defilement of the child only came to light when her mother discovered she had a second phone and confiscated it.
Lewis sent a large number of "very controlling" messages on the phone and discussed the child having sex with a number of men and charging them.
The woman confronted her daughter who was 16 and she told her that Lewis had lodged money to her account for sexual activity with men. Lewis first contacted the child online, knowing that she was underage.
Gardaí searched Lewis' house and car and found a handwritten contract committing the child to a list of 128 agreed sexual acts and to obey any instruction from him "without hesitation or prejudice".
They also found five videos and 77 child abuse images of the victim on his phone; of the child in sexual acts with adult men, in various states of undress and wearing a dog collar which the gardaí found in Lewis' car.
The child did not cooperate with the investigation and claimed she loved Lewis.
The father-of-four pleaded guilty to defilement and the sexual exploitation of a child at unknown locations in the State. The offences took place between February 2018 and October 2018.
Judge Martin Nolan said today that the law was there to protect children from "predators" and themselves.
He said the child could not consent to this behaviour and Lewis knew that; he also knew he was breaking the law and still continued to abuse the child.
He described Lewis's actions as "essentially prostituting" the child.