Opposition withdraw from Dáil committee over Woulfe controversy
Updated / Tuesday, 24 Nov 2020 19:50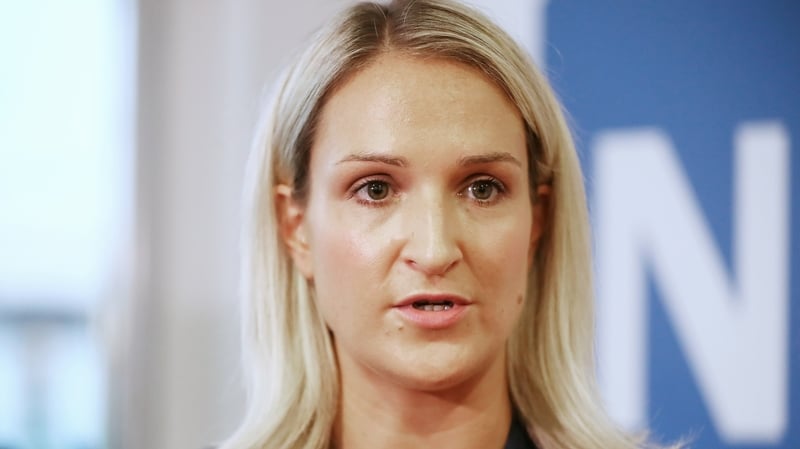 Political Correspondent
Opposition parties and Independent groups of TDs have withdrawn from the Committee that agrees the business of the Dáil.
This makes the functioning of the House challenging for the Government unless a resolution is reached before next week.
The move is in response to the Justice Minister not making a statement and answering questions in the Dáil over the appointment of former Attorney General Seamus Woulfe to the Supreme Court last July.
Minister Helen McEntee said she is prepared to answer questions about the appointment through the long-standing process of written queries submitted by Opposition TDs several days in advance known as Ministerial Parliamentary Questions (PQs).
She told a news conference in Dublin that this process is standard practice, which happens every week and has been in place for many years. 
However, the Opposition said this was unacceptable.
And in a letter to the Ceann Comhairle this evening they state that the matter is an extremely serious issue for democracy and it sets a very dangerous precedent.
The parties and groups called on the Government to end what they described as "ongoing obstruction" and to facilitate a statement with questions and answers from Minister McEntee.
Ms McEntee said she had not read the unpublished letters between the Supreme Court Chief Justice and Justice Woulfe, adding the release of these letters "…is not a matter for me to decide on".-
---
The Minister for Environment, Climate, Communications and Transport Eamon Ryan said the Minister for Justice has nothing to hide in relation to the process of the appointment. 
Speaking on RTÉ's Drivetime, Mr Ryan said "there isn't any hiding from this, there isn't anything to hide in my mind".
He said he expects the Justice Minister will answer all the questions when she goes before the Dáil next week.
Labour Party leader Alan Kelly said senior officials in the Department of Justice should be called before the Oireachtas Justice Committee if Minister McEntee does not yield to calls to answer questions in the Dáil.
Mr Kelly said the Government has "some neck" for refusing to accept calls from the Opposition for Ms McEntee to take "direct" questions regarding the appointment of Justice Woulfe to the Supreme Court. 
He said that "running scared is not an option", adding that the issue will have to be dealt with, "one way or the other".
Meanwhile, the Government has been forced to hold three votes on the order of business, after Opposition TDs vehemently challenged the Taoiseach to oblige Ms McEntee to answer Dáil questions over appointing Justice Woulfe.
Sinn Féin leader Mary Lou McDonald, and many other Opposition TDs, said they would continue to pursue the matter for as long as it takes.
Alan Kelly told the Dáil: "We are going do this every week until the minister comes in."