Mark Kennedy: Undercover police officer 'not forgiven'
Published
19 November Related Topics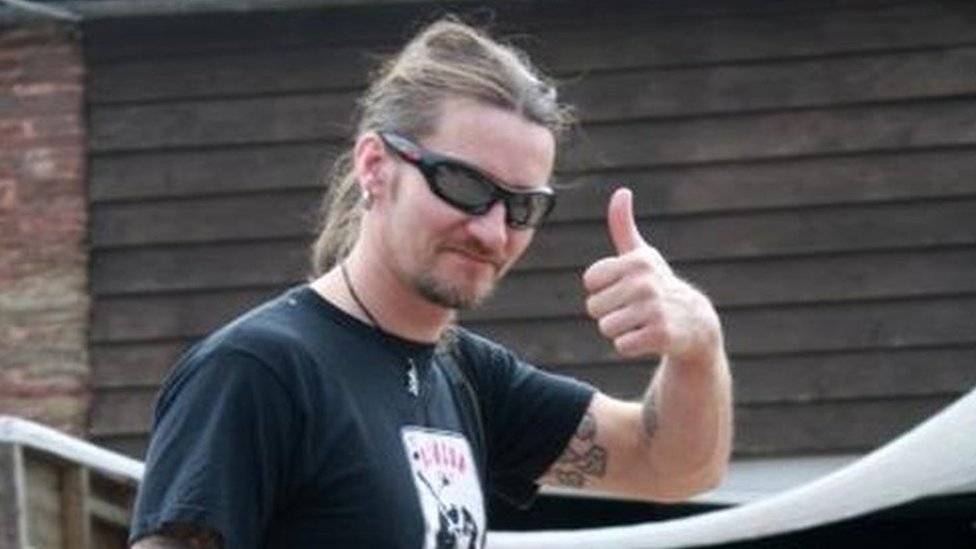 A former friend of an undercover police officer who pretended to be an environmental campaigner has said he is still angry about damage he caused.
Mark Kennedy had a series of relationships with women before his true identity was revealed in 2010.
Mr Kennedy's role forms part of the Undercover Policing Inquiry, which is investigating a number of operations.
The friend – a man who cannot be named for legal reasons – said Mr Kennedy was "not forgiven".
'No suspicions'
The man was a member of a Nottingham environmental group, which was infiltrated by Mr Kennedy, a former Metropolitan police officer.
"I'm still angry about all the damage he's caused to friends of mine and also to the political movements I was part of," the man said.
"He knew what he was doing; he's not forgiven."
The man was friends with a woman known as Lisa, who had a relationship with Mr Kennedy – who was known as Mark Stone – for six years.
The man said he got to know him through Lisa and had "no suspicions" about him or the relationship.
The inquiry heard how Mr Kennedy and Lisa had become "very close", going on protests and holidays together.
But, while on a holiday, Lisa discovered a passport with Mr Kennedy's real name.
He gave her a false explanation but her suspicions grew and she eventually discovered the truth.
Lisa's friend told the BBC: "[For Lisa] to discover that it was all built on the foundation of a lie… is devastating."
Another woman, Kate Wilson, spent two years in a relationship with Mr Kennedy, who was actually married with children.
The man was speaking to the BBC about the inquiry, which opened this month and is expected to run for three years. It is looking at allegations of systematic abuses by undercover policing units over the past 50 years.
A spokesman for the Metropolitan Police said "long-term, sexual relationships known to have been entered into by some undercover officers" in the past were "wrong and should not have happened".
He added: "The historical work, deployment and actions of undercover officers within the now-disbanded Special Demonstration Squad and National Public Order Intelligence Unit… will be fully explored by the inquiry."
He added the force was "providing every assistance" to the inquiry.