Dublin councillors call for O'Rahilly house to be rebuilt
Updated / Monday, 5 Oct 2020 22:35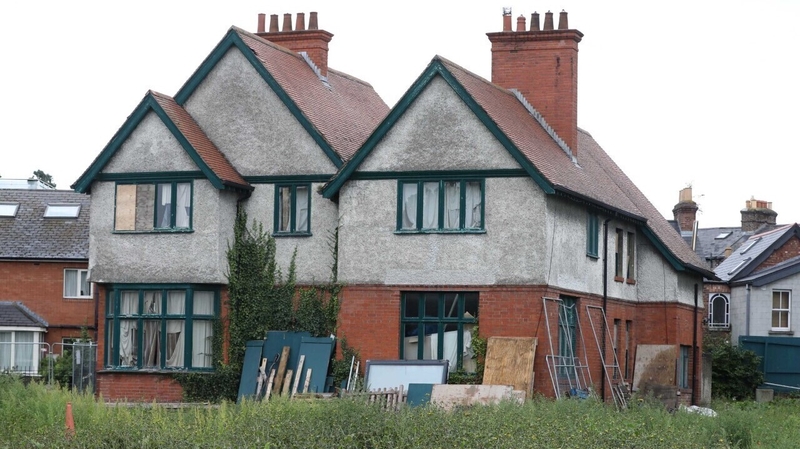 Dublin Correspondent
Dublin city councillors have called for the home of 1916 leader Michael Joseph O'Rahilly to be rebuilt following its demolition by a developer.
Local Sinn Féin councillor Daniel Cétinn said the developer had tried to pre-empt the will of the council which had voted to have the property at Herbert Park listed as a protected structure.
Sinn Féin and the Green Party had a joint emergency motion calling for the house to be rebuilt while Fianna Fáil also had a similar motion.
Assistant Chief Executive Richard Shakespeare said the commencement order was obtained by the developer Derryroe Ltd at 3:30pm on 14 September and councillors voted for the preservation later that evening.
In a previous report Mr Shakespeare accused the developer of giving "false or misleading" information when applying for the commencement order.
Both the Sinn Féin/Green and Fianna Fáil motions were passed after debate was cut short by time limits imposed as a result of Covid-19.
Meanwhile, local residents are fundraising for High Court action against planning permission granted to Derryroe to build 105 apartments on the site.
Mr Céitinn pointed out that the developer was put on notice since last April that the council wanted to investigate whether the property should be listed.
Cllr Céitinn said some architects and lawyers were of the opinion that this gave the house legal protection.
The developer has also been told to halt all works on the site.
However a report by Mr Shakespeare states that because there was planning permission for the site, the house was not a protected structure.
Derryroe had received planning permission for 105 apartments after An Bord Pleanála granted a Strategic Housing Development application on 8 September.
Councillors voted on 14 September to list the building but council officials had been unable to compile a conservation report as the developer had failed to reply to two letters requesting permission to visit the site.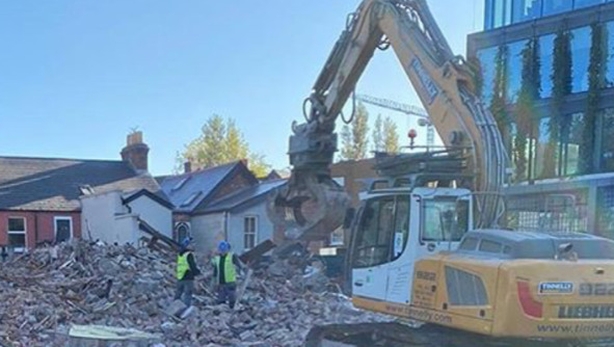 Councillors have also criticised Derryroe for going ahead with demolition before the one-month time limit for a High Court challenge had expired.
However, planning consultant Tom Phillips said the developer was legally entitled to proceed within the one-month limit and take the risk of a legal case going against them.
He also said that access to the interior [of the house] was not necessary for a conservation report, especially if the preservation was being sought because of the association with someone rather than architectural merit.
The Pembroke Road Association has circulated a letter to residents asking for funds for a judicial review in the High Court against the permission for 105 apartments in a complex up to 12 storeys high.
Chairperson Siobhan Cuffe claimed the development is not in keeping with the surroundings and will infringe people's enjoyment of Herbert Park, which the building will overlook.
Derryroe Ltd has a registered address in Ballsbridge. A person who answered the phone there said they are on leave.