Cork children give early Christmas gift to nursing home residents
Updated / Thursday, 3 Dec 2020 18:44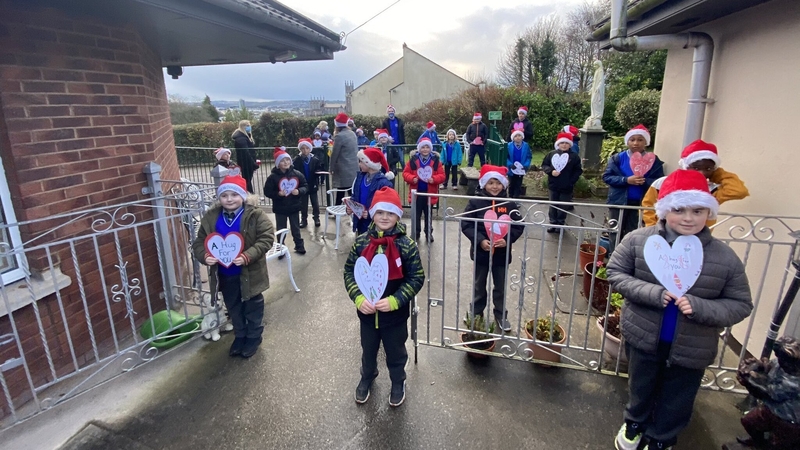 Residents at a Cork nursing home were given an early Christmas present today by local school children.
Members of Cork band 'the Frank and Walters' joined the boys from 3rd class at the North Monastery Boys National School in the city to bring some cheer to residents at Mount Cara Nursing Home.
There had been fears that the annual carol service would have to be cancelled due to Covid-19, but the children had other ideas!
With Christmas hats and warm coats, the youngsters gathered outside Mount Cara on Redemption Road in their school bubbles and sang their hearts out as the residents sang and clapped along.
It was a special day for everyone after a tough year in which it had been announced that the private facility was to close this coming January.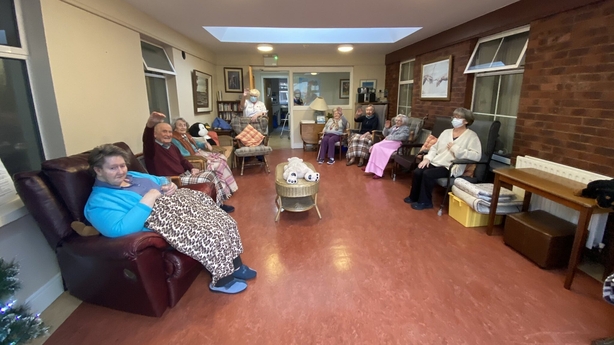 But a high profile campaign run by locals on the north side saw a deal brokered which has secured its future.
For doctor John Sheehan, chairman of the Board of Management, today was a very special day.
"It was resolved by a lot of hard work by many people, but basically the residents get to stay here, the staff keep their jobs and also we have partnered with an operator whose going to come in, and we put it under Fair Deal which will secure its financial future long-term," he said.
Without a doubt, the highlight of the visit was the rendition of 'the Frank and Walters' classic 'After All' which they sang accompanied by band members Ashley Keating and Rory Murphy.
The lads said it was their first gig since February and the children knew the lyrics better than they did.
The youngsters also came armed with chocolates, as well as virtual hug cut-out hearts with special messages for the residents.