Repossession a new twist in Iveagh Market planning row
Updated / Tuesday, 8 Dec 2020 20:26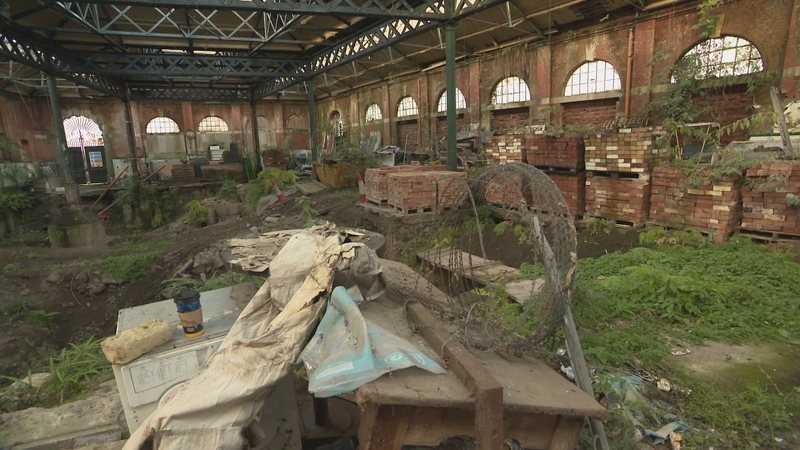 Lord Iveagh has repossessed the Iveagh Market in Dublin's south inner city in the latest twist in a long-running planning row.
The locks have been changed, a new security team has taken over and there are plans to restore the building to its original market use.
In a statement Paul Smithwick, who represents Lord Iveagh, said that a security team gained occupancy in the early hours of this morning.
Mr Smithwick said they were acting on behalf of Lord Iveagh and the Iveagh Trustees and that plans are being advanced to develop the property "in a manner conforming with the wishes of the First Earl".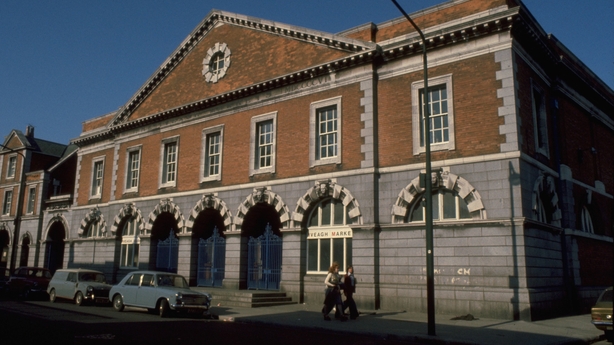 The market, which was built in 1906 by the Iveagh Trust, has been derelict for over 20 years and the subject of a legal battle between Dublin City Council and businessman Martin Keane.
However, there is a "reversionary" clause in the agreement that it would revert to the Guinness family if it was not developed as a market.
Lord Iveagh, Arthur Edward Rory Guinness, is the Fourth Earl of Iveagh, and currently runs Elveden Estate in Suffolk, England.
Martin Keane, who owns Oliver St John Gogarty's Pub and Blooms Hotel in Temple Bar, paid the council €2m for the right to develop a 'Covent Garden style' facility with a restored market as well as hotel, restaurant and bar facilities.
The city council announced its intention to repossess the building after Mr Keane failed to raise finance for development and two separate planning permissions lapsed between 2007 and 2017.
When the city council refused a third planning application on the basis that Mr Keane is not the legal owner, he took a case to the High Court.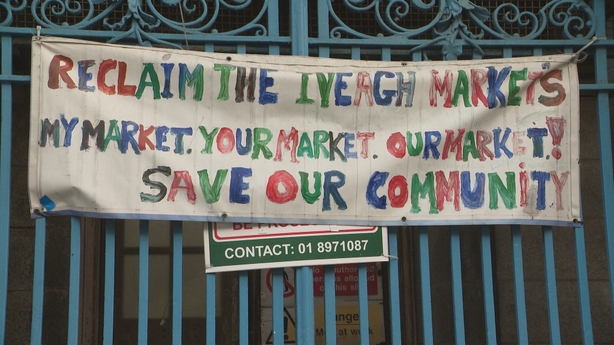 The council has expressed concern at the "rapidly deteriorating" state of the market, which it estimates would cost €30m to repair.
The original market was built by the Guinness family to house street traders who had stalls around Christchurch Cathedral.
It had a dry market selling clothes and a wet market selling food, but the last of the stalls closed in the 1990s and it has remained empty since then.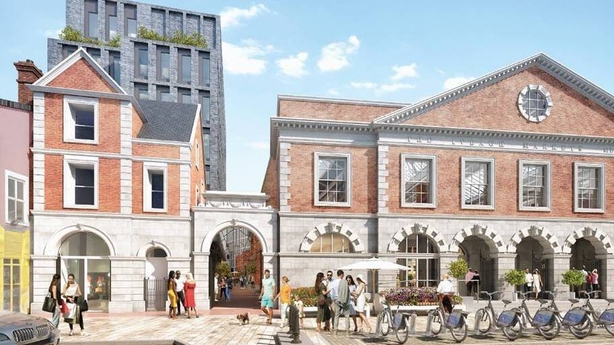 Mr Keane's latest plan involved a 128-bed four star hotel, 148-bed three star hotel and 75-bed hostel with a total of four bars and two "multi-function spaces" at basement and sub-basement levels, as well as restaurants, distillery/brewery, deli and bakery.
When contacted, Mr Keane said he had not received any notification about the action by Lord Iveagh.