Kinahan organised crime group investigation 'not over' – gardaí
Updated / Tuesday, 29 Dec 2020 11:34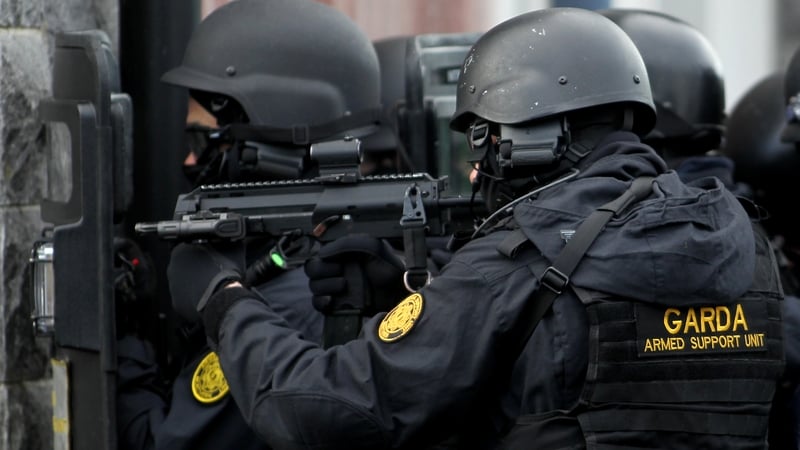 Crime Correspondent
The garda officer in charge of Organised and Serious Crime has said the investigation into the Kinahan organised crime group is not yet over and gardaí are continuing to target its members at home and abroad. 
Forty members of the Kinahan organised crime group have been convicted and jailed in the last three years, including hit teams, lookouts, drug dealers and assassins but the officer in charge of investigating serious and organised crime insists that gardaí are still targeting gang members and the leadership at home and abroad.
This year, gardaí have seized more drugs, cash and firearms from organised crime groups than ever before; four times more cash than last year, over €17m, and at least another €30m in cocaine alone. 
Assistant Commissioner John O'Driscoll said gardaí have been "chipping away at the edifice of organised crime structures and knocking chunks out of them. We have been hitting the leadership, their assets, firearms and associates and are determined to continue doing so. We are continuing to do so, it is unrelenting".
The Kinahan gang was identified in an Irish court for the first time this year. 
It was named in the Special Criminal Court and its leadership and sub-group structure outlined.  
The Assistant Commissioner said gardaí were able to prove the existence of the gang and the knowledge they have about its activities based on the expertise and experience of specialist officers. 
Gardaí, he said, are targeting gang members and leaders at home and abroad, and as well as in Ireland, there have been convictions and gang members have been jailed in the Netherlands, the UK and Australia. 
He said gardaí were not concerned where the convictions take place, as long as those involved in organised crime are targeted wherever they are.
The Garda Protective Services Bureau has recorded a 17% increase in cases of domestic violence as well as an increase in cases of child sexual abuse. 
The Assistant Commissioner also said there is an active investigation under way into the allegations of historic sexual abuse against the former swimming coach George Gibney.
"We are investigating that case," he said.
"We encourage victims to come forward. We have capacity, specially trained gardaí all over the country who can deal with unfortunate circumstances in a manner that is appropriate to the victims." 
He also said it is imperative that An Garda Síochána has structures in place to discover wrongdoing and that is why the Commissioner established the anti-corruption unit. There is, he said, no toleration for such behaviour in the gardaí, but any organisation will have people whose behaviour will fall short of what is demanded of them and will not adhere to the rules.  
It is necessary to deal with these issues as they arise, he said, either through disciplinary or criminal procedures.
Assistant Commissioner O'Driscoll said gardaí, like other member of society, were also vulnerable to addiction whether that be alcohol or drugs and An Garda Síochána is also considering introducing drug testing for all gardaí next year.