RTÉ apologises after complaints over New Year's Eve countdown sketch
Updated / Saturday, 2 Jan 2021 17:26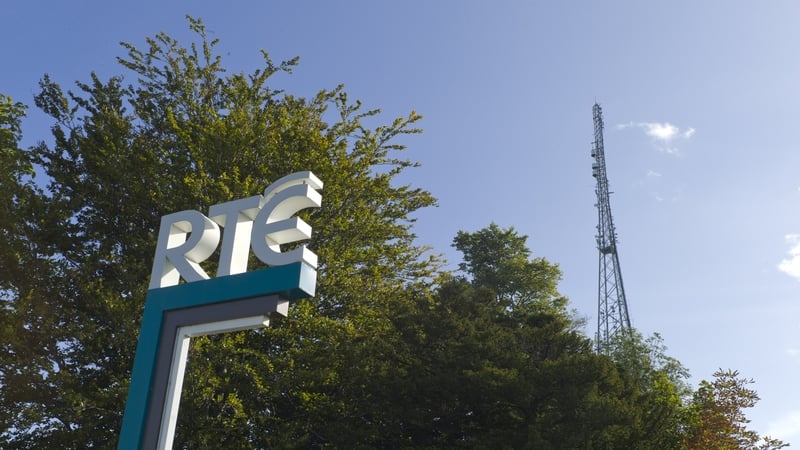 RTÉ has apologised after a number of people complained over a Waterford Whispers sketch segment in the New Year's Eve countdown programme, which was broadcast on RTÉ One television.
In a statement, the broadcaster acknowledged that some viewers were offended by the sketch and said that around 1,100 complaints have been received so far.
It said: "RTÉ recognises that matters which can cause offence naturally differ from person to person, within comedy and satire in particular.  
"Having reviewed the feedback and complaints received up to this point, RTÉ wishes to apologise to those who were offended by the segment.
"The formal complaints received by RTÉ are being entered into our complaints system and will be responded to in accordance with the relevant statutory process."
In the 'Waterford Whispers' news report, presented by former RTÉ News presenter Aengus MacGrianna, God is described as being "the latest figure to be implicated in ongoing sexual harassment scandals".
The clip ended with a line that movie producer Harvey Weinstein, who is serving a 23-year sentence in the US for rape and sexual assault, had "requested for a retrial in Ireland". 
The Archbishop of Armagh and Primate of All Ireland called on RTÉ to remove what he described as the "deeply offensive and blasphemous clip".
In a tweet, Archbishop Eamon Martin said he was "shocked" that the programme's producer or editor "didn't realise how deeply offensive was a mocking 'news report' accusing God of rape & reporting his imprisonment".
He continued: "To broadcast such a deeply offensive and blasphemous clip about God & our Blessed Mother Mary during the Christmas season on 'NYE Countdown Show' on @RTE, @RTEOne & on Eve of the Solemn Feast of Mary, Mother of God is insulting to all Catholics and Christians".
Dr Martin also added the Twitter handle of RTÉ Director General Dee Forbes.
It is understood the clip will not be removed from the RTÉ Player as requested, but a warning will be attached to the footage to advise viewers that the material may cause offence. 
Archbishop-elect of Dublin Dermot Farrell said he was "deeply disturbed" by the segment and a "discourse which fails to respect the victims  of all ages and genders of this most degrading of crimes has not any place in our world." 
The Association of Catholic Priests said it "would like to express dismay at the decision of RTÉ to televise a very offensive portrayal of the God whom Christians worship".
In a statement, the ACP said "The portrayal of God as a rapist is deeply offensive. In light of such provocative insensitivity, the ACP would like RTÉ to commit to a review of their polices and approaches to reporting on the Christian faith, and to make the results and relevant recommendations open to public review."
Social Democrats co-leader Róisín Shortall said she welcomed RTÉ's apology and said that while she favours free speech she did not believe it was ever acceptable to joke about rape. 
A spokesperson for Aontú called on RTÉ to remove the clip from the RTÉ Player, saying "apologising for material while still making it available online, feels like an empty gesture from senior management in RTÉ". 
Becky Kealy said it is hard to believe that RTÉ would produce a sketch targeted at any other religion.