Man arrested over attempted smuggle of drugs, phones into Portlaoise prison
Updated / Thursday, 7 Jan 2021 23:32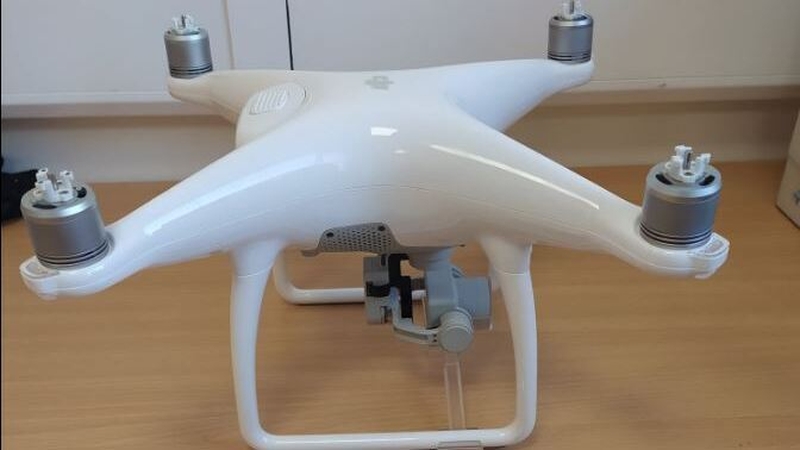 Crime Correspondent
A man is being questioned in connection with an attempt to smuggle drugs and phones into the country's maximum security prison in Portlaoise.
The 23-year-old man was arrested near the prison yesterday afternoon.
He was one of eight men stopped and searched by gardaí at St Johns Square near the prison.
Officers from the Laois Offaly Divisional Drugs Unit have been investigating drugs smuggling into Portlaoise Prison and had a gang of men under surveillance.
At around 4pm yesterday afternoon they stopped and searched six men, including two well known Clondalkin drug dealers, on St John's Square.
A short time later two other men came around a corner and gardaí seized a drone, four covert mobile phones for use in the prison along with earphones and chargers.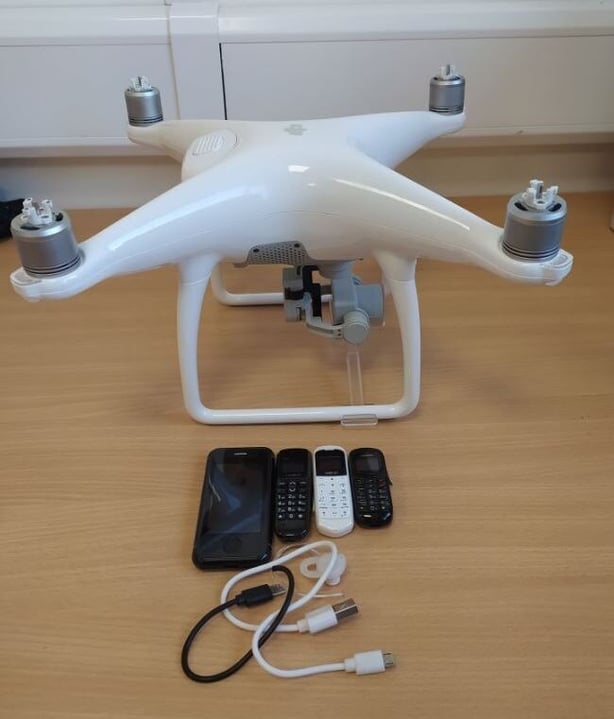 They also recovered €5,000 worth of crack cocaine, cannabis and cocaine.
Two cars, a Volkswagen Golf and a Skoda Octavia were also seized.
The arrested man, who is from Kildare, is being detained under drug trafficking legislation at Portlaoise Garda Station.
Gardaí say investigations into the prison smuggling operation are continuing.