Founding Father 'knew a teacher was abusing children', court hears
Updated / Thursday, 11 Feb 2021 20:13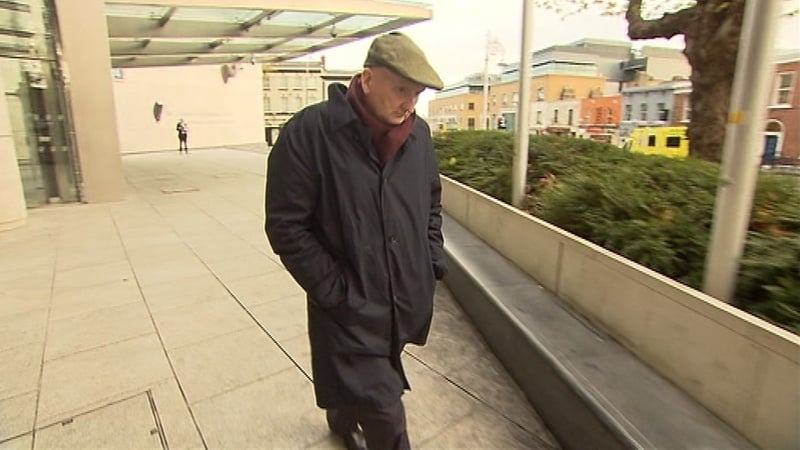 Crime Correspondent
The Carmelite Fathers who founded and run Terenure College knew a teacher was abusing children at the school 25 years ago, the Dublin Circuit Criminal Court heard today.
John McClean, 76, of Casimir Avenue, Harold's Cross pleaded guilty to sexually abusing 23 boys  in the 1970's, 80's and 90's.
The former English teacher and Rugby Coach at the school also admitted to the abuse in 1996.
The admission, the court heard today, was contained in a note drawn up after the then Head of the Order Fr. Robert Kelly discussed "the problem" of Mc Clean with others.
When investigating gardaí later put this to Fr Kelly, the then Provincial of the Carmelites, he told them he had "no specific memory of the admission but if it's recorded in the notes, it's true".
Mc Clean's abuse was, the court heard, discussed in solicitors' letters belonging to the Carmelites.
These discussions arose following a complaint by a parent about Mc Clean's abuse.
The court heard Mc Clean was subsequently told by the authorities in 1996 that he wasn't returning to Terenure College as a teacher or a rugby coach and was granted a career break.
He had taught at the school for 30 years and had gone there as a boy.
Mc Clean subsequently went on to become the Director of Rugby at UCD and lectured at the University in Sports Management.
The court heard a complaint about him was subsequently made by one victim in 2016 and a file was sent to the DPP who directed no prosecution.
However following the publication of an article by Gemma O' Doherty in Village magazine in 2018 in which Mc Clean was named, more victims came forward and gave statements to the gardaí.
In court today Mc Clean's counsel Sean Guerin said Mc Clean offered an unconditional and unreserved apology to his victims and their families.
He also said he was the offender, no one else – victim or family – was to blame for what he had done; he was at grievous fault. He was responsible for the offences and the harm done he said.
He also apologised to Terenure College which he said had been very good to him, to the wider community and to his own family.
He will be sentenced next Thursday.
Earlier, the court heard testimonies of eight more victims who were sexually abused by him.
Today was the second day of the sentencing hearing.
One of the victims said it is a subject that no one wants to talk about or no-one wants to hear.
They detailed the lifelong traumatic effects the abuse has had on them; one became addicted to prescription drugs, others spoke of how they tried but failed to bury the memories.
"Everyone in the school knew," one victim said, "despite their constant denials that McClean was a paedophile."
"How could the school allow this to happen?" another asked, "how many other teachers knew and turned a blind eye."
The victims were also critical of the fact that the school carefully worded its apology and did not put it on its own website.
"If you are truly sorry, own it," one said, "put it on your website".
He also said that McClean's early plea of guilty serves only himself and "a busy judiciary".
"I gain no value from this," he said, "the victims have had to carry the load of his crimes for decades".
One of the victims told how difficult it was for him when he had further dealings with McClean when McClean was the Director of Rugby at UCD in the 1990s.
"He was an important man by then," he said, "what a skill to have on a CV, adept at manipulating adults and children".
One victim spoke of how he was taken from Irish class over to a room to be abused. His Irish teacher he said tried to stop McClean from taking the boy but he gave her a look, said something and she backed down.
Another told how he called to his house and was welcomed into his home because his parents held him in high regard.
He said it was "galling" to see him, he knew no shame, he hid behind a mask of authority and a cloak of respectability.
"My parents fought hard in 1980s but fed their son to a monster in disguise."
He also said there was a wider issue of why Terenure College harboured him for so long and suggested that the fees paid by parents to the college should be refunded.
Another victim said when he saw a picture of McClean a few years ago it brought a shudder to his body. "The evil stare," he said, "just the same as how he would intimidate you as a child."