Former Anglo CEO David Drumm released from prison
Updated / Monday, 15 Feb 2021 21:46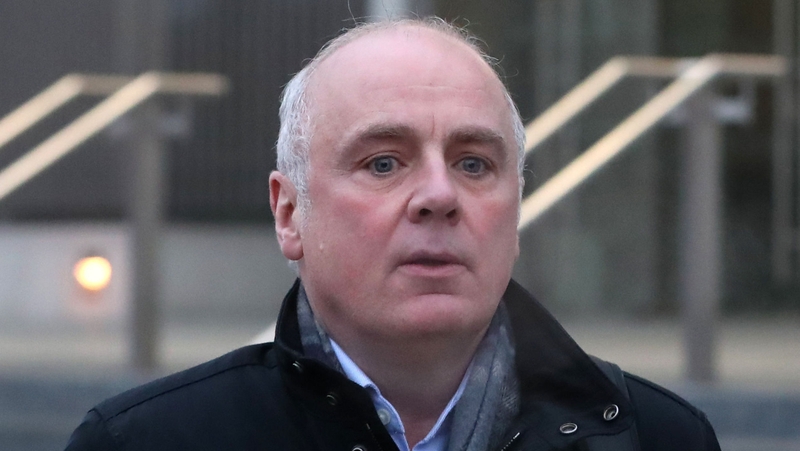 Legal Affairs Correspondent
Former Anglo Irish Bank chief executive David Drumm has been released from prison. 
Mr Drumm was sentenced to six years in prison in June 2018 for conspiracy to defraud and for false accounting.
He was found guilty by a jury of dishonestly authorising a €7.2 billion scheme to make Anglo's end of year figures look better than they were. 
Mr Drumm was transferred to the low security open prison, Loughan House in Co Cavan, in 2019. 
He has served two years and eight months in prison here, plus a further five months in prison in the United States before his extradition to Ireland. 
He was released from Loughan House this morning on a Community Release Scheme and will not be going back to prison unless he breaches the conditions of the scheme. 
Mr Drumm has been offered release in return for doing community service. 
He will be supervised by the Probation Service and the expectations on him are similar to that of Community Service, an inmate must complete the work on the days assigned for the length of time it was agreed.
Prisoners can qualify for enhanced remission of up to one third of their sentences if they demonstrate good conduct by engaging in structured activities and if the Minister for Justice is satisfied that they are unlikely to re-offend and are able to reintegrate into the community.
The minister can also grant full temporary release to a prisoner who has done well on day-to-day temporary release and who has demonstrated a capacity to reintegrate into the community.
At his sentencing hearing in 2018, Judge Karen O'Connor described Mr Drumm's behaviour as "grossly reprehensible" and said people were entitled to trust their banks.
She also ordered that the time he spent in custody in the US should be taken into account in his sentence.