Mistaken identity Daniel Kinahan nearly arrested after meeting with mobster Ridouan Taghi's lawyers in Dubai
As police considered moving in on the Netherland's Most-Wanted, they suddenly realised that the lookalike was in fact the Irish mafia boss and not Ridouan Taghi.
Ridouan Taghi (top) and Daniel Kinahan (bottom)
---
February 19 2021
A trusted Dutch news website has reported how Dubai police almost arrested Daniel Kinahan in a hotel lobby when he went along to meet lawyers representing the fugitive mobster Ridouan Taghi.
The website AD has said that the lawyers were under surveillance at the time as Dutch police suspected that they had flown out to meet Taghi who was wanted in the Netherlands.
Dubai police, who were helping with the surveillance operation in the summer of 2019, saw the duo meet with another client but then watched as they were joined by a fourth man who was initially thought to be Taghi.
As police considered moving in on the Netherland's most-wanted, they suddenly realised that the lookalike was in fact the Irish mafia boss and not Taghi.
Taghi, who attended Kinahan's flash wedding in the United Arab Emirates in 2017, was later arrested in a dramatic bust by Dubai police authorities and returned to the Netherlands.
Read More
He is currently being held in a maximum-security prison where he is facing charges relating to 10 murders, drug trafficking and leading a criminal organisation suspected of shooting dead a lawyer.
AD says the incident happened as Dutch police were increasingly desperate to catch the fugitive Taghi whose gang are regarded as the most violent cocaine mob to ever exist in the Netherlands.
The news site claims that the hunt for Taghi, operating under the name 26CapeCoral, got a tip that the Amsterdam lawyer was due to meet Taghi in Dubai.
On June 19, 2019, the lawyer was seen in Schiphol airport with his colleague. The pair flew to Dubai and were picked up by undercover officers when they landed.
The pair were seen meeting their own client, another suspected criminal known as Khalid J, in the lobby of a hotel.
On the second day of their visit a fourth person joined the meeting which Dutch police later reported: "Has similarities with Ridouan Taghi in appearance."
Mob boss Daniel Kinahan
They then asked their colleagues in Dubai to arrest the individual but hours later Dubai police said they would not detain the man because they were not convinced it was Taghi.
According to AD, the police report does not address the identity of the person mistaken for Taghi who is wearing a cap and glasses but sources have said that officers in the United Arab Emirates immediately knew him to be Kinahan.
Kinahan and Taghi have been previously linked in secret police papers which detail how their two organisations worked together along with the Ndrangheta mafia and the so called 'Tito and Dino' cartel.
All of the four organisations have links to Amsterdam where the 'Dapper Don' Christy Kinahan Snr founded his mob.
According to the investigation by AD: "What the Irish top criminal had to look for in a conversation between Khalid J. and his lawyers remains unclear.
"The two lawyers just want to say that during the conversation with their client, 'someone came along who showed no outward resemblance to Taghi'.
"This site has attempted to approach Daniel Kinahan through a London law firm representing his interests. That office has not answered despite repeated calls."
Fred's Reminder of 6th February 2021
Se
Views on Ireland's Hidden Controversial Issues
Barry will get the Support and people will Stand beside him, against the Darkness.
Posted by Fred Bassett
Man of honour Barry McGuigan leading the fight against 'dangerous' Daniel Kinahan
03/02/2021
To get a sense of the warped morality within parts of the boxing community, you simply had to type 'Barry McGuigan' into the Twitter search bar yesterday.
The Clones Cyclone made the brave decision to speak out about Daniel Kinahan's malign influence on the sport, something he claimed was becoming 'a very dangerous situation'.
For some keyboard warriors, this was the most disturbing part of Panorama's investigation into MTK Global. Not the criminal links that were highlighted. Not the footage from the Regency Hotel, nor the slaughter on the streets of Dublin that has come from the Kinahan-Hutch feud. No. They were more concerned about McGuigan who was dubbed 'a rat' and 'a grass', as if some form of omerta was broken.
The former world featherweight champion won't be bothered by what a few cowards write. The courage of Finbarr Patrick McGuigan has never been in doubt and isn't confined to the squared circle, evident in his recent Late Late Show appearance when he spoke so eloquently about the passing of his daughter, Nika.
Here was a man who had to carry a gun that — by his own admission — he couldn't use because of kidnapping threats in the mid-1980s.
Coming to prominence in the darkest period of the Troubles, McGuigan, who had grown up on the Border, didn't take sides. He was the Catholic boy who fell in love with a Protestant girl. He boxed as an amateur for both Ulster and Leinster. He fought for a British title. He tried to unify both sides of the divide.
When his star shone brightest, he made a stand for peace over all the sectarian killing, encapsulated in the phrase 'Leave the fighting to McGuigan'. So, facing threats is nothing new.
Perhaps, that is why he has decided to raise his head above the parapet. As the reporter Darragh McIntyre related on the BBC website, he contacted many within boxing who were concerned by Kinahan's growing profile in the sport. But nobody would go on the record. That come as no surprise to anyone who has covered this story for years.
Within the sport's community in Ireland, there is a real fear of publicly voicing fears and frustration about how powerful MTK has become. McGuigan accepted that it could have looked like sour grapes. He has lost five fighters to the MTK management stable over the past couple of years, including one from his own gym.
As would be revealed in the recent legal battle between McGuigan and Carl Frampton, MTK aren't taking the traditional 25 per cent cut of management fees. Frampton would tell the court that MTK don't take any money off him, which seemed extraordinary — and adds to the mystery of how the management company is bankrolled.
'It takes millions and millions of dollars to do what MTK have done,' McGuigan pointed out. 'Where is the money coming from to allow MTK to grow at such a ferocious rate?'
That's a pertinent question. Like every sport and business, 2020 was a struggle for professional boxing. Cards were cancelled. Opportunities dwindled for fighters. And yet, the MTK management company continued to expand.
It wasn't just Kinahan's role as matchmaker of the Anthony Joshua-Tyson Fury heavyweight superfight that was a sign of their growing powerbase in the sport.
They now have 26 gyms in 20 countries and have also broken into the American market, the promised land of pro boxing. They did all this in a year when the sport was barely treading water during the pandemic.
Fred in dread of potential of these gangs listens to a podcast (Guardian) concerning one man's choice (while in prison) to go against the Ndrangheta. His area of expertise was South America as a source of illegal drugs. They hold up to 80% of the illegal drug supply into Europe. The most interesting point is that the Pandemic is a bonus to crime especially the drug crime. People are in need of cash; the banks are not the providers, it is who you know and omerta.
Add to this the exceptional anxiety experienced by people at every level, and then add a GP who says no they won't give you benzos and the temptation is there and the source of illegal drugs (based on the recent finds) is an attractive way of coping with these hard times. I recommend strongly this podcast especially to those who watched Panorama last Monday night. Those associated and involved in this one hour programme are now threatened by the Cartel. It takes one person, even a person who has ordered "hits" to find themselves in prison with plenty of time to think and then decide to seek a deal with the authorities and the family is broken into oblivion. The Rule of Law prevails
Inside the trial against the 'Ndrangheta, Italy's biggest mafia syndicate
00:00:0000:26:30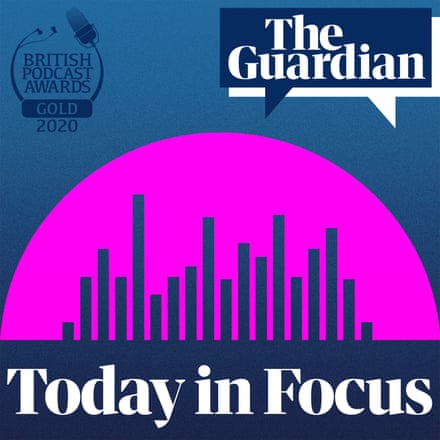 Guardian journalists Lorenzo Tondo and Clare Longrigg discuss the trial against the 'Ndrangheta, the largest mafia trial in three decades. At the centre is Emanuele Mancuso, son of boss Luni Mancuso, who has been revealing the clan's secrets after accepting police protection
Share this:
Customise buttonshttps://widgets.wp.com/likes/index.html?ver=20200826#blog_id=147265924&post_id=10990&origin=watchersdotie.wordpress.com&obj_id=147265924-10990-6032703c51795&domain=watchers.ie
Related
Barry McGuigan is highly Respected in the Boxing World. Monday's Panorama programme about the Kinahan Cartel and Boxing is worth watching; we can predict now that more should come out. Do not be Scared, the time is now to engage with An Garda Siochana.
People should Show a lot of Respect to Boxing Legend Barry McGuigan; he Spoke without fear and with integrity. BBC Panorama gave a very Detailed Programme on the workings globally of the Kinahan Cartel, which has morphed into Boxing elitism?
Fred Bassett asks a question: Senior Gardai have stated that Gerry The Monk Hutch was the Mastermind behind the Regency Hotel Attack. Men dressed as Gardai Armed Response but with one flaw…they were carrying AK47's. It is amazing that Drew Harris, former RUC with MI6 connections and as we speak recruiting pen pushers from Canada to senior positions in An Garda Siochana, has not attempted to solve this gangster led coup. Back to the Monk. He regularly visits the North of Eire so why is he not arrested by the PSNI? The PSNI are old Comrades of Drew, our Garda Commissioner.
Published by Fred Bassett
Political searcher of the truth; I also expose corruption and cronyism and also help whistleblowers. View all posts by Fred Bassett
Post navigation
Previous PostAnother woman dead, burned in a Car, one man Arrested, another Tragedy. The people of Doneraile are deeply Shocked.Next PostWe have another Knife Stabbing last night, Covid 19 Lockdown, We have sadly a Knife Culture, we Dont need more Bull….Research? we need to Respond, with the people on the ground?
Categories
Archives
Recent Comments
SEARCH
arch earlier article Barry McGuigan… this is repeat of comment on posting: