Fianna Fáil TD says most people feel 'alienated' by Fine Gael's reluctance to add countries to quarantine list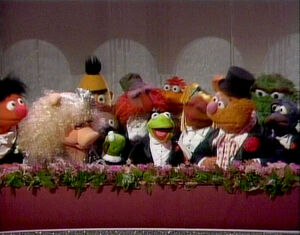 April 07 2021 02:30 AM
---
Fianna Fáil ministers are being urged to fight back against Fine Gael's "ideological" opposition to imposing hotel quarantining rules on more EU countries and the US.
Fianna Fáil backbench TD Paul McAuliffe also suggested Fine Gael's reluctance to add more countries to the list may be down to the "demographics of their constituencies".
It comes as it emerged last night that passengers may be able to leave quarantine hotels after five days if they get a negative Covid test, under plans being considered to deal with a potential surge in people arriving from high-risk countries.
Health Minister Stephen Donnelly has expressed a desire to expand the quarantine list but is at odds with the Tánaiste Leo Varadkar and Foreign Minister Simon Coveney, who have raised legal and capacity concerns.
Mr McAuliffe said yesterday: "There's not many people in my constituency who are going on holidays in the south of France or who have kids studying in Erasmus programmes in Central Europe. Maybe that's the case in Fine Gael constituencies but this type of talk is alienating most people living under lockdown."
Mr McAuliffe called on Taoiseach Micheál Martin to side with the public-health advice on hotel quarantining rather than weighing in behind Tánaiste Mr Varadkar and Foreign Affairs Minister Mr ­Coveney, who have sought to delay the addition of new countries.
"There is an economic ideology in Fine Gael and also an EU ideology on the freedom of movement of member states and when they overlap you are going to have consequences here in Ireland.
"I think Coveney's position as Foreign Affairs Minister makes him more susceptible to listening to international voices on quarantining and I think he needs to turn his ear towards Ireland and listen to what people in this country are saying."
Fine Gael Senator Regina Doherty hit back at Mr McAuliffe, calling his comments "silly" and "small minded".
"Paul may not credit the scholarly pursuits of his constituents but clearly doesn't care about livelihoods of the thousands of people who rely on the hospitality and travel industries to support their families," Ms Doherty said.
Speaking on RTÉ Radio 1's Drivetime, she said Fine Gael questioned the legality of hotel quarantining in the context of the Maastricht Treaty and the right to free movement of EU citizens.
She said Attorney General Paul Gallagher raised concerns about charging passengers for quarantining.
"It is about, number one, making sure we are safe in a legal position and, number two, to make sure it is practicable to increase the number of countries," she said.
The Taoiseach has not spoken on Fine Gael's opposition to adding countries to the list but his spokesperson said there was a need for "balance between public health and legal advice".
Mr Martin's spokesperson, along with many others in Government,has yet to reveal why legal issues are only arising now after mandatory hotel quarantine legislation passed through the Dáil. Green leader and Transport Minister Eamon Ryan is believed to support following the public health advice.
Mr McAuliffe, in whose Dublin North West constituency a quarantine hotel is located, said he did not believe 10 days was a "major imposition" on people who wanted to travel abroad for non-essential reasons.
"The people of this country have been asked to quarantine for more than 52 weeks so people who want to go on holidays abroad should be asked to quarantine for less than two weeks when they return to protect everyone else," he said.