Sinn Féin will use Abú system in Dublin Bay South by-election despite data controversy
Sinn Fein spokesperson on housing Eoin O Broin TD during a press briefing on the plinth of Leinster House. Photo:Gareth Chaney/Collins Photos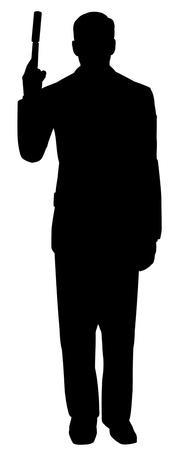 May 04 2021 01:46 PM
---
Sinn Féin plan to use their controversial voter database the Abú system in the Dublin Bay South by-election, even though it is still being examined by the Data Protection Commissioner.
It comes as Sinn Féin housing spokesperson Eoin Ó Broin finally admitted there were "serious oversights" in the party's compliance with data protection laws when creating the voter database. Mr Ó Broin and his colleagues spent weeks insisting the Abú system was fully compliant with data protection legislation.
Mr Ó Broin said he could see "no reason" why the party would not use the database during the forthcoming by-election to replace former Housing Minister Eoghan Murphy in the Dáil.
Buy he added that if there are "any other issues the Data Protection Commissioner asks us to address we will have to address those because that would be the appropriate course of action but I would be quite hopeful we would be able to use the system".
He would not say if voters would be told by canvassers that they were being entered into the Abú system when they called to their doors.
The Data Protection Commissioner identified a number of breaches in the Abú system since it began examining the database almost three weeks ago.
Mr Ó Broin said they party did not believe they were "above the law" despite ignoring data protection legislation when creating a database containing the names, addresses and voting intentions of millions of Irish voters.
He said the party is not "taking information surreptitiously from social media sources and uploading it onto an online system".
Mr Ó Broin's comments were in reference to a Sinn Féin training manual which encouraged party members to "elicit" personal information from Facebook users which could be cross-referenced with the Abú system to "pin point" where they live.
The presentation said: "Facebook will show you the name of the person and often roughly where they live. By engaging with them you may be able to elicit more specific information that will help you pinpoint them in the real-world.
"You can use the search function in the Abú system to find the person you have engaged with online, tag them as a social media engager and follow up with a canvass on their doorstep," it added.
Speaking in Leinster House, Mr Ó Broin said: "You're absolutely right that sentence in that training manual is really really badly worded and could give somebody the impression that might be what we're doing (but) we're not doing that."
Mr Ó Broin said he agreed with his party colleague David Cullinane, who claimed the Abú system had been compromised when details of its existence were published.
"This is very important information and we have a legal obligation to ensure it is stored safely and I have to say I don't believe a newspaper publishing the web domain of the website is helpful," he said before adding: "I think it would put it at risk."
"Any question the Data Protection Commissioner asks us we will answer. Any information she requires, we will provide," he added.
Mr Ó Broin said he has used the Abú system "extensively" but said he only used it during elections. He said he presumed his Sinn Féin colleagues also only used the system during election periods but could not say for sure.