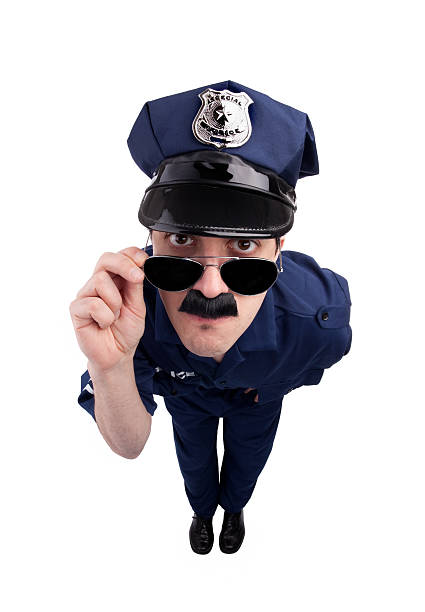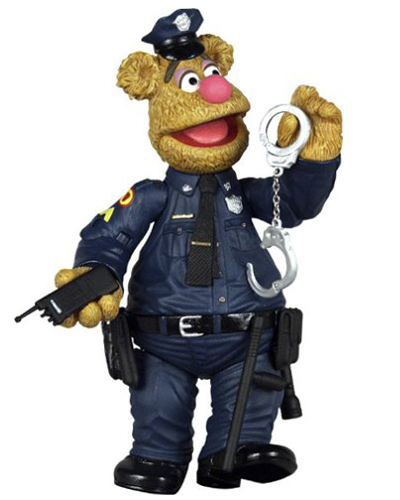 Gardai say "Pandemic policing" damaging image of force
 May 4, 2021 | Irish News
Many rank and file Gardai are deeply upset and frustrated with the role that the Garda organisation has been asked to play during the Coronavirus lockdown, according to three members of the force who spoke with Gript.
Last week, Gript was approached by a Garda Sergeant based in Dublin who provided an extensive list of complaints to this website about the way the organisation was being used by the Government. We then reached out to two other members of the force to discuss those complaints. None of the three wished to be named, for fear of internal repercussions.
"Disquiet"
The Garda Sergeant who approached Gript said that he had been motivated to do so after two incidents in recent weeks involving Gardai and Churches. In late March, Gardai formed a security cordon around a Church in County Cavan, intercepting people who were attempting to attend a Mass organised by Cavan Priest Father PJ Hughes. In the second incident, video footage last week showed Gardai entering, and breaking up, a Mass organised in Athlone.
"There was some disquiet in the organisation as far back as December" the Sergeant noted, "when Gardai were circulated a document advising us about where and when to wear facemasks, and one of the places listed was in a place of worship".
"I have been a member of the Garda organisation for 25 years, and in that time, I had never heard of a Garda entering a place of worship in an official capacity".
"That is not our job. Our job has always been to protect the public, and to secure their freedoms. Now we are being asked to infringe upon those freedoms. I, and many, many, colleagues, are concerned about the long-term damage these incidents are causing to the relationship between the Garda organisation, and ordinary members of the public"
"Inconsistent policing"
Another Garda, based in the west of Ireland, echoed these concerns but added his fears that the Garda organisation was policing the lockdown "inconsistently".
"A lot of it comes down to who the local super (Superintendent) is", he said. "In some parts of the country you have someone who might be a bit of a covid hard liner, and we're asked to police local beauty spots and intercept people out walking too far from home. But in other parts of the country, you have officers who are more relaxed at senior level, and a bit of a nod and a wink culture. There are plenty of Churches, for example, that have been saying public mass quietly and with no publicity for a long time now, and once they don't make a big scene about it, some Supers will leave them alone".
"Lost focus on real crime"
Another concern for the Gardai we spoke to was that what they called "Pandemic Policing" had severely impacted the organisation's capability to engage in day to day police work. "Everything from traffic policing, to patrols targeting anti-social behaviour has been impacted to some extent" one of the Gardai said. "We have devoted huge resources to what you might term a "show of strength" on pandemic policing, with the objective of deterring people from making unnecessary journeys".
Two of the Gardai said that they felt that this "pandemic policing" was negatively affecting the organisation's relationships with the public.
"People, reasonably enough, don't always like a Garda sticking their head in through the car window and asking them where they're going and what the purpose of their journey is", one Garda said. "Most people, to be fair, take it well enough. But it's not a nice job, particularly for the younger members of the force, and unsurprisingly they receive a fair bit of bad manners from people who don't like being asked. In essence the Government has made us the public face of its most unpopular policies. We're the hard men, the heavies, the ones asking "papers please". That's not what any of us signed up for."
Vaccine concerns
There is also significant concern (albeit amongst a minority of Gardai) that pressure is being exerted in relation to vaccinations. "Most people in the organisation probably want to take the vaccine and that's fair enough", a rank and file Garda from the North East said. "But obviously I have colleagues who, for one reason or another, say its not for them. There's real concern about the tone of a letter from Twomey (Garda Deputy Commissioner John Twomey, who retired in February) which seemed, in tone, to imply that we were all expected to take the vaccine, whether we wanted to or not".
"Culture of Silence"
Asked whether these concerns had been passed up the line inside the Garda organisation, all three men who spoke to Gript said that while there was some scope to make one's views clear inside the organisation, most rank and file Gardai would be afraid to speak up. Indeed, all three Gardai we spoke to were exceptionally concerned about their names becoming public, and only agreed to talk after complete assurances of confidentiality.
"There's no doubt whatever that the culture of silence within the force has not gone away", one said. "The bottom line in the Garda organisation is that if you want to advance, or make any sort of career for yourself, you shut your mouth and stay in line. If you get a reputation as a troublemaker, whether it is justified or not, then your life will just be a misery".