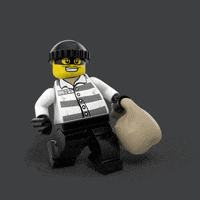 Sam McBride: Is stolen Northern Bank cash in politics? Alarmingly, no one seems bothered.
If dirty money was coming into our political system, would anyone notice? Alarmingly, the answer to that question may be no.
Saturday, 8th May 2021, 8:39 am
As the 6 counties celebrated their centenary 100 years in existence and remaining part of the former British Empire, BBC chose to show "The Heist" about the Northern Bank Robbery.
Heist: The Northern Bank Robbery – BBC One https://www.bbc.co.uk › programmes New light shed on one of the UK's most notorious crimes – the Northern Bank Robbery. … MacIntyre and Sam McBride, shed new light on one of the most notorious crimes in UK-Irish history – the Northern Bank robbery. … Monday 21:00
Some £26.5m was stolen from the Northern Bank in 2004 – but if the cash is entering politics, it is not simply a historic story
More than a year ago, I got an unexpected call from a BBC producer who asked if I would co-present with Darragh MacIntyre a documentary on the Northern Bank robbery.
As a political journalist, from the outset one of the most intriguing questions for me was whether any of the money had gone – or is going – into Sinn Féin. If that was the case, this story may not be a historical tale, but one with implications for the fairness of elections today.
Television is a powerfully visual storytelling medium, but it necessitates the condensation of complex matters into the time available – in this case, an hour. With a story as intricate as the Northern Bank robbery, there is a great deal of complexity which cannot be fully addressed in that time.
Looking back on the process of making the film, two things stand out. The first was the refusal to participate from some of those who might have been expected to be interviewed for a major film on a crime of this scale.
Rather than make a fresh appeal for information or explain whether it is even still investigating the crime, the PSNI refused to be interviewed.
Danske Bank, which took over the Northern Bank just after the robbery – and therefore has millions of pounds of missing money which it might hope to recover, also declined to be interviewed. When asked in writing if it wanted to appeal for information, it simply said that "we encourage anyone with information to contact the PSNI", and repeated that answer when asked if it wanted to offer a reward.
Some of those who were interviewed expressed the view that the crime was too sensitive to now be solved, suggesting that politics had moved on, and prying into this issue would not suit the peace process.
But the second thing which stood out was the response of the Electoral Commission when I asked it if it was alert to the possibility of any of the £26.5 million stolen in the raid influencing the political system. With a budget of almost £20 million, the commission's central responsibility is to ensure public confidence in the democratic process by enforcing laws meant to ensure fairness.
Money is intrinsic to how political debate can be skewed and for that reason the commission's main functions lie in regulating political funding.
Despite the public perception of wealthy business figures bankrolling political parties, Northern Ireland's political parties are not awash with cash from donors.
For years, that was not obvious. But in 2018 the secrecy around political donations of more than £7,500 was ended, revealing that few parties receive private donations over that bar. Overwhelmingly, parties are funded by taxpayer funds from various income streams at Westminster, Stormont or via the commission itself.
Whereas meeting a cabinet minister in London would be unlikely for a donor who gave tens of thousands of pounds, in Belfast £100 for a ticket to a party dinner will get the donor access to a slew of executive ministers. In that context, even £1m would go a long way.
In July 2005, senior figures in the Irish justice system met US diplomats in Dublin. Speaking candidly in the expectation that their words would never emerge publicly, referred to this issue. Five years later the cable was leaked to Wikileaks.
After discussing the Northern Bank robbery, the cable said that "Irish officials, more generally, remain concerned that IRA funds acquired through sophisticated investments are seeping into resources available for Sinn Fein's political activities in the Republic of Ireland".
According to the cable to the State Department in Washington, Ken O'Leary, a senior official in the Irish Department of Justice, said that his department and the Garda shared this concern but "the difficulty lay in documenting the mixing of such funds".
The cable said that Assistant Garda Commissioner Joe Egan also "expressed concern about the commingling of ill-gotten IRA funds with Sinn Fein's political coffers".  In interviews for this week's BBC programme, several individuals concurred with that assessment. Former First Minister Peter Robinson said he was sure that Northern Bank money had made its way to Sinn Féin, while former Irish justice minister Michael McDowell said he would be very surprised if there was "a leak-proof silo" between the finances of Sinn Féin and the IRA.
Republicans will dismiss those as the words of political opponents. But nationalist commentator Brian Feeney was equally clear that the cash had helped fund Sinn Féin in elections. As someone who signed the nomination papers for North Belfast MP John Finucane, he can't be dismissed as having some virulently anti-republican agenda.
Anthony McIntyre, a former IRA prisoner and probably the most articulate republican opponent of Sinn Féin over the last two decades, said that by 2004 he thought it was the party, rather than the IRA, which needed the money for "electoral purposes". Even before the end of the Troubles, he said there was a view in the IRA that cash which could have better defended IRA members with equipment such as flak jackets, was going to the political side of the movement.
Despite the widespread theory that the Northern Bank robbery was for some sort of 'pension' for IRA members, he said "it certainly didn't go into IRA volunteers' pockets".
Not everyone agreed that some of the cash is likely to have gone to Sinn Féin. Former chief constable Sir Hugh Orde said that in his time in office the police found no evidence of money moving in that direction.
But even disregarding the views of those interviewed, there is a logical basis for questioning whether Sinn Féin benefited, or is still benefiting, from the stolen cash.
The official republican narrative is that the IRA went out of business not long after the robbery. It clearly had no need for guns or explosives – its existing stocks were being decommissioned.
Sinn Féin says – and the most recent MI5/PSNI security assessment largely agrees – that the IRA embraced politics, working to support Sinn Féin. In that context, it would be strange if the IRA did not use some of its funds to pursue its new political goal. And an organisation whose members were prepared to put guns to the head of the terrified wife of a bank employee would surely have no moral qualms about breaking party funding laws.
Sinn Féin said in response: "Any suggestion that Sinn Féin benefitted from the Northern Bank robbery is ludicrous." 
So is anyone looking out for this money in politics? Is anyone walking into the offices of political parties to establish who paid for the computers, or who pays staff wages? It seems that the answer is no.
When I approached the Electoral Commission for an interview, it declined. Indeed, it suggested this was not a matter for it to consider. When pressed about the issue, it said that "much of the subject of your investigation…is beyond our remit."
It is not the first time that the commission has appeared either unwilling or unable to act robustly over political funding.
In recent years it has been the journalism of BBC Spotlight, Peter Geoghegan and others which has done more than the commission to reveal key facts about the vast £435,000 donation to the DUP during the EU Referendum.
To this day, the ultimate source of that 'dark money' has not been revealed.
As talk of a border poll becomes more serious, so do these issues. Any credible claim that a border poll outcome was swayed by dodgy money would delegitimise the result and provoke instability.
Tom Kelly, who as Downing Street's chief spokesman was the person who broke the news of the robbery to a stunned Tony Blair, said: "Money buys you the freedom not to have to worry so much about what other people think. That's why money is dangerous in politics. It buys you the ability to ignore the will of the electorate. That's not a good thing."
At various points, it will suit one party or another to have weak oversight of the party funding rules. But fairness matters in a democracy because without it we do not truly have democracy.