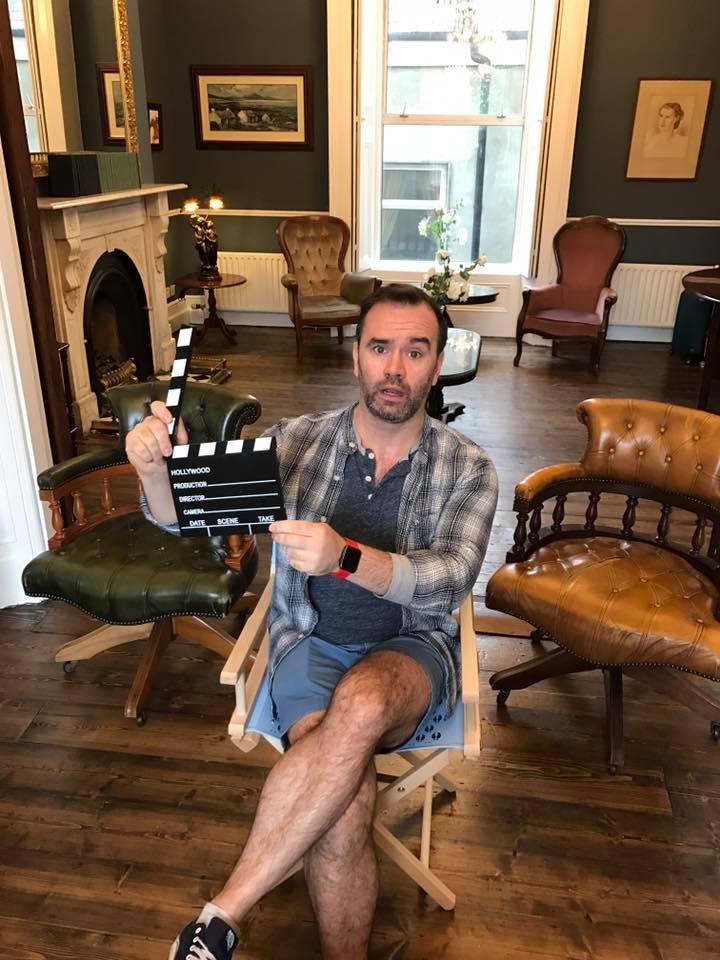 JOB AD White Moose Cafe owner hits out at workers 'sitting on their arses' claiming PUP
"The PUP seems great now, but just wait until the Government levies huge taxes on you down the line! Get back to work!"
Outdoor seating at the White Moose Cafe. Photo: whitemoosecafe Instagram page
---
May 04 2021 04:19 PM
Dublin's White Moose Café has once again caused a stir on social media by taking a jab at those claiming the Pandemic Unemployment Payment (PUP).
The award-winning café is part of the Charleville Lodge hotel on Phibsborough's North Circular Road and is known for its 'outrage marketing' tactics on social media.
Keeping with the White Moose brand identity, owner Paul Stenson divided online communities today when he advertised that the café was hiring staff and taking a shot at those claiming PUP payments for "sitting on their arses at home.
The bulletin, which was posted on the White Moose Café's Facebook and Instagram pages, read: "It is proving very difficult to recruit staff to work in hospitality these days.
"Why would anyone want to work in this industry when they can get a sizeable Pandemic Unemployment Payment (PUP) for sitting on their hole watching Netflix?
"To this end, White Moose guarantees its employees that they will get a significantly higher wage working here than sitting on their arses at home and living off tax payer money.
"P.S. The PUP seems great now, but just wait until the Government levies huge taxes on you down the line! Get back to work!"
While some applauded Stenson for telling it like it is, many were outraged at the harsh post and complained that it was unfair.
One user wrote: "You're a joke, it's actually embarrassing that you get away with this utter sh*te over and over again.
"How you even get customers anymore sickens me. If you have any respect for yourself do not go here or work here."
Stenson responded to the backlash under the original post, adding: "I know a lot of people are offended and upset by this post but, as the saying goes, the truth hurts!
"On the upside, I've just opened my email to 61 job applications in one hour. To these people, thank you, we will be in touch!
"To the upset people, we'll be giving out free Kleenex with coffee today!"