Ian Bailey convicted of drug-driving in west Cork
Updated / Thursday, 13 May 2021 15:23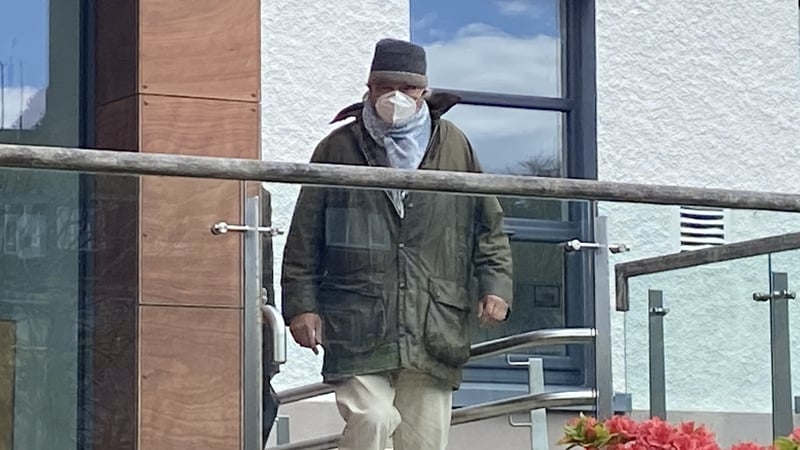 Former journalist Ian Bailey has been convicted of drug-driving at Schull in west Cork in August 2019.
The 64-year-old was found guilty of the possession of cannabis on his person, driving while cannabis was in his system and allowing his car to be used for the possession of cannabis.
He was fined a total of €700, and disqualified from driving for one year.
A recognisance of €200 was fixed in the event of an appeal.
Speaking afterwards, Mr Bailey, with an address at the Prairie, Lisscaha in Schull, said he had no comment to make other than that the conviction would be appealed.
A fourth charge of being in possession of cannabis in the car was dismissed after Judge John King accepted legal argument made by Mr Bailey's barrister Emmet Boyle BL, instructed by solicitor Ray Hennessy, that the car was not lawfully detained.
Bantry district court was told that Mr Bailey was a man in his 60s, living rurally so the driving disqualification would weigh heavily on him, that he had been co-operative with gardaí during the investigation, was currently living with somebody, and in receipt of social welfare.
An earlier sitting of the court heard that Mr Bailey was stopped by gardaí at a checkpoint in Schull shortly after 8pm on 25 August, 2019 on suspicion of drink driving and a small tin of cannabis was found on him.
He failed a roadside alcohol breath test but later passed the Evidenzer test at Bantry Garda Station. However, blood samples taken by a doctor later tested positive for the presence of cannabis.