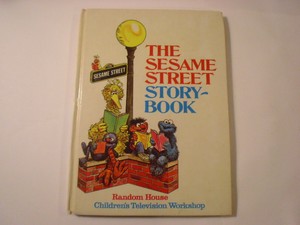 Anger after Sinn Fein mayor wears official chain on prison visit to ex-IRA man
Maoliosa McHugh (second from right) with (from left) party colleagues Raymond McCartney, Martina Anderson and Elisha McCallion
By Leona O'Neill
September 20 2017 07:48 AM
---
A row has broken out after a Sinn Fein mayor wore his chain of office to Maghaberry Prison to visit a jailed republican.
Maoliosa McHugh was photographed alongside a party delegation outside the jail on Friday after meeting Tony Taylor.
Mr Taylor is a former IRA man who was sentenced to 18 years in prison in 1994, and again jailed for three years in 2011. His licence was revoked in March 2016.
Sinn Fein and others have long called for his release, stating there is no evidence of any wrongdoing.
But the visit angered a former DUP Mayor of Londonderry, who has called on Mr McHugh to "apologise for hurt caused to the unionist community".
Hilary McClintock, who was Mayor of Derry and Strabane District Council last year, said there are serious concerns within the unionist community about the neutrality of the office.
Alderman McClintock said the mayor's prison visit is a "step too far" and the move has "deeply hurt" unionists.
"Since Mayor McHugh took up office, we have witnessed him wearing the chain of office to a Sinn Fein election victory event and heard the very inadequate response that he offered after that event," he said.
"The mayor has never made any attempt to include those whose wish is to use the rightful name of the city of Londonderry. As Mayor I would have used the term Derry-Londonderry, whether I agreed with it or not, he hasn't.
"His latest support for Tony Taylor, a man convicted of planting a bomb in Londonderry and possessing a rifle, causes further alienation of a large section of the community he should be representing.
"The mayor was given authority by councillors to visit Tony Taylor's family in his role as mayor.
"But he actually went to Maghaberry Prison wearing his chain of office with his Sinn Fein colleagues.
"It looked like he was going in his official position to the prison, representing the council and wearing the chain to visit a man who has been convicted of terrorism offences in the past."
This is not the first time Mr McHugh has been criticised for wearing his official chain inappropriately.
In July he came under fire for addressing a rally for Mr Taylor in Londonderry.
Alderman McClintock added: "This mayor has set back community relations at a time when Sinn Fein constantly demand respect and equality."
Mayor McHugh was not available for comment.
A spokesperson for Derry City and Strabane District Council said: "The mayor was part of a delegation that travelled to Maghaberry last week to visit Tony Taylor.
"Earlier this year Derry City and Strabane District Council passed a motion supporting calls for the immediate release of Tony Taylor who is presently detained in Maghaberry."