Banged up One of the UK's 'most wanted' is jailed after two years on the run in Dubai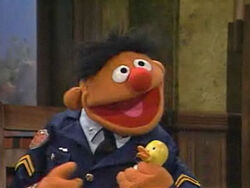 'My message to those people is we will come for you'
---
May 15 2021 08:07 PM
A man described by British police as one of their "most wanted" has been jailed for 22 and a half years following his recapture in Dubai after two years on the run. 
Gangland boss Leon Cullen (33) of no fixed address, who supplied drugs and guns to criminal gangs, was sentenced at Liverpool Crown Court.
The 33-year-old who was originally from Warrington, was detained in Dubai in January 2020 after fleeing the UK in January 2018. He was brought back to the UK by officers from the National Extradition Unit on Friday, February 19.
Cullen was arrested as a result of a joint operation carried out by Cheshire Constabulary's Serious and Organised Crime Unit, the National Crime Agency (NCA), the North West Regional Organised Crime Unit (NWROCU), Interpol and police authorities in the UAE.
Cullen went on the run after detectives uncovered a drugs and money laundering operation he ran alongside his twin brother, Anthony Cullen.
They supplied cocaine and guns to other gangsters across the North West and "used violence to intimidate and control those they believed had crossed them" as well as to enforce debts, police said.
The pair used a business, Future Press Ltd, to launder money from their drugs network.
Detectives believed the gang supplied 50kg (110lbs) of cocaine across Cheshire, Bangor in North Wales and the North East between June 2016 and January 2018.
Weapons including an AK-47 assault rifle, revolvers, silencers and more than 100 rounds of ammunition were found.
Anthony Cullen was arrested in January 2018 along with 19 associates and he was jailed a year later for 27 years.
Det Ch Insp Mike Evans said: "Leon was the leader of the organised crime group alongside his brother, Anthony, but we know there are still people in the community who are close to him and are continuing his criminality.