Fred Bassett warns based on the tweets as provided in earlier posting by @DrEricDing, He is based at Harvard and this has just been posted at 10.40 am Irish time.

Dr. Eric Feigl-Ding.

PAY ATTENTION to rising #B16172 crisis in UK—crucial because India variant affects us all. It is now ~50% of all cases in England, surging fast, especially in kids. Hospital #COVID19 ward in Bolton filling up. "It's too late to contain" @chrischirp
https://aAssets.publishing.service.gov.uk/government/upl
2) And key worry is that the surge in #B16172 is domestic community transmission. Not related to international travel.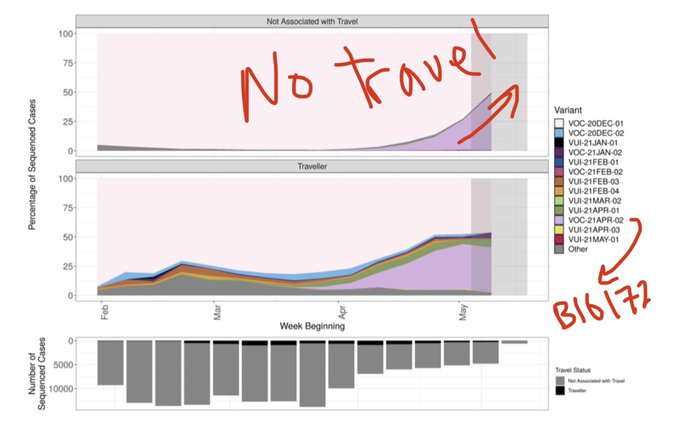 3) And look at the growth rate! #B16172 variant is by leaps and bounds growing faster than any other variant. The previously fast #B117 is growing much much slower—5 x slower than B16172. There can be 2 reasons—higher transmissibility, or more reinfection / vaccine breakthroughs.

4) In Northwest England, #B16172 is now 65-70% of all #COVID19 cases! And it achieved such dominance in mere weeks from 0% very recently earlier. This is why we all need to care what's happening in Uk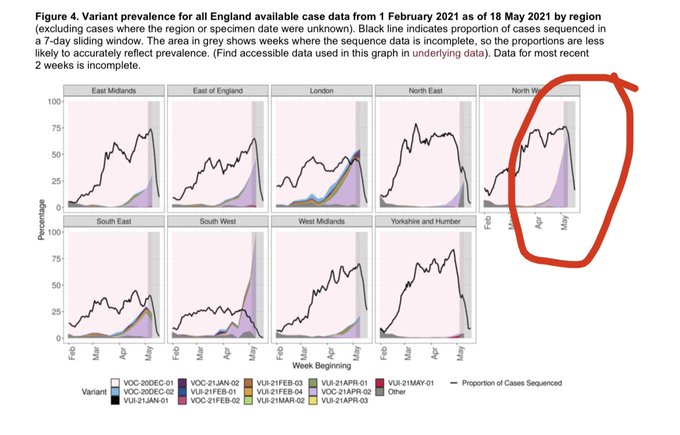 damnit! It can happen to any of us.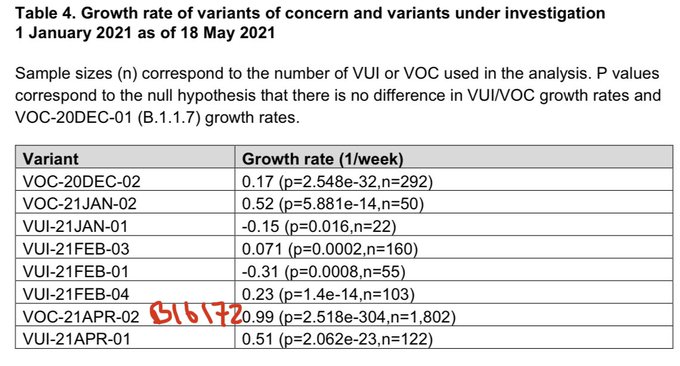 Suggest you follow this man on Twitter for the remainder of his postings related to this.