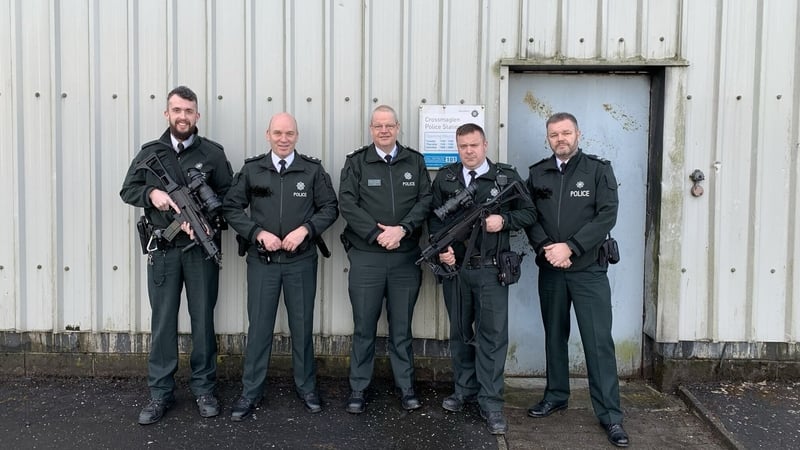 Northern Ireland's police chief has apologised for a controversial tweet of him posing alongside officers with rifles.
Simon Byrne posted the tweet showing him outside Crossmaglen police station in Co Armagh on Christmas Day.
He faced criticism from nationalist politicians, who accused him of presenting the area in a negative light by suggesting it required a heavily armed police presence.
As well as saying sorry, Mr Byrne announced a review of policing in the south Armagh area.
His comments followed meetings with delegations from Sinn Féin and the SDLP to discuss the matter in recent days.
"My tweet on Christmas Day was never meant as a comment on the community of Crossmaglen and south Armagh area and I am sorry for any offence that has been caused," said Mr Byrne.
"I have reflected on the issue at length and have had many conversations with both colleagues and external stakeholders, up to and including a number of meetings with elected representatives yesterday and today.
"Since taking up the post of Chief Constable, I have been looking at the visibility, accessibility and responsiveness of policing right across Northern Ireland.
"As part of that ongoing work, I have commissioned a review of policing in South Armagh. The review will involve local officers, elected representatives and the local community.
"I am really proud of the local officers who, working together with local people, have made so much progress for policing and the community in recent years. It is only by working together that we will continue to make progress."